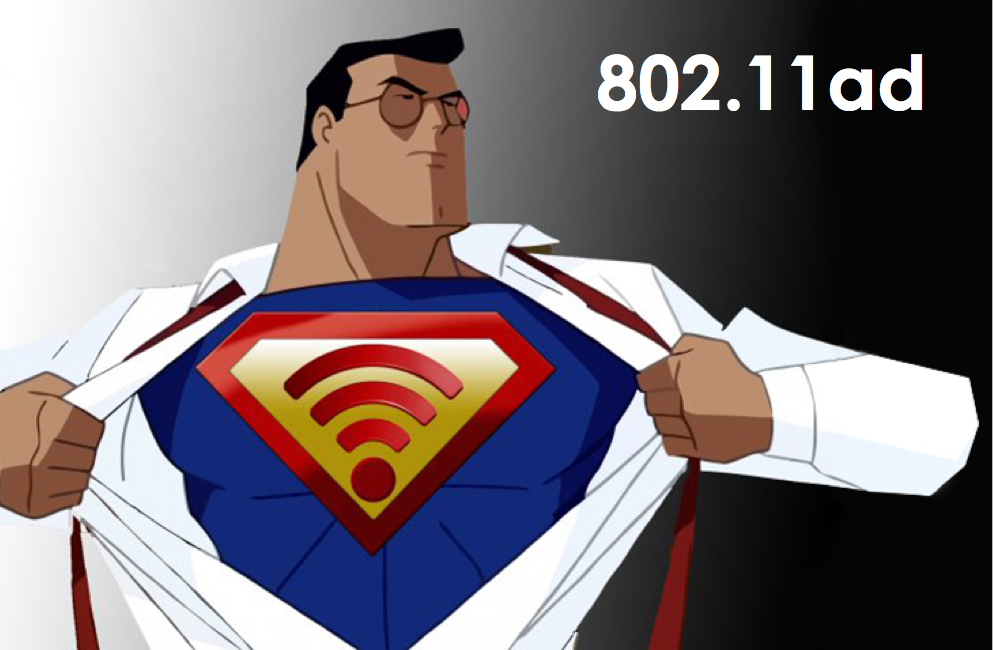 By Claus Hetting, Wi-Fi NOW CEO & Chairman
It's been a long time coming but it finally looks like WiGig (802.11ad) stands on the brink of market breakthrough in 2017. Mark Grodzinsky, Qualcomm's Senior Director of Product Management for 802.11ad, says we can expect the first mainstream WiGig-capable phones to hit the markets in late 2017 followed by more WiGig phones in early 2018.
"My sense is that 11ad right now is like a snowball perched on the top of a hill. We'll get that little push forward later this year," says Mark Grodzinsky. "There are already laptops in the market today with 11ad support."
And of anyone, Mark Grodzinsky should know. Mark has been one of the strongest advocates of WiGig since at least 2007 and has been instrumental in driving the formation of the WiGig Alliance Special Interest Group and the 802.11ad IEEE standard. The activities of the WiGig Alliance has since been incorporated into the Wi-Fi Alliance and 802.11ad is today part of the Wi-Fi Alliance's certification program.
The need for speed – and capacity
So how will consumers and businesses benefit from 802.11ad? WiGig is unlike regular (2.4 and 5 GHz) Wi-Fi in that it uses millimeter wave 60 GHz bands. In that sense 802.11ad signals behave similar to beams of light, Grodzinsky says. Qualcomm's 11ad chipset supports speeds of up to 4.6 Gbps. That's enough to download a feature-length 4K movie in just 18 seconds, Qualcomm says.
In the the US there's a whopping 7 GHz of 802.11ad spectrum available around 60 GHz and in Europe there's all of 9 GHz available. Whichever way you cut it the amount of spectrum and hence data capacity available for 802.11ad is staggering.
Power efficiency & 'ultra-high speed zones'
But raw speed may not even be the most important 802.11ad feature. "This standard is by far the most power efficient of all the Wi-Fi standards," says Mark Grodzinsky. 11ad offers up to five times lower power consumption per bit compared to 11ac. This means that the amount of data that can be transferred per charge of a battery-operated (portable) device will get a big boost.
Instead of serving up wall-to-wall coverage, 802.11ad is (at least initially) expected to produce 'ultra high-speed zones', for example in the home. Imagine stepping into a living room 'zone' and getting factor of ten or more speed boost, for example.
And 802.11ad is designed to keep the Wi-Fi connectivity experience both continuous and optimised to the application and device you're using, Mark Grodzinsky says. Regular Wi-Fi will hand off to 802.11ad (using Fast Session Transfer, or FST) to keep the user always best connected.
In case of handheld devices this could be done to conserve battery power and for a boost of speed. For other devices – like TVs – you're mostly interested in getting the full benefit of the speed, Mark Grodzinsky explains.
Lots more applications
Like nearly everything else in Wi-Fi, 802.11ad is as much a toolbox for connectivity as it is a standard. Network infrastructure vendors such as Siklu, IgniteNet, and others are already using 60 GHz-based technology for super high-speed backhaul with up to half a mile of range. Facebook's Terragraph is another example of using WiGig-based technology aimed at transforming inner-city connectivity.
For more about Qualcomm's 802.11ad technology, read here.
/Claus.