By Claus Hetting, Wi-Fi NOW CEO & Chairman
New Wi-Fi standards offer every opportunity for the Wi-Fi industry to finally deliver on the the promise of SLA-driven services including delivery of guaranteed low latency connectivity. The way to get there is by using Wireless Time-Sensitive Networking, or WTSN. Cisco says the Wi-Fi industry – including vendors, countless managed service providers, industrial VARs, and more – is looking at a wide-open window of opportunity right now.
Robotics, industrial automation, manufacturing: These are industries and use cases that frequently require guaranteed connectivity in compliance with strict SLAs. Cisco says the opportunity for the Wi-Fi industry to serve such industries with reliable Wi-Fi is now – and that the solution is the introduction of Wireless Time-Sensitive Networking or WTSN. WTSN is based on the OFDMA-capable standards of Wi-Fi 6, Wi-Fi 6E, and future Wi-Fi 7.
Private 5G networks have been marketed heavily towards industry but the truth is that industrial companies looking for suitable wireless solutions are now taking another concerted look at Wi-Fi for time-sensitive applications, Cisco says.
Enjoying this story?
Leave your email here and we'll get you all the latest Wi-Fi news.
"There's increasing demand for SLA-driven, deterministic connectivity for industrial applications, and many companies now realise that private 5G networks deliver less than what they'd hoped for. In fact, 5G may in reality be slowing down the robotics industry at the moment. The opportunity for Wi-Fi-based WTSN to serve such industries for the next many years – probably at least up until the time of 6G – is right now," says Matt MacPherson, Cisco's Wireless CTO.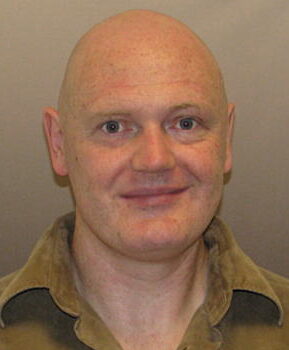 WTSN in essence extends the concept of Time-Sensitive Networking (TSN or IEEE 802.1) to wireless connectivity in order to deliver guaranteed wireless services. While Wi-Fi in the past has typically delivered a wide range of latencies and jitter levels depending on the degree of contention and other factors, WTSN will – for example – be capable of delivering latencies of one to ten milliseconds 99.99% of the time, explains CTO Advisor at Cisco, Malcolm Smith.
"The job of WTSN is to manage contention through a scheduled access mode where the application and the wireless LAN are aware of each other. The concept is similar to that of a virtual circuit in ATM. In this way the system can reserve one or more time slots to form time-aware scheduling over the Wi-Fi air interface, which means adherence to very tight latency specifications," says Malcom Smith.
Cisco says that WTSN technology is so much of a paradigm shift in Wi-Fi that it will open up for new markets. "We have not had the tools to deliver deterministic services over Wi-Fi before – but now they are available and in the pipeline in large part because of the new OFDMA-based Wi-Fi standards. WTSN basically moves Wi-Fi into the latency and reliability realm of fixed switching, and that is a real revolution. In most cases WTSN will deliver performance that is easily at par with that of private cellular while costing a fraction of for example private 5G," says Matt MacPherson.
Cisco also believes WTSN will have important applications outside of industry for example in support of AR/VR glasses or other types of wearables requiring guaranteed low latency connectivity. Since in such cases most of the compute will be in the Cloud, highly reliable access between devices and the Cloud will be essential for the future success of for example professional AR/VR.
For more on the fixed version of Time-Sensitive Networking also see this White Paper by Cisco.
/Claus.