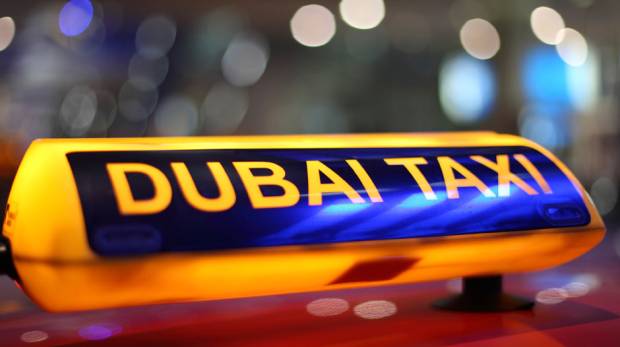 By Martynas Tovarovas, Wi-Fi NOW Staff Writer
Dubai is working to reinforce its global smart city leadership position with a new Wi-Fi initiative: Starting next month visitors and locals will be able to connect to free Wi-Fi in taxis. The Roads & Transport Authority of Dubai (RTA) claims that Dubai is the first city in the world to offer free taxi Wi-Fi.
These days everyone expects free Wi-Fi to be available in malls, airports or coffee shops. But most probably never thought about firing up a hotspot while riding a taxi. Dubai is set to change that perception by deploying Wi-Fi hotspots in thousands of taxis thus becoming the first city in the world to offer free in-taxi Wi-Fi services. 
"The initiative highlights RTA's efforts to rank Dubai the smartest city worldwide. 'Tech Taxi' initiative provides free Wi-Fi in all taxis enabling riders to connect to the service via Wi-Fi UAE network using their smartphones," says Khaled Al Awadi, Director of Transportation Systems at RTA's Public Transport Agency.
Operator du continues Wi-Fi for transport focus
The hotspots are currently being deployed right across Dubai's extensive taxi network, and the service is due to be launched in October. In addition to free Wi-Fi passengers will have access to an array of new, intelligent digital services such as communicating with the driver by means of instant translations of the passenger's language to the driver's selected language. Passengers will also be able to track and share their journeys as well as look up currency exchange rates, and more.
To deliver the service the RTA has contracted one of the United Arab Emirates' telecoms operators, du. "The taxi Wi-Fi project is part of the Dubai Smart Cities initiative and providing world class services for Expo 2020. As a telecoms operator, we also have a strong presence in transport, currently providing Wi-Fi in the Dubai Metro, Dubai Tram, and Smart Bus Shelters. We wanted to add taxis to this transport focus," says Spencer Danco, Director of Wi-Fi and Advertising at du.
Transport Wi-Fi in Abu Dhabi
At the moment the RTA is looking to offer similar Wi-Fi solutions in buses, boats and ferries within the UAE. Less than 150 kilometres down the coast, neighbouring Abu Dhabi has already started offering free Wi-Fi in buses. According to officials all 520 buses – along with Abu Dhabi's air-conditioned bus shelters and stations – will offer free Wi-Fi by March 2020. 
/Martynas