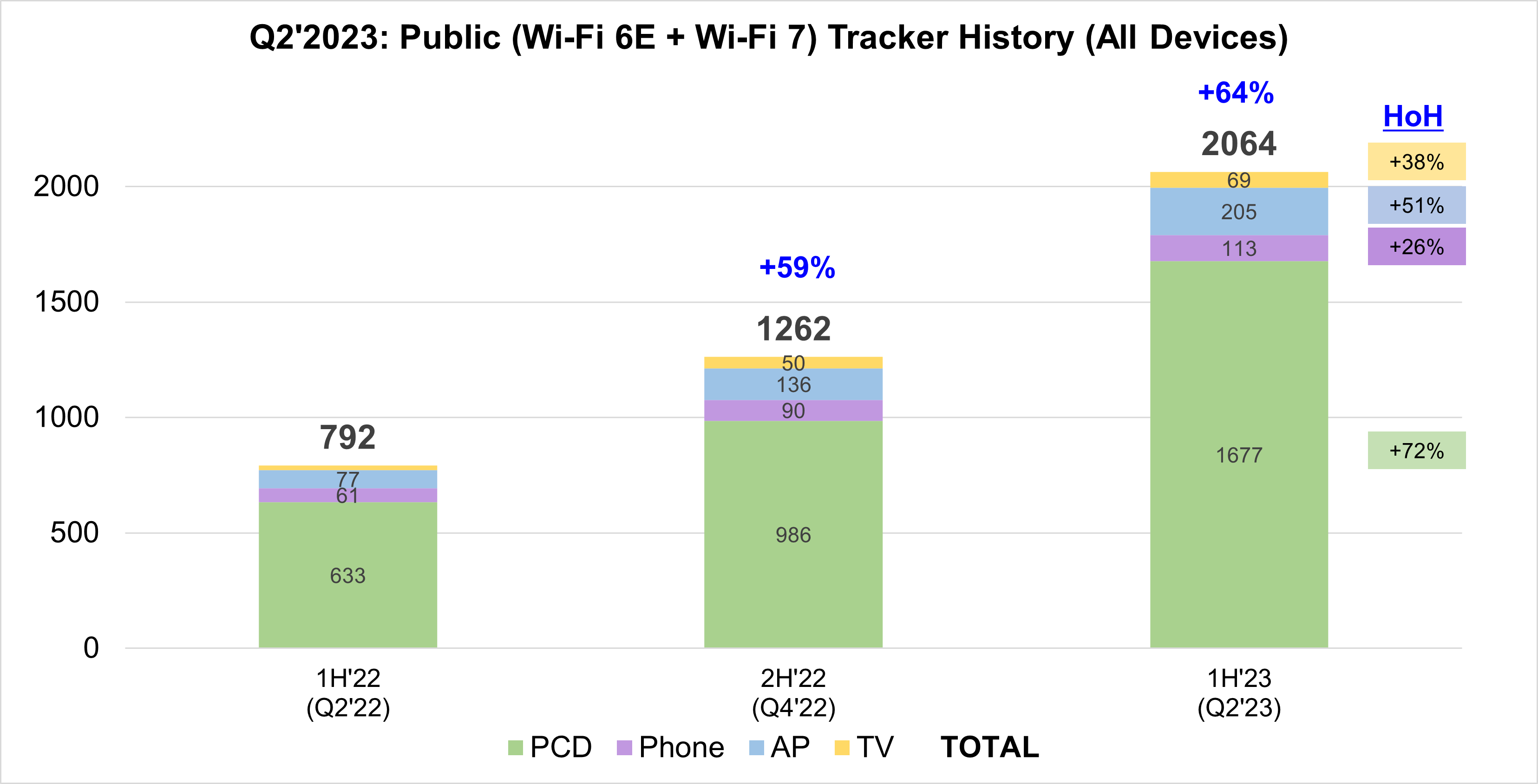 By Claus Hetting, Wi-Fi NOW CEO & Chairman
Growth in the number of commercially announced Wi-Fi 6E devices shows no sign of abating with the total reaching 1997 at end of 1H23. Year-on-year (from 1H22) the total number of 6 GHz devices grew by a staggering 260% with Wi-Fi 6E-capable personal computing devices (laptops, desktops, and tablets) as the largest and fastest growing segment. The numbers and analysis are kindly provided to Wi-Fi NOW by Intel.
If anyone should still be concerned as to the speed of Wi-Fi 6E market adoption then the graph above – kindly provided to us by Intel – should allay all fears. The total number of announced Wi-Fi 6E and Wi-Fi 7-capable devices (both standards included) stands at 2064 at end of 1H2023 – up from 1262 at the end of last year. The vast majority are Wi-Fi 6E personal computing devices (desktop and laptop computers plus tablets), and the vast majority of those feature Wi-Fi 6E technology provided by Intel.
On a year-on-year basis the total number of Wi-Fi 6E & Wi-Fi 7 devices grew a staggering 260%. The latest numbers also reveal that 205 Wi-Fi 6E access point models are now available while 113 phone models support Wi-Fi 6E. Sixty-nine TVs support Wi-Fi 6E connectivity, the Intel tracker reveals.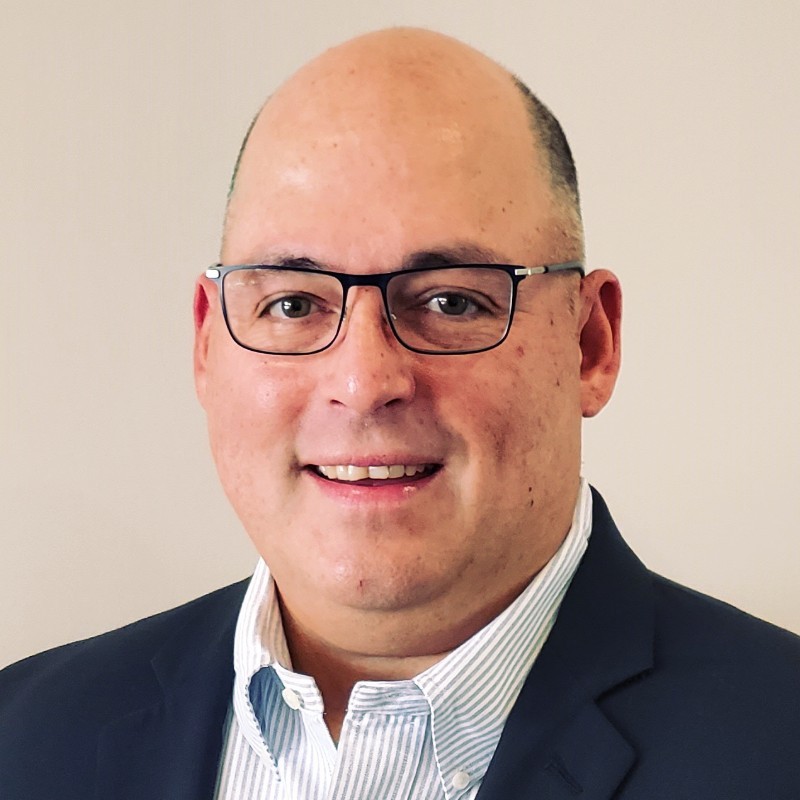 "Laptops are the fastest growing Wi-Fi 6E segment with the number of devices growing 96% from 2H22 to 1H23. The brand requirements for Intel 12th and 13th generation core platforms have helped accelerate Wi-Fi 6E device expansion. We expect Wi-Fi 6E growth to continue into the second half of 2023 mostly based on our 13th generation core platform," says Carlos Aguirre, Senior Director Wireless Marketing & Go To Market at Intel. Carlos Aguirre is the author of the device tracker data set and the analysis.
Wi-Fi 7 has made a strong start during the first half of 2023 with 22 phones, 30 routers and gateways, 11 access points, and four laptops adding up to a total of 67 devices announced. Many of the phones support Wi-Fi 7 without using the 6 GHz band, Intel reports.
For more also don't miss Intel's Carlos Aguirre speaking at the Wi-Fi World Congress in Toronto, Canada on September 18-20. For more information and tickets see here.
/Claus.