by Claus Hetting,  Wi-Fi NOW CEO & Chairman
The work on the standard that will eventually become Wi-Fi 8 began last year – and our Chief Trainer Dr Srikanth Subramanian has been following the progress of the work group closely. Here's Dr Srikanth's latest update including a quick video. For all the details don't miss our Masterclass sessions at WWC Brighton on May 22!
Yes – the world of Wi-Fi never stands still and the IEEE 802.11 organisation is already working on the generation of Wi-Fi that will follow Wi-Fi 7. IEEE 802.11bn is the official name of the standard that will eventually morph into the commercial name of Wi-Fi 8.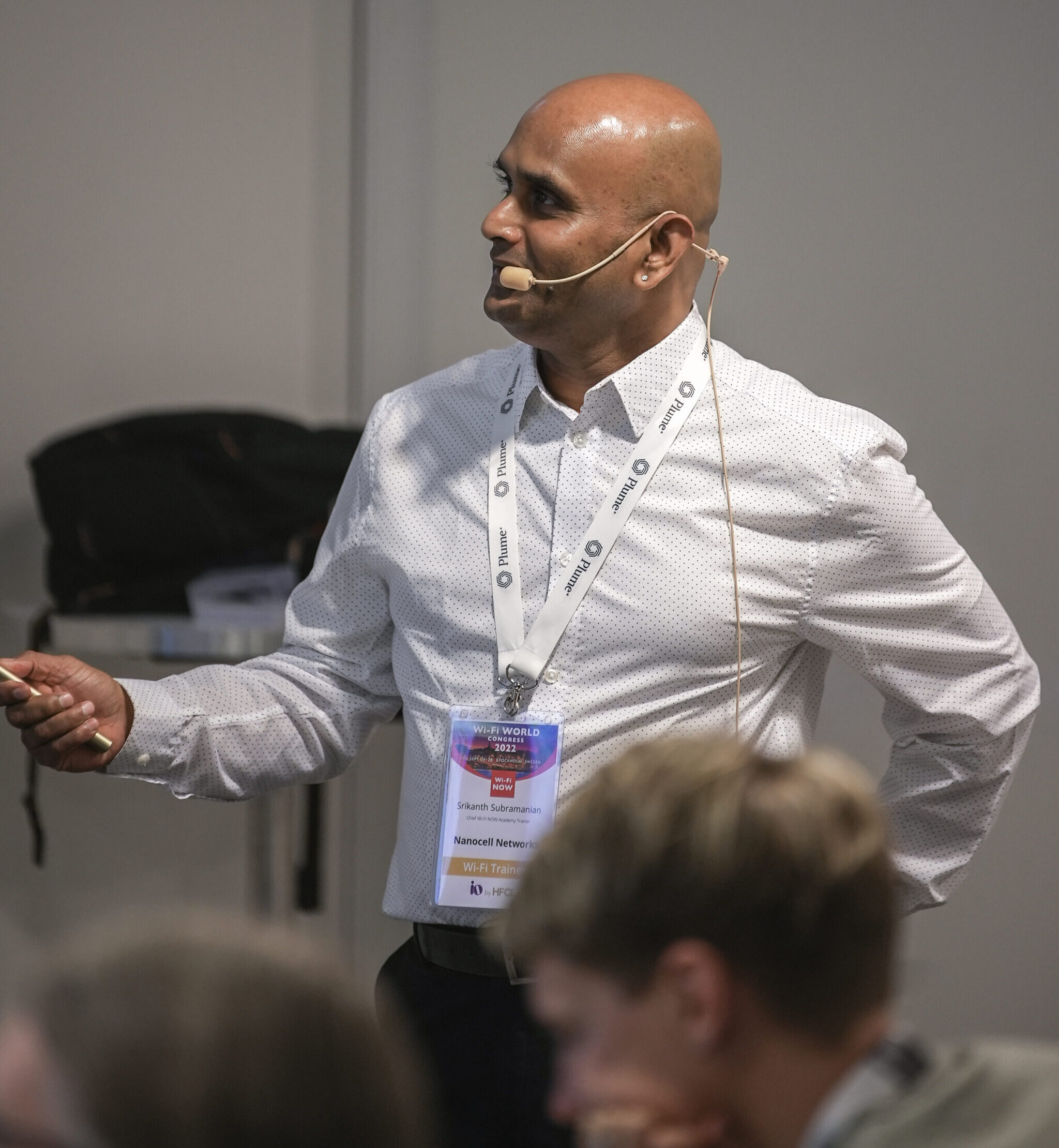 Wi-Fi NOW Chief Trainer Dr Srikanth has been following the work closely. "802.11bn aims to deliver 10 Gbps throughput with realistic clients by 2028. This includes features to support XR/VR with down to 0.1 millisecond latency for deterministic services," Dr Srikanth says.
He also says there has been much debate about inclusion of higher frequency bands like 60 GHz into the 802.11bn standard but that this has now been pushed to another study group called IMMW SG within the IEEE.  The 802.11bn task group will explore multi-AP coordination and features for guaranteed (meaning deterministic) latency amongst other things for the sub 7 GHz spectrum, he says.
"In the mmWave world, features to make the technology a scaled up version of the lower band PHY will be the key objective. This will help chipsets which want to offer the higher band solutions to make a less complex solution as compared to today's 802.11 ad/ay-based chips," Dr Srikanth says. For more see the short Wi-Fi 8 update video below. Also don't miss our critically acclaimed Wi-Fi NOW Academy Masterclass training in person at WWC Brighton May 22.
/Claus.