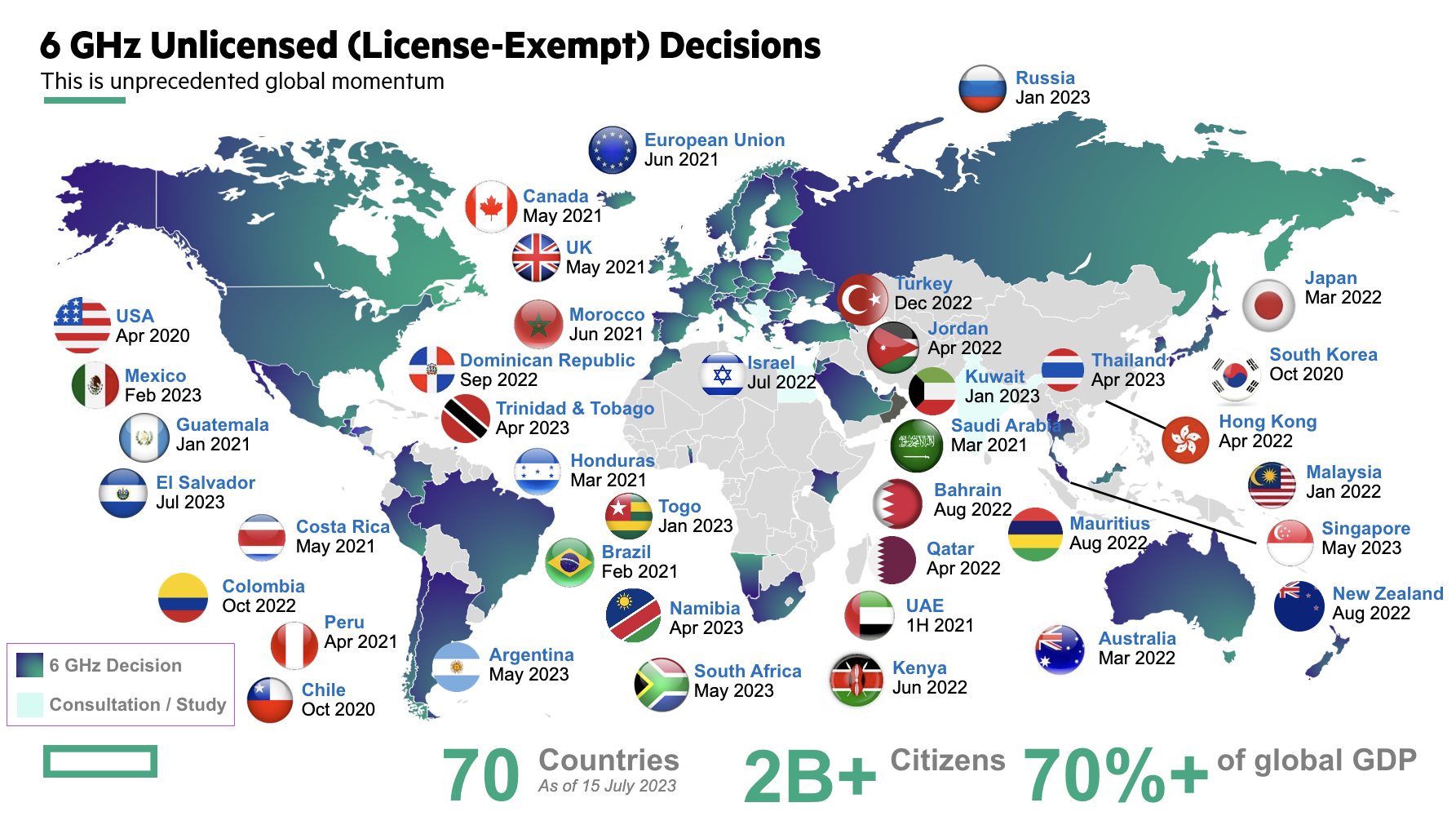 The drive towards universal 6 GHz Wi-Fi right across the globe is well underway – and the above map gives you an overview of 6 GHz decisions in various countries and regions. We aspire to continually update the map with the latest information. Thanks to HPE Aruba Networks for providing us with this valuable information. Click on the map to see the larger version.
Enjoying this story?
Leave your email here and we'll get you all the latest Wi-Fi news.