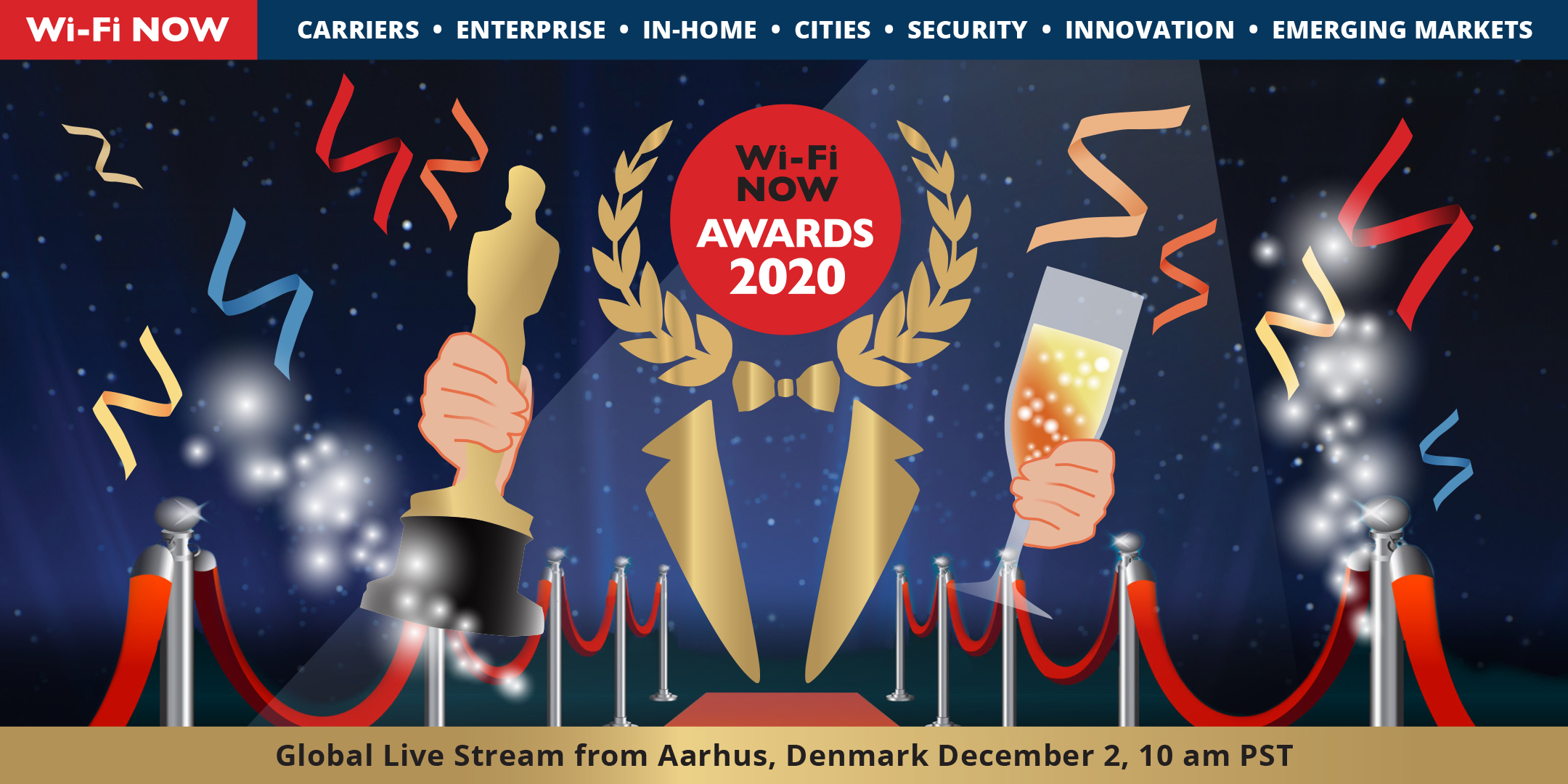 To view the live stream: Simply register above and the viewer window will clear.
By Claus Hetting, Wi-Fi NOW CEO & Chairman
Are you excited about all the great new products and services emerging across the Wi-Fi industry? Well – we are, and that's why we're once again hosting the Wi-Fi NOW Awards Annual Gala, which this time will be streamed from Aarhus, Denmark. It's FREE to attend by registration from anywhere in the world.
The live stream will begin December 2 at 10 am PST – join by registering above!
This will be the fourth consecutive year of Wi-Fi NOW Awards and this year we've received an avalanche of nominations and registrations – so we're super excited about what shortlists and winners our distinguished judges will come up with. As always we will announce the winners in all of eight great categories. We will for sure have the winners and many of our judges on hand to present and receive the awards.
Don't miss this chance to celebrate this great industry together with us! During the live event you are welcome to send questions or comments to our producer Maria Thomsen at [email protected].
We will announce the shortlisted candidates and winners in the following order:
Best Wi-Fi Startup
Best In-Home Wi-Fi Product
Best Wi-Fi IoT Solution
Wi-Fi NOW Award for Affordable Connectivity
Best Service Provider Solution
Best Enterprise Wi-Fi Solution
Best Wi-Fi Innovation
Best Wi-Fi Service Provider
/Claus.