Por Claus Hetting, CEO & Presidente de Wi-Fi NOW
La tecnología Wi-Fi está evolucionando rápidamente y aumentando en complejidad, lo que también significa que el papel de Wi-Fi testing se está expandiendo. Wi-Fi testing es, hoy más que nunca, una parte crítica del proceso de I+D y garantía de calidad para los proveedores de dispositivos y servicios. Un eBook de Keysight ofrece información importante sobre testing para Wi-Fi 6 y Wi-Fi 6E. Puedes leer más y descargar el eBook aquí.
Wi-Fi 6 es "crítico" para las empresas y Wi-Fi 6E es una oportunidad de transformación para todos los que trabajan con Wi-Fi, dice Keysight, proveedor de plataformas de testing, en su último eBook 'Deliver the Best of Wi-Fi 6 & Wi-Fi 6E'. El libro electrónico ofrece información sobre el por qué y el cómo de los tests para Wi-Fi 6/6E a medida que este se convierten en un tema cada vez más candente en toda la industria.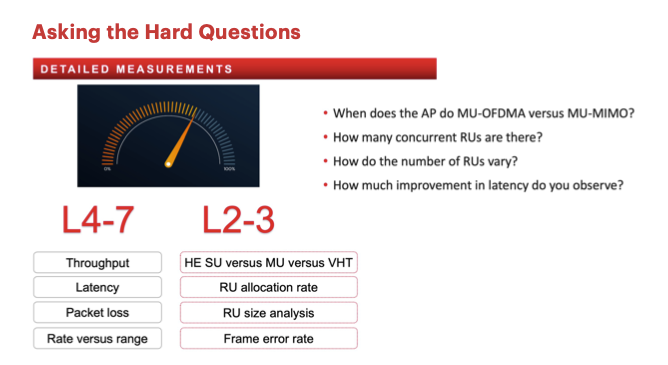 En particular, los proveedores de servicios, por ejemplo, los ISP domésticos de banda ancha, dependen de una excelente conexión Wi-Fi para mantenerse rentables. Un rendimiento deficiente del Wi-Fi puede generar una avalancha de llamadas al servicio de atención al cliente y visitas de mantenimiento, lo que a su vez aumenta los costos operativos. Un componente importante en la resolución de este desafío es realizar un testing preciso antes de que se lleve a cabo cualquier implementación.
"Wi-Fi testing no deben considerarse un extra adicional", afirma Keysight, y tienen razón. Keysight dice que las herramientas de testing tradicionales basadas en chipsets suelen ser complejas y no consiguen replicar las miríadas de escenarios de carga, configuración y tráfico Wi-Fi del mundo real con los que tienen que lidiar los ISP. El mejor enfoque es realizar pruebas previas a la implementación utilizando una plataforma para clientes simulados e incluir una gama completa de condiciones de testing con varios escenarios de combinación de clientes y carga representativa.
Los desafíos son múltiples: ¿Cómo reaccionará el AP, por ejemplo, ante los errores de trama? ¿Cómo manejará el sistema múltiples generaciones de dispositivos? ¿Cómo funcionará el planificador OFDMA y por qué? ¿Cómo funciona el sistema en un entorno de tráfico denso? Keysight ofrece sus consejos sobre cómo realizar las pruebas Wi-Fi más precisas y reveladoras que conducen a servicios Wi-Fi de mayor calidad.
Y no hay tiempo que perder, especialmente en el desarrollo de soluciones Wi-Fi 6E. Ya se han lanzado cerca de 800 dispositivos, pero solo unos pocos ISP han implementado Wi-Fi 6E residencial (cuatro en Europa en este momento). Un testing efectivo brinda a los ISP las herramientas que necesitan para estar seguros de que sus soluciones Wi-Fi 6 y Wi-Fi 6E funcionarán como se espera y satisfarán a los suscriptores de banda ancha en el hogar.
¡Descarga el eBook completo de Keysight completando el formulario a continuación! 

/Claus.