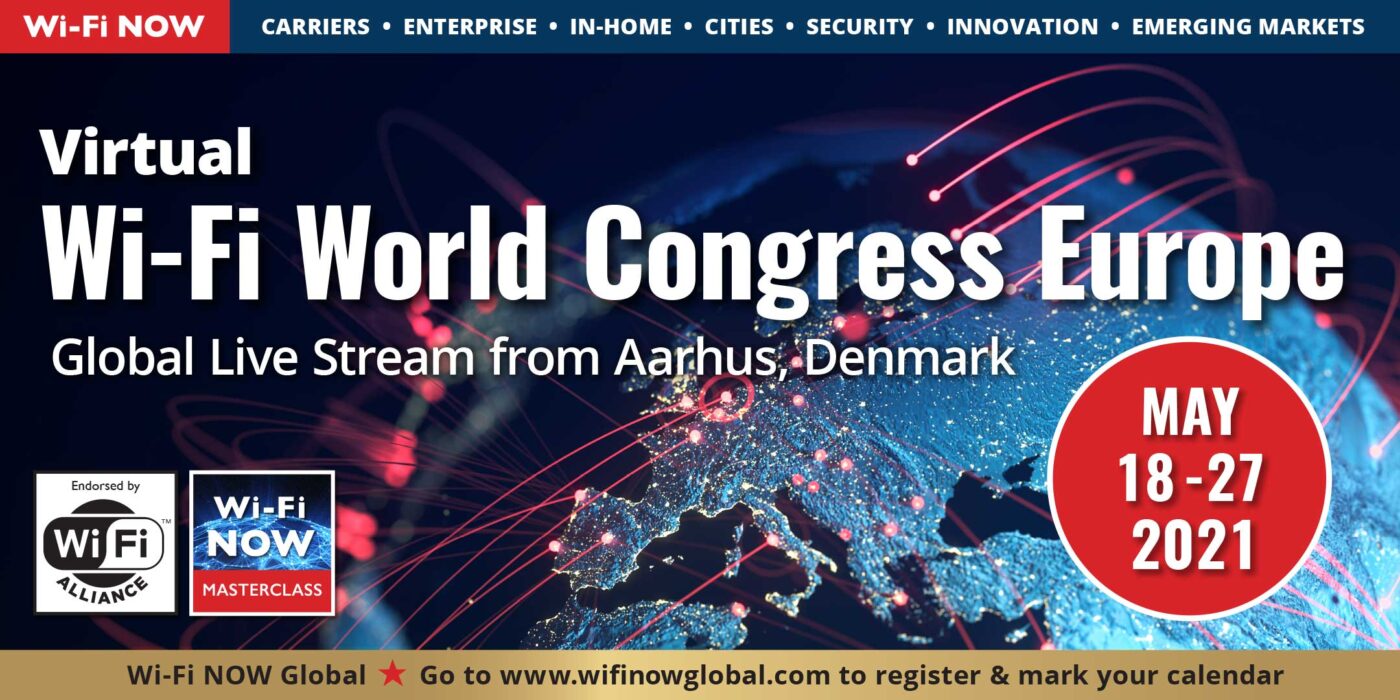 By Claus Hetting, Wi-Fi NOW CEO & Chairman
Brazil just did it – and now we're waiting for the European Commission (EU) to do the same: Release 6 GHz spectrum to Wi-Fi. On the cusp of this decision – which could happen already in May – there's no better time to showcase European Wi-Fi innovation and opportunity.
At the Virtual Wi-Fi World Congress Europe we'll be bringing you all the thought-leadership insights in a 'five-half-days' program stretching from May 18 to May 26 – of course with extra emphasis on what's important right now within the European Union and surrounds.
As always for Wi-Fi NOW events the buzzwords are innovation and opportunity. How will 6 GHz impact the world of Wi-Fi across Europe? What are the short and long-term opportunities for growth across the industry? How can enterprises, service providers, businesses of all kinds, consumers, and even governments benefit from this paradigm shift in connectivity? What will new Wi-Fi tech – including Wi-Fi 6, 6E, and 7 – mean for industry? How can new Wi-Fi technology be used to deliver affordable connectivity? We'll dig into these questions and many more with the help of the industry's leaders.
Here's our selection of themes (a lot more to come as the program evolves):
The event time schedule will be 2 pm – 17.30 pm each day (CET) and will be streamed live from this website. It will be free to attend by registration. If you are interested in a role in this event – and you should be! – then contact either CEO Claus Hetting at [email protected] or Event Director Inna Tachev at [email protected] immediately – we will be filling up fast!
A lot more information to come soon.
With thanks to our sponsors so far (a lot more to come):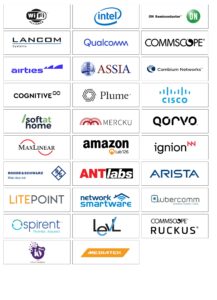 /Claus.