By Claus Hetting, Wi-Fi NOW CEO & Chairman
Wi-Fi testing leader LitePoint says Wi-Fi 7 – in contrast to Wi-Fi 6 – offers many new deployment options and in essence is a flexible new 'toolbox' of connectivity features. Features are designed to boost speeds as well as Wi-Fi service quality depending on the specifics of use cases and manufacturer's preferences, the company says. As a test system provider LitePoint is right at the forefront of Wi-Fi 7 AP and device development.
In contrast to previous standards Wi-Fi 7 offers loads of deployment options that include boosting speeds, overlaying existing networks, even offering big performance benefits in markets without unlicensed 6 GHz spectrum, says LitePoint Director of Marketing, Adam Smith. "Wi-Fi 6 was really a rip-and-replace type deployment, where you usually won't get much benefit from Wi-Fi 6 and previous generations co-existing. This is not the case with Wi-Fi 7. There are many more options," says Adam Smith.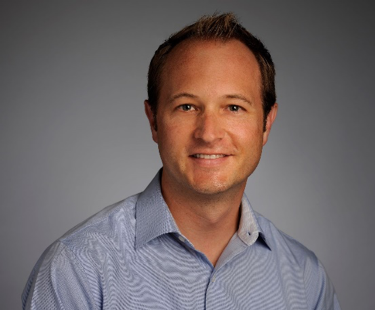 Most of the initial Wi-Fi 7 excitement will focus on delivering Wi-Fi speed boosts based on new 320 MHz channel widths as well as the faster – but technically more challenging – 4kQAM modulation scheme.  Meanwhile we shouldn't forget about Wi-Fi 7's more sophisticated features including Multi-Link Operation (MLO) and 'preamble puncturing', which are already supported in current chipsets, says Adam Smith.
"To draw immediate speed benefits from the new 6 GHz band, the 320 MHz channel width feature is highly useful as is 4kQAM. The latter boosts speeds at short range. MLO – which in many ways is the signature feature of Wi-Fi 7 – will boost both speeds and reliability, while also driving down latency," he says.
A unique and entirely new deployment option is to overlay Wi-Fi 7 services on existing legacy networks by using preamble puncturing. "For example: You can allocate an 80 MHz channel 'around' an existing 20 MHz channel already being used. This is done in Wi-Fi 7 by notching out the 20 MHz that you don't want your signal to overlap with. This will still give you three times the speed of the existing network. Most enterprise networks still use only 20 MHz channels," he says.
Meanwhile MLO is being used effectively to boost performance in markets where 6 GHz is not – at least not yet – available, such as in China. Qualcomm's latest Wi-Fi 7 connectivity platform for smartphones is already making use of this by combining one 160 MHz with one 80 MHz channel within the 5 GHz band for the Xiaomi 13 Pro – read more here.
Adam Smith also says that LitePoint is seeing renewed interest in using 5 GHz bands requiring DFS. Manufacturers have largely been working around these bands in the past. "Now that MLO is available we're seeing more interest in using all available spectrum including the parts of the 5 GHz band requiring DFS. In general there's a lot of market demand right now for enterprise-grade Wi-Fi solutions – and this is a shift. As employees return to offices, companies want better Wi-Fi connectivity," he says.
The LitePoint Wi-Fi 7 test system has already been available since September of 2021 and is continuously being updated with new software in order to test the latest Wi-Fi 7 features and updates, Adam Smith says. LitePoint is one of a small number of companies capable of testing the PHY protocol layer of the latest Wi-Fi standards both in the lab (for product development) and for manufacturing.
Also watch the video below with Adam Smith explaining the most important features of Wi-Fi 7.
/Claus.