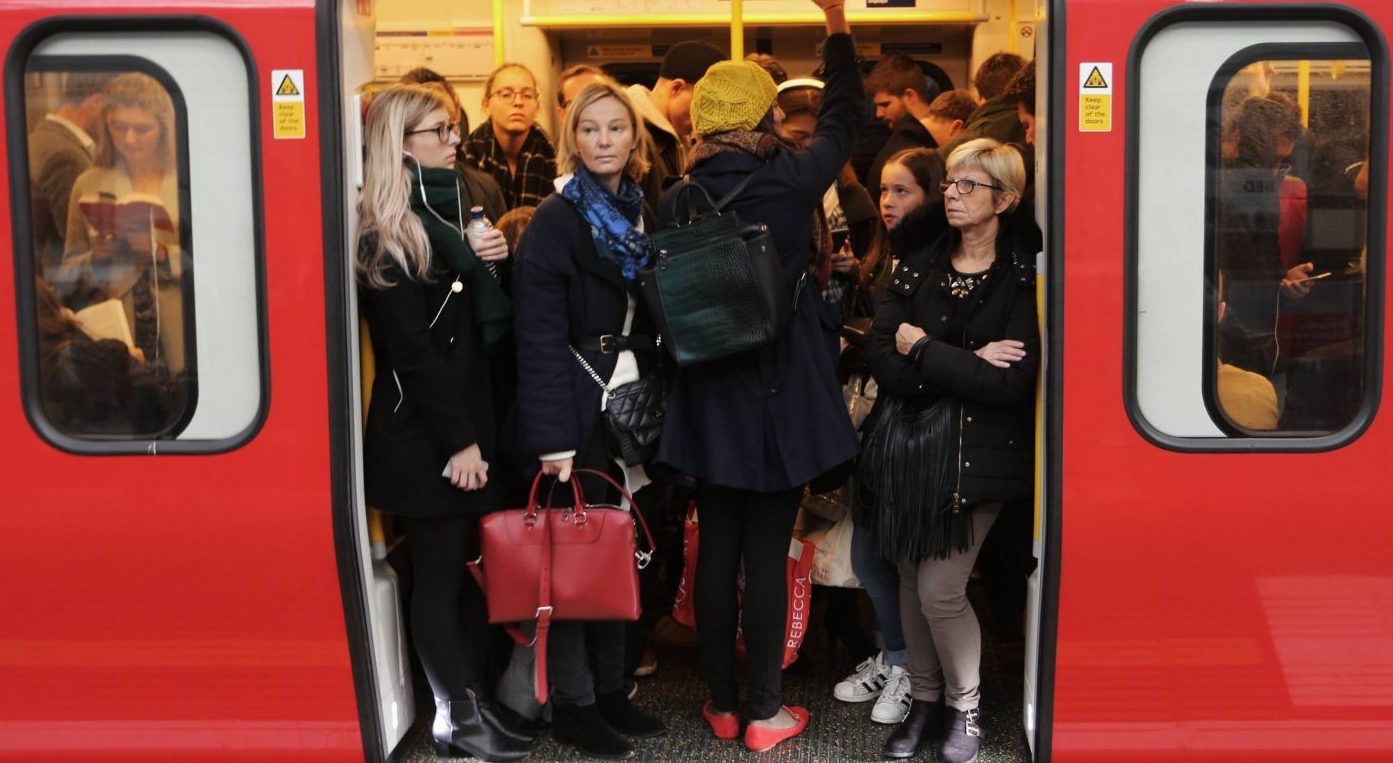 By Martynas Tovarovas, Wi-Fi NOW Staff Writer
Starting July 8th data uniquely identifying and locating individual smartphones will be collected via Wi-Fi at more than 260 Wi-Fi-enabled London Underground stations. Transport for London (TfL) says the data will be anonymised and used only to help commuters plan routes better and will lead to reduced congestion and fewer delays on the London Underground system.
Tracking individuals via the Wi-Fi signals emitted by their smartphones can be a controversial practice as questions about privacy and data security immediately loom large. Hence companies expend a lot of resources explaining that their motives are benign when asked how they intend to use the data. 
Transport for London – the organisation operating the London Underground metro system aka 'the Tube' – also recently had some explaining to do as to why passenger smartphone data is being collected via Wi-Fi . TfL says that the purpose of tracking passengers via their phones is to better understand how they use the Tube and to provide real-time information on crowding at stations.
"Currently, TfL uses data from its ticketing system to understand how journeys are made across the network. While this is accurate for people entering and exiting the stations, this data cannot show the flow of movement through a station. Using depersonalised Wi-Fi data, will give a more accurate, almost real-time, understanding of the flow of people through stations or interchanging between services." says Lauren Sager Weinstein, Chief Data Officer at Transport for London.
Data gathering compliant with data protection laws
At the moment signs are being put up at Tube stations informing customers that data will be collected from their phones and directing them towards a website for more information. Authorities plan to start providing passengers with targeted messages with traffic information by the end of 2019. 
TfL also said that before announcing the data collection initiative they worked closely with the Information Commissioner's Office to ensure compliance with privacy and data protection regulations. The data – explains TfL – is anonymised. Technically, Wi-Fi based smartphone tracking is done by recording the phone's MAC (or unique hardware address) beamed out intermittently by the phone via Wi-Fi. The only way to stop a phone from doing that is to turn the Wi-Fi off. 
Anonymising the data is critical, TfL says. "We have designed the process to avoid identifying individuals because we are trying to understand how customers as a whole use the network not how specific individuals use it. All data collected is automatically depersonalised, using a one-way pseudonymisation process to ensure TfL is unable to identify any individual. This happens immediately after the data is first collected," says Lauren Sager Weinstein.
Trial produced data from 42 million journeys
In 2016 TfL ran a one-month pilot to test the Wi-Fi data collection and phone tracking scheme across 54 stations. It provided more than 509 million depersonalised data points from 5.6 million devices representing around 42 million Tube journeys, TfL says.
From the data a great deal of useful information was gleaned. Among other things the experiment showed that customers for example travelling between King's Cross St. Pancras and Waterloo stations took at least 18 different routes with around 40% avoiding one of the two most crowded routes.
/Martynas.