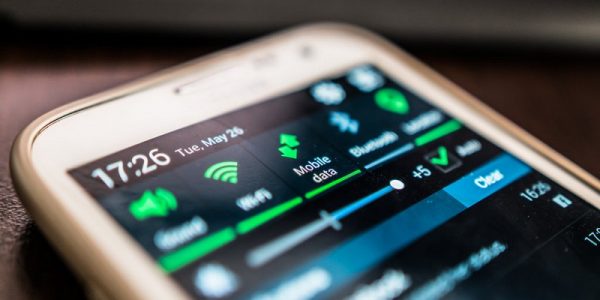 By Claus Hetting, Wi-Fi NOW CEO & Chairman
At Wi-Fi NOW we continue to follow the excellent work of Fierce Wireless and Strategy Analytics in measuring and documenting the Wi-Fi vs. cellular traffic split for US smartphone subscribers. Here is the latest update on the numbers and percentage splits. For the raw numbers see this story on Fierce Wireless. 
New numbers from Fierce Wireless and Strategy Analytics for Q2 2018 indicate a fairly consistent 3:1 ratio of Wi-Fi to cellular data traffic for US mobile subscribers – with the exception of T-Mobile, whose customers seem to like their unlimited cellular plans to the tune of a few percent more in cellular share. Note that the figures are for Android phones only.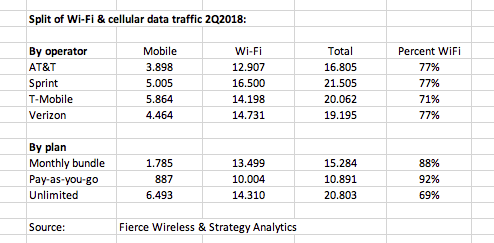 Above: Raw GB per month data consumption figures for US smartphone subscribers by operator and by plan type as well as derived percentage figures for Wi-Fi traffic share.
When categorised into plan types – meaning monthly data bundles vs. pay-as-you-go vs. unlimited data plans – the picture is starkly different. Except for unlimited plans, the Wi-Fi data consumption is around 90%. Interestingly, 13-14 GB per month seems to be the Wi-Fi consumption figure regardless of operator except in the case of Sprint.
Monthly allowance and unlimited plans also hit roughly the 13-14 GB per month mark – which could indicate that the increased cellular usage for unlimited plans may stem from more usage outside home and office, which are the usual Wi-Fi data strongholds.
/Claus.