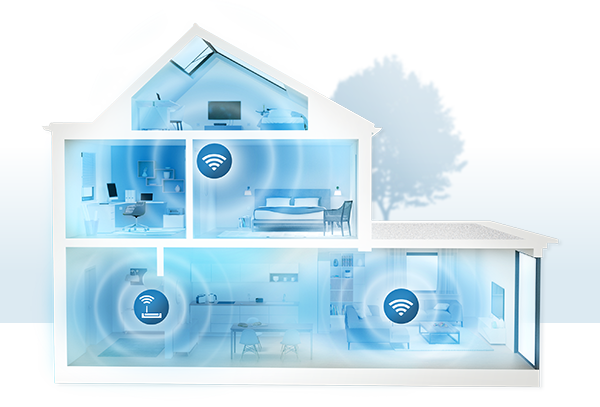 By Claus Hetting, Wi-Fi NOW CEO & Chairman
A new research report by Rethink TV says that more than 650 million homes worldwide will be served by Cloud-managed Wi-Fi by 2023 and that this will lead to a few hundred million multi-AP installs. Needless to say the business opportunity is massive – and right now it is operating somewhat under the radar.
It's a quiet revolution, says Peter White, CEO of Rethink Technology Research and author of the report. Still, Cloud-managed residential Wi-Fi with multi-AP capability could be one of the biggest single opportunities in tech right now and one of the most consequential in wireless.
The research paper is called 'The Multi-AP Wi-Fi revolution – how Wi-Fi jumps 10x and takes over the world" – and Peter White paints a compelling picture of the forthcoming tectonic shift in residential Wi-Fi.  The report lays out that he growth rate for these types of solutions is expected to be hundreds of percent per year in the course of the next few years.
The general concept is not hard to explain and fairly well known: A little bit of software on a home gateway (CPE) will allow broadband operators to manage home Wi-Fi from the Cloud including sniffing out and potentially fixing reliability problems. One of the fixes available to broadband operators and their clients is installing at least one more (sometimes called satellite) AP.
And it is virtually a no-brainer for operators to go this route given the vast benefits. Working out the details of the road ahead the report cites that hundreds of millions of home gateways will be upgraded to Cloud management in coming years and a few hundred million multi-AP systems will be installed by operators. Although not specified in the report, this opportunity – right now dominated by a small handful of vendors – reaches into the many billions of dollars towards 2023.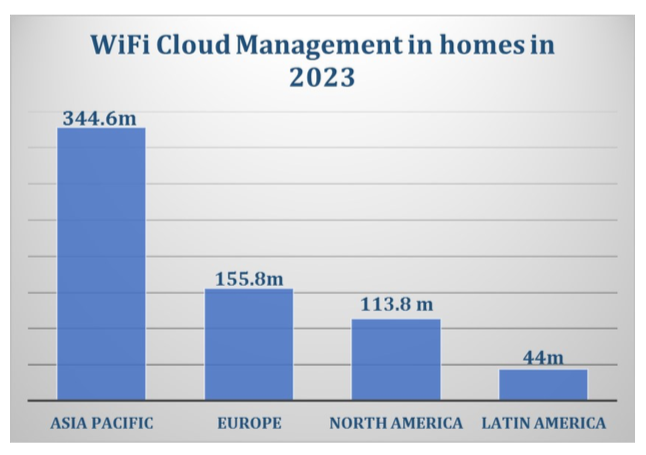 So what to do about all that? Well – if you're in the residential Wi-Fi (or CPE) space, better hatch a plan to get on board, because the train is leaving the station. And if you are not, maybe this would be a good time to get involved. Investors should also keep an eye on the handful of companies mentioned in the report plus probably another handful not mentioned. The report is definitely recommended reading.
For more purchase your copy of the complete report here.
/Claus.