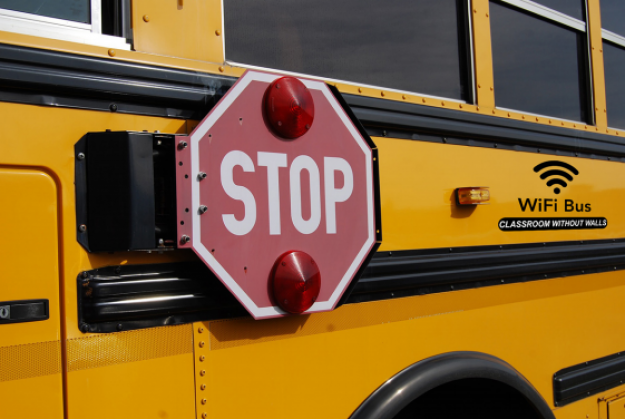 By Stephanie Bergeron Kinch, Wi-Fi NOW Staff Writer
For children in America's vast rural areas Wi-Fi is a scarce but necessary commodity.
According to an April 2018 report by the Institute of Education Sciences, 18 percent of American children living in rural areas have either an unreliable dial-up connection or no Internet access at all at home. For African Americans in rural areas that number jumps to 41 percent. At the same time a study by the non-profit Aspen Institute showed that 70 percent of American teachers assign homework that requires Internet access to complete.
This struggle for children to find reliable Internet access in America and elsewhere has been dubbed the 'homework gap' and fortunately, a lot is being done in the world of Wi-Fi to address it. There's Viasat's satellite Wi-Fi project in Mexico, Europe's WiFi4EU program, and America's Lifeline program, which lowers the cost of Internet and phone access for low-income Americans.
Now there's a new player in the battle to bridge the homework gap: School bus Wi-Fi.
The Wi-Fi on the bus goes . . .
Ruckus Networks is one of many Wi-Fi tech firms fighting to bridge the homework gap with a mobile-to-wireless product for school buses. According to Ruckus education director Rich Nedwich, school bus Wi-Fi offers another way for children to gain access to a quality Internet connection.
Many American children from rural areas have to ride the bus for 1-2 hours a day just to get to and from school. Traditionally, this time has been used for gossip and naps. Now, it can be used for something more productive: Homework.
"Learning needs to happen outside the classroom, and if it isn't happening at home, we need another solution. We are part of that solution," says Rich Nedwich.
Ruckus' offering, which was released in February, provides mobile Wi-Fi with LTE backhaul for school buses. This transforms the bus into a hotspot for students and a transmitter for real-time bus safety data. Similarly, Kajeet offers the Smart Bus and Google has its own Rolling Study Hall program.
Hardware and funding: the other parts of the solution
Rolling study halls seem like a great solution for kids without internet access at home – but the big question is of course who is going to pay for them.
US Senators Udall and Gardner recently drafted legislation that would include school buses under the federal E-rate program, which provides discounted broadband for public schools and libraries. Nedwich says that approval of this legislation would open the door for a lot of schools to start installing Wi-Fi on school buses.
On the hardware side, Dell, Lenovo, and Google all have programs that donate computers and tablets to schoolchildren worldwide. The Florida-based One Laptop per Child (OLPC) also works to give children access to low-cost, low-power connected laptops.
Despite these programs, the fact remains that in the wealthier homes most children have access to one or more devices while in poorer areas, several children fight for access to a single smartphone with a cracked screen connected to an unsecured network.
"Just putting the Wi-Fi on the school bus doesn't solve all problems. We don't pretend it does," says Nedwich. "But it does provide another way to give students access."
/Stephanie