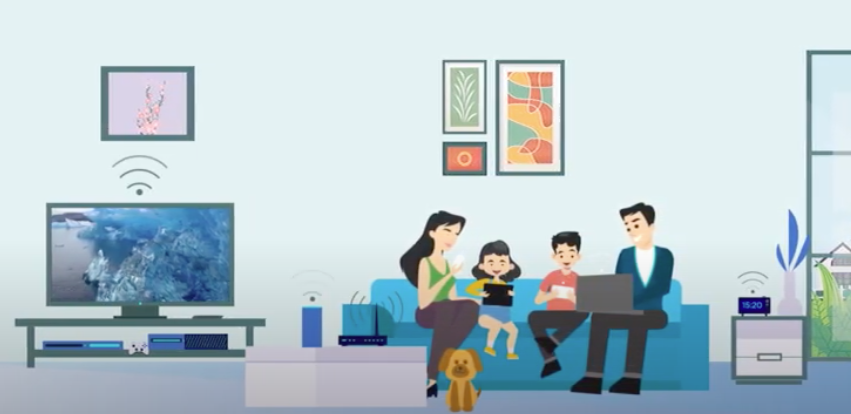 By Claus Hetting, Wi-Fi NOW CEO
California-based startup Network Smartware this week launched what we believe is the world's first comprehensive real-time traffic prioritisation solution for home & enterprise Wi-Fi. The patented and award-winning system lets users (or AI-driven intelligence) assign priorities to applications, which leads to big gains in Wi-Fi quality. We're also delighted to announce that Network Smartware as of today is a Wi-Fi NOW Partner. 
With many families still living and working under the same roof nearly all the time, bad Wi-Fi quality is a persistent problem. The following is a common scenario: There's plenty of bandwidth to spare, but the video stream is still choppy. Why? The cause is wrong or missing prioritisation of applications. Fortunately, the solution to exactly that issue (and many others) is now available in the form of a just released app – called REZRV™ – and router software from new Wi-Fi NOW partner, Network Smartware.
Keeping Zoom calls and video streaming stable
The REZRV app lets users select the most important application – for example a Zoom call with co-workers – as the priority data stream, and the system adjusts accordingly. Network Smartware says latency can be reduced by 60%-90% while keeping bandwidth for preferred flows constant and packet loss at a minimum. Users can set application priorities by operating the just released REZRV iOS or Android app or even verbally by asking Amazon Alexa, Network Smartware says.
Enjoying this story?
Leave your email here and we'll get you all the latest Wi-Fi news.
"We believe we're the only true real-time optimization solution of this kind available on the market today. REZRV will resolve Wi-Fi signal strength issues, deliver stabe throughput and guaranteed bandwidths, and all of that without any change to protocols," says Network Smartware CEO and founder, Lokesh Johri. He also says that REZRV outperforms legacy WMM-based solutions by a wide margin.
Residential Wi-Fi is only the beginning
Although the REZRV app for the time being is aimed at the residential Wi-Fi market, Lokesh Johri says he expects the platform to add significant value across a variety of Wi-Fi use cases. "Ensuring uninterrupted video conferencing is right now an urgent and obvious use case. But many other important cases apply, such as ensuring reliable bandwidth for critical industrial automation processes or for example prioritising applications for in-flight Wi-Fi," Lokesh Johri says.
The REZRV application requires that REZRV router software is installed on a compatible AP. For a list of compatible APs and free downloadable software see here.
We're also delighted to announce that for the forthcoming year Tantiv4 and Wi-Fi NOW are teaming up to disseminate information on priority-based Wi-Fi quality optimisation. Our goal is to drive forward the adoption of REZRV solution across multiple market segments. For more about REZRV contact Network Smartware at this email address – and watch this space for more.
/Claus.
Below: Short demonstration video on how REZRV works. Watch it!