By Claus Hetting, Wi-Fi NOW CEO & Chairman
Serving more than 2,500 venues with 30,000+ APs and covering 10 million square meters of indoor retail & entertainment space, South Africa's VAST Networks continues to expand its carrier Wi-Fi footprint. One of the latest venue Wi-Fi additions is Starbucks' eleventh South African location in Sandton City, Johannesburg.
Starbucks is hardly as big in South Africa as it is in the US and Europe but one thing is part of the Starbucks strategy regardless of location: Great customer Wi-Fi. South African Wi-Fi service provider VAST just added Starbucks' eleventh South African location to their tally of serving more than 2,500 venues across the country with Wi-Fi.
The Starbucks managed free Wi-Fi service delivered by VAST serves up a maximum of 100 Mbps to visitors. Starbucks South Africa is marketing the service as 'the fastest Wi-Fi of any retailer in the country' according to this local news report.
VAST CEO Grant Marais explains that each VAST managed Wi-Fi client is free to select a last-mile service that fits their needs. He also says that a big part of the value of free venue Wi-Fi lies in the branding of the local store or restaurant. "That's why you often won't notice the VAST brand at Starbucks or MacDonald's or KFC Wi-Fi, which are all powered by VAST," says Grant Marais.
A critical part of VAST's managed Wi-Fi platform is the company's impressive in-house developed analytics platform called LoXion (see graphic below for an example). The concept is to provide venue owners with functionality and not least data to ensure customer engagement and loyalty.
/Claus.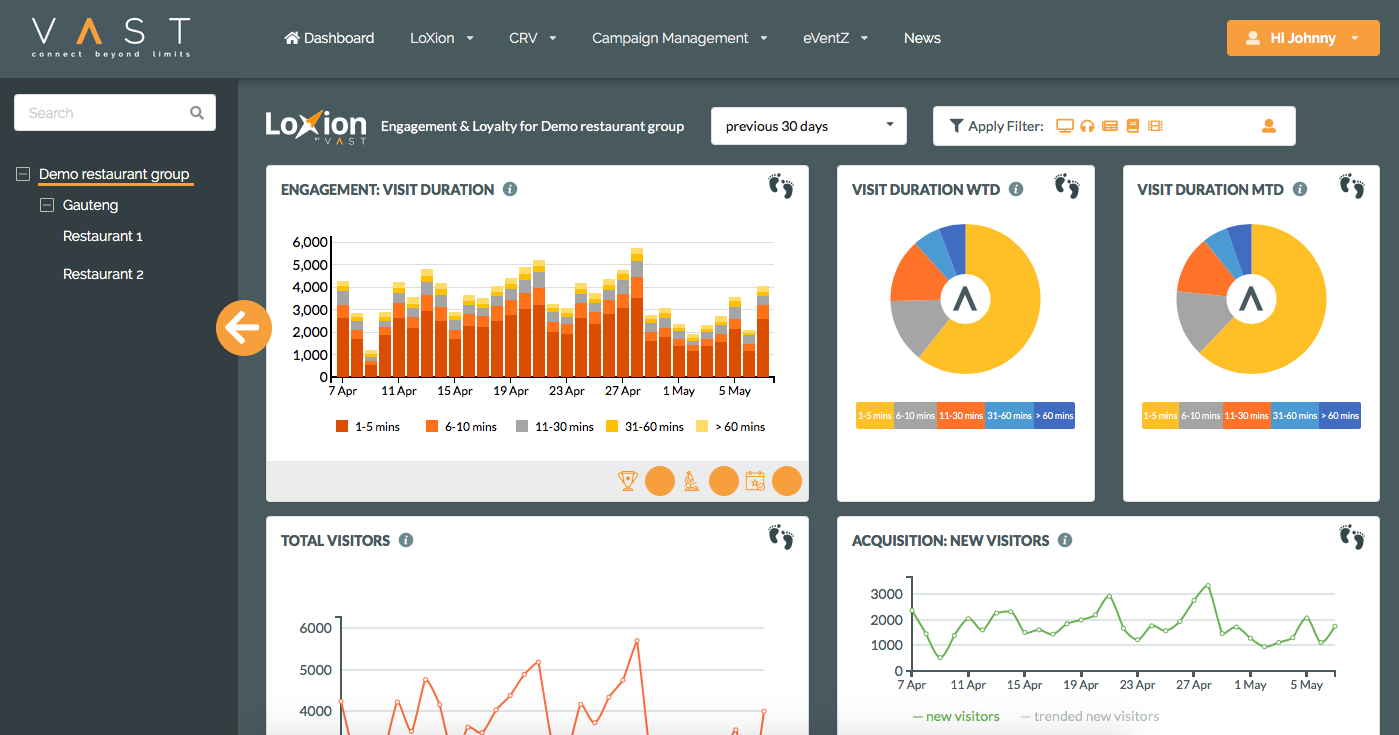 Above: Venue data presented on VAST Network's 'LoXion' analytics platform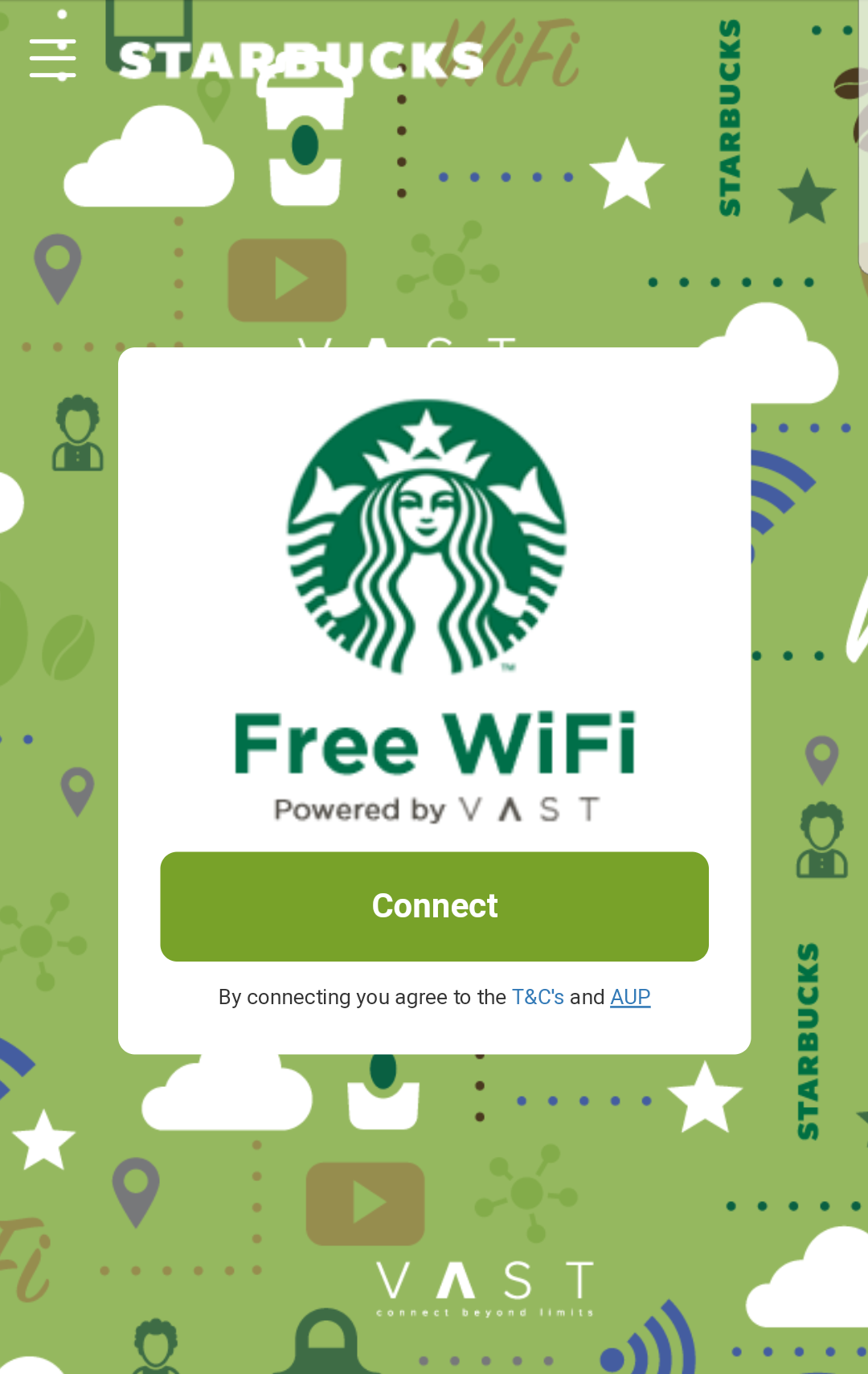 Above: Starbucks South Africa's captive portal powered by VAST