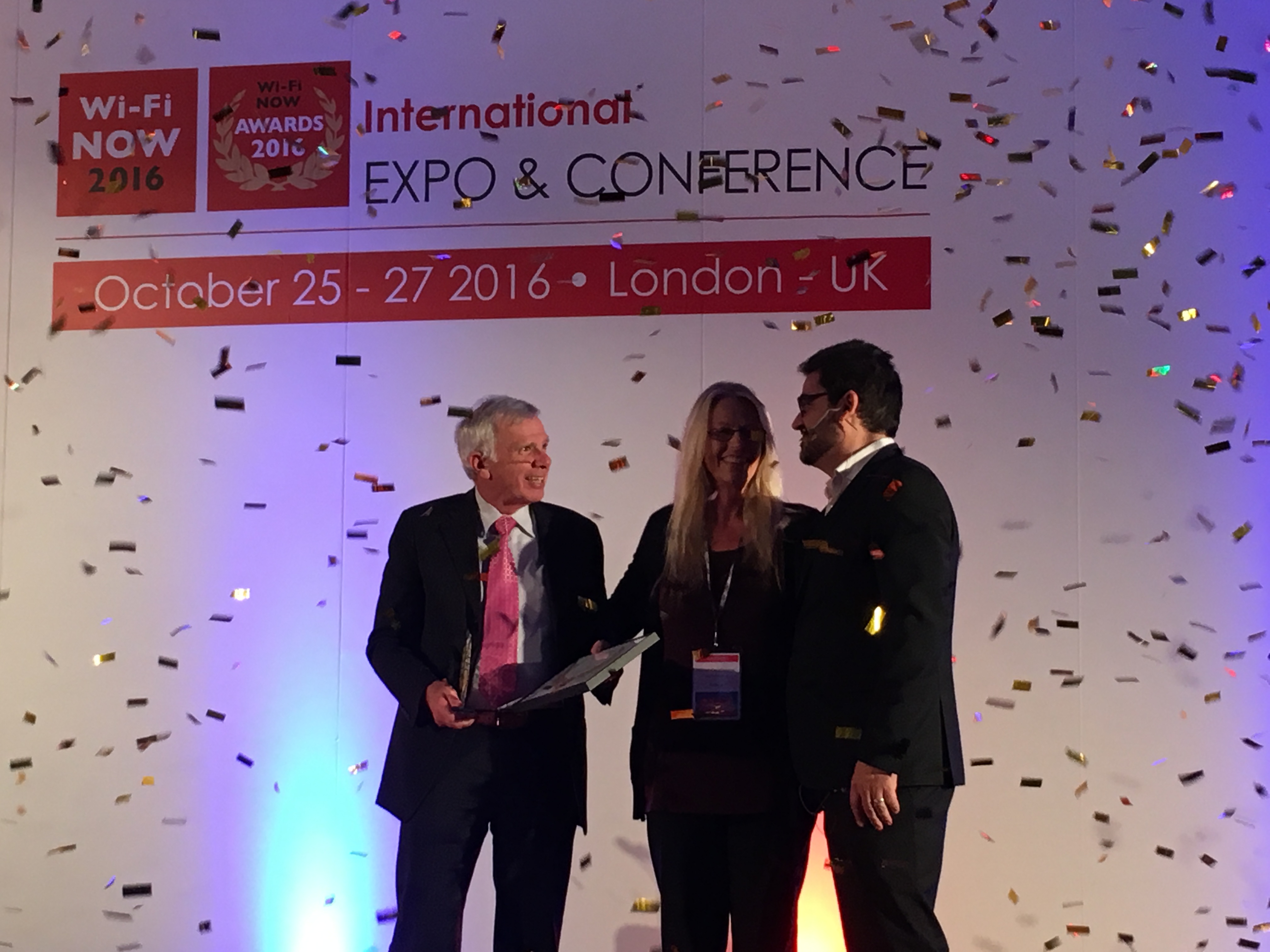 We're delighted to announce that the winner of the Best Wi-Fi Service Provider Award for 2016 category is:
CEO of iPass Gary Griffiths was on hand at Wi-Fi NOW Europe in London, UK to receive the award. Congratulations to Gary and his team for winning the industry's most prestigious award for services.
From the right: Gary Griffiths (President & CEO, iPass), Karen Oosthuizen (Head of Sales and Marketing, Purdicom) and Claus Hetting (CEO, Wi-Fi NOW).