By Claus Hetting, Wi-Fi NOW CEO & Chairman
Cambium Networks releases first 6 GHz solution for Fixed Wireless Access
This week Cambium Networks – a Wi-Fi NOW Partner – released the first (we believe) commercially available solution for fixed wireless access operating in the new 6 GHz unlicensed band in the US and possibly also in the world. The ePMP 4600 delivers up to 4 Gbps per sector over distances of up to 2 miles and is capable of supporting up to 120 subscribers per unit, Cambium Networks says in their press release here. The new 6 GHz band represent a very substantial new opportunity for WISPs and enterprises to expand reach, capacity, and speed of broadband services particularly in underserved areas or to introduce competition. Cambium says the new solution is "enabling service providers in rural and suburban areas to offer up to 1 Gbps service packages with low latency to residential and business customers."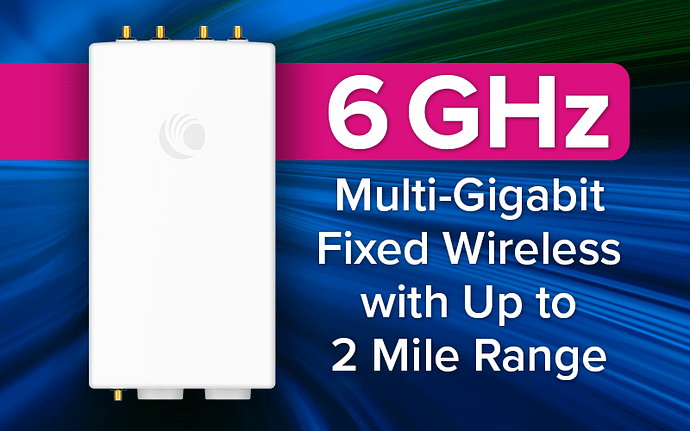 For now the ePMP 4600 can be used for testing of wireless broadband services in the 6 GHz band under experimental licenses granted by the FCC. This is because the Automatic Frequency Coordination (AFC) service mandated by the FCC for standard power use of the 6 GHz band outdoors has yet to be finally approved and hence commercial services are not yet permitted. Most regulatory experts expect the first AFC approvals to happen within the first half of next year. Cambium Networks says ten service providers are currently testing 6 GHz-based fixed wireless services in the US using the ePMP 4600 system. Also see our recent Special Event on AFC here.
Cambium Networks says they are working – among others – with chipset vendor Qualcomm as a provider of AFC services. The new FWA solution is based on the IEEE 802.11ax (Wi-Fi 6) standard and supports 160 MHz channels, Cambium Networks says. For now the US, Canada, and Saudi Arabia are countries confirmed to be in the process of permitting outdoor standard power 6 GHz operation. Many more are in the consultation phase for new regulation.
Latest insights from Plume IQ: Update on market for connected gaming consoles
Plume IQ delivers monthly insights into the use of Wi-Fi capable devices and applications within millions of homes – and this month Plume IQ is zooming in on the gaming market. Plume IQ says the market for gaming consoles has declined since 2019 (see graphic on the right) while Nintendo still holds the lead over Microsoft and Sony as far as the installed base is concerned. Meanwhile users of the newly introduced Steam Deck console are by a wide margin the biggest data consumers at 9.2 GB per device per day, which is nearly double the data consumption per user compared to console competitors Microsoft and Sony. For more on the gaming market and other smart home insights, visit Plume IQ here.
"Our latest Plume IQ study reveals some fascinating changes, and possible disruption, in the game console market," says David Huynh, Chief Product Officer at Plume. "In a reversal of our first study in April 2019, Nintendo now leads Microsoft in game console popularity, however, more notable is Steam's entry into what has been a very established triopoly, with the new platform starting to take market share and its users topping the data usage charts."
TIP OpenWiFi & Wi-Fi NOW team up for four WWC events in 2023!
We're delighted to announce that we've this week reached the following agreement: During 2023 we will be working with TIP OpenWiFi across the world from Brazil to Bangkok to evangelise and promote the new disaggregated, open-source TIP OpenWiFi architecture. This initiative is – we believe – one of the most important architectural developments ever to be introduced to the Wi-Fi industry.
Large deployments are already ongoing and the role of Wi-Fi NOW will be in boosting expansion into more markets across the globe. TIP OpenWiFi will be participating in our Wi-Fi World Congress events in Rio de Janeiro, Brazil (March), Brighton, UK (May), US/Canada (still TBA), and Bangkok, Thailand (November). A huge welcome to TIP OpenWiFi from all of us at Wi-Fi NOW. If you are interested in joining our event series as a TIP OpenWiFi member or similar, contact me at [email protected].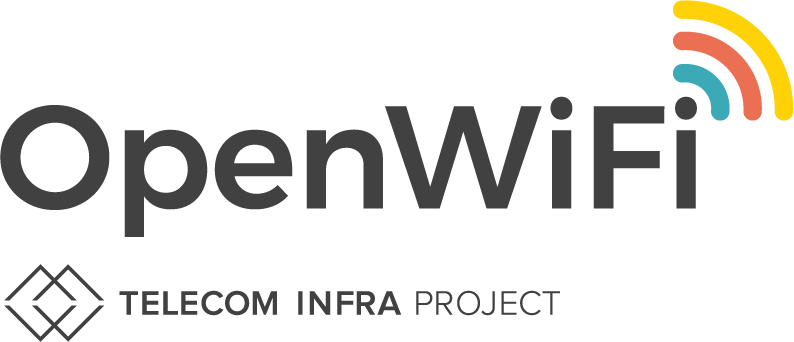 /Claus.