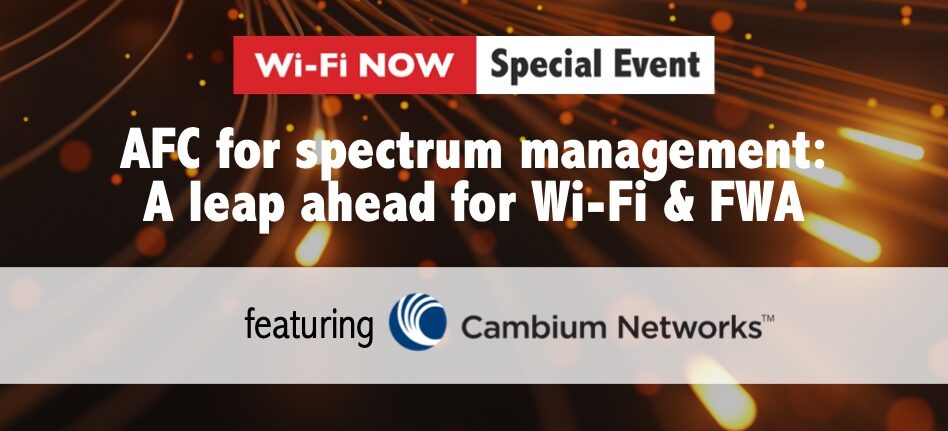 To view the live event register above and the video will appear. The event will begin at 7 pm CET / 10 am PST.
AFC is short for Automatic Frequency Coordination – and it is the method the FCC and the industry devised to allow standard power Wi-Fi to share the 6 GHz band with incumbents. Some say standard power 6 GHz Wi-Fi – in particular with Wi-Fi 7 – will turbocharge Wi-Fi and FWA connectivity. AFC operations are yet to be approved and certified by the FCC but work is ongoing as especially Wi-Fi 7 will lean heavily on standard power Wi-Fi to realise its full potential. Here's what we'll cover in this special event:
What is AFC and how does it work?
How will home & enterprise Wi-Fi services benefit from standard power Wi-Fi?
How will service providers – both WISPs and home broadband ISPs – benefit?
What are any remaining AFC implementation challenges?
Duration: Approximately 1-1.5 hours including presentations, panel Q&A, and audience Q&A.
With thanks to our sponsors:

 – and our great speakers (more to come):