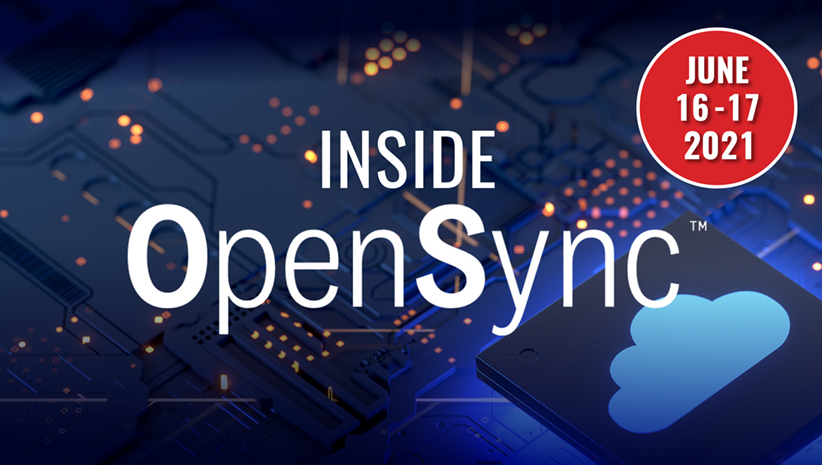 To view the recorded event from June 16 simply register above and the viewer window will clear. Enjoy!
Wi-Fi NOW Academy training: June 16, 17 & 24, 2021
We're bringing you a special two-day immersive "Academy" experience to learn more about OpenSync™ – the most widely supported open-source, silicon-to-cloud framework for delivering cloud- and AI-driven services to smart homes and small businesses.
Today, OpenSync serves over 27 million locations across the world, and in record time it has become the preferred open-source platform for household-name Communications Service Providers (CSPs).
OpenSync is licensed under the BSD 3-clause license and is being enhanced with contributions from the community.
With OpenSync, CSPs can:
Rapidly curate and deliver new cloud-based services across entire device populations
Extend the useful life of existing CPE infrastructure
Access a wide range of supported CPE to reduce CAPEX and mitigate silicon shortages
Support multi-vendor, open-platform architectures
For this two-day training event on OpenSync we're offering you:
Day 1: June 16 @15.00-15.45 CET: Meet OpenSync – 45 minutes – unlimited spaces!
How CSPs can leverage OpenSync to rapidly build and launch new service offerings

Key features and the commercial benefits of the cloud-driven framework

Service provider & OpenSync adopter case studies
Register at the top of this page to view the recorded version of the event.
Day 2: June 17 @12.00-15.00 CEST: OpenSync technical insight & training – 3 hours – course now full!
*Extra date added*: June 24 @09.00-12.00 PDT: OpenSync technical insight & training – 3 hours – limited spaces!
A deeper technical training and overview for engineers and engineering management

How to use OpenSync to develop cloud-driven apps and services, including adaptive WiFi

Standards compatibility – including OpenWRT™ and RDK™
Interested parties need to request to attend – priority given to service providers, CPE makers, and silicon providers
Available only via our Academy platform – to register contact [email protected] or fill out this form
More details on the OpenSync technical insight & training:
Since its creation in 2018, OpenSync has grown to power millions of access points and switches across a broad range of silicon SDK and CPE platforms, and has attracted many third-party developers and contributors.

OpenSync Training is primarily intended for CPE, silicon vendors, and service providers who are interested in integration and developing their own OpenSync powered devices, or additional services for the OpenSync platform.

OpenSync is an open-source and common CPE software stack that enables new cloud-driven services to be rapidly and frequently deployed across the entire customer base cost-effectively.

Attendees will get a theoretical overview of the latest OpenSync service platform and insights about how to integrate it to provide modern smart home and intelligent business solutions.

Attendee profile: Engineers working with CPE and product managers with an engineering background.
With thanks to our sponsor: