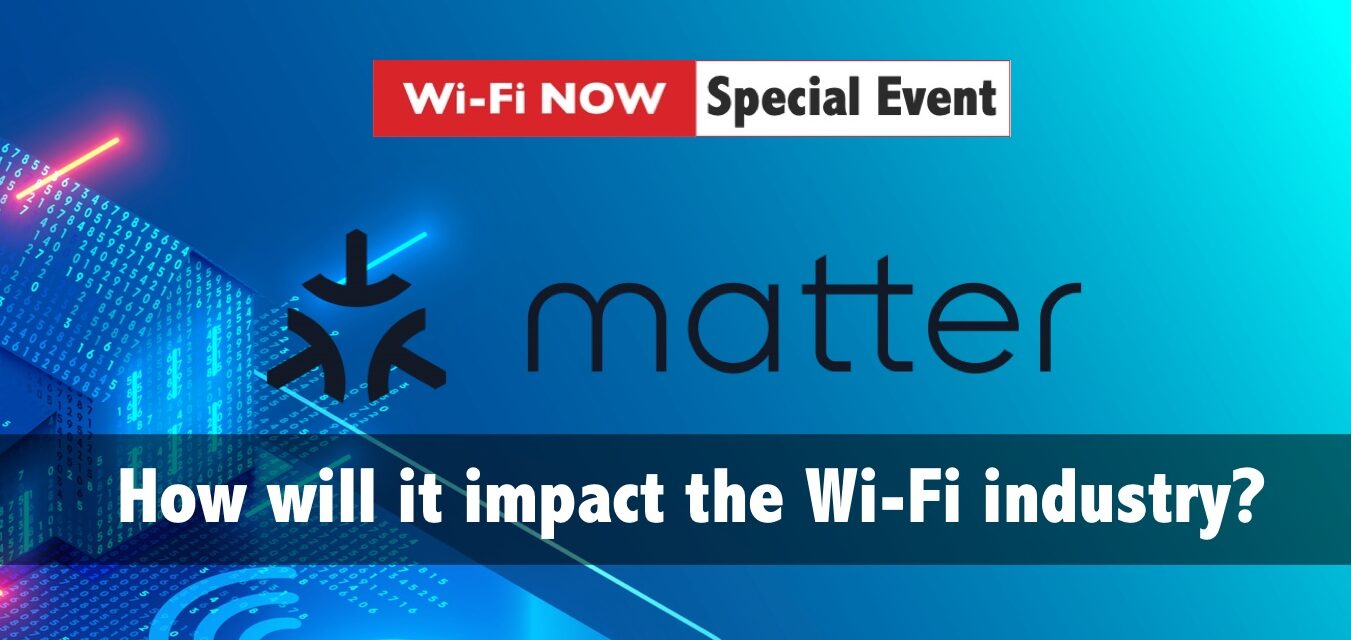 To view the live event register above and the video will appear. The event will begin at 6 pm CET / 9 am PST.
Matter is a new standard for IoT supported by a raft of vendors and service providers big and small. But how will the new Matter protocol impact the Wi-Fi industry and wireless IoT in general? We will dive into this looming question with help from the industry leaders in Wi-Fi-based IoT.
What is Matter and who supports it?
How will Matter impact the world of residential Wi-Fi IoT?
What are new possible use cases & opportunities for Matter within the enterprise & industry?
Much more to come as our program develops!
Duration: Approximately 1 hour including presentations, panel Q&A, and audience Q&A.
With thanks to our sponsors (more to come):

 – and our great speakers (more to come):