This live stream will begin at 10 AM PST (7 PM CET) on October 6, 2020. To reserve this in your calendar click on the calendar icon above. If you have questions please write our producer Maria Thomsen at [email protected] and we will do our best to answer.
Product Launch:
Welcome to Day 5 – Claus Hetting, Wi-Fi NOW CEO & Chairman
Wi-Fi 6 & 6E services for guest & community properties – with Robert Grosz, EVP & Chief Commercial Officer, Impruvix
Breakthrough innovations in radio networking:
Airvine product pre-launch – with Vivek Ragavan , EVP & Chief Commercial Officer, Airvine Scientific
New antenna technology for best Wi-Fi coverage – with Jason Claybrook, Aura Wireless
Discovering outdoor Wi-Fi 6E with AFC – with Federated Wireless (speaker TBA)
Monetization, roaming, & offload:
Monetizing Wi-Fi 2.0 – with Todd Myers, CEO GoZone WiFi
Universal Wi-Fi roaming redefined with Blueport VAULT – with Urbino Lobo, VP Sales EMEA Blueport
State-of-the art Wi-Fi monetization – with Brian Jacks, CEO of WiConnect
Q&A Panel: Challenges & opportunities in offload & roaming – what's next?
To download a copy of the day program click on the image below.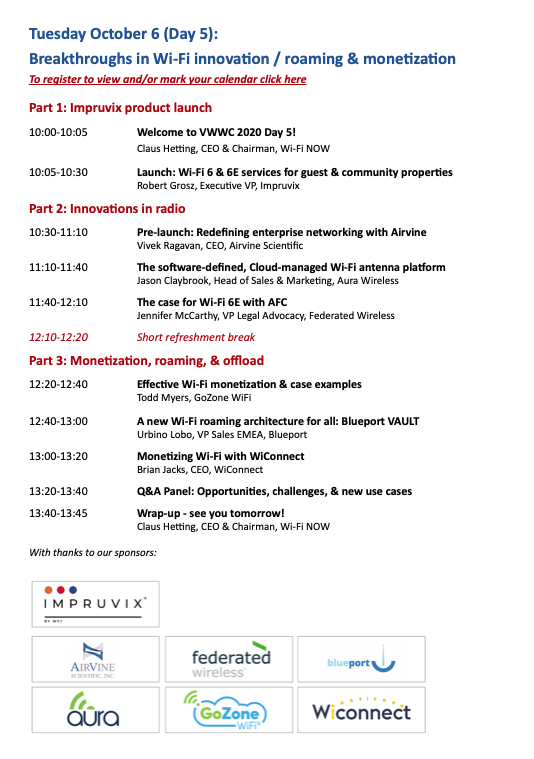 With thanks to our sponsors: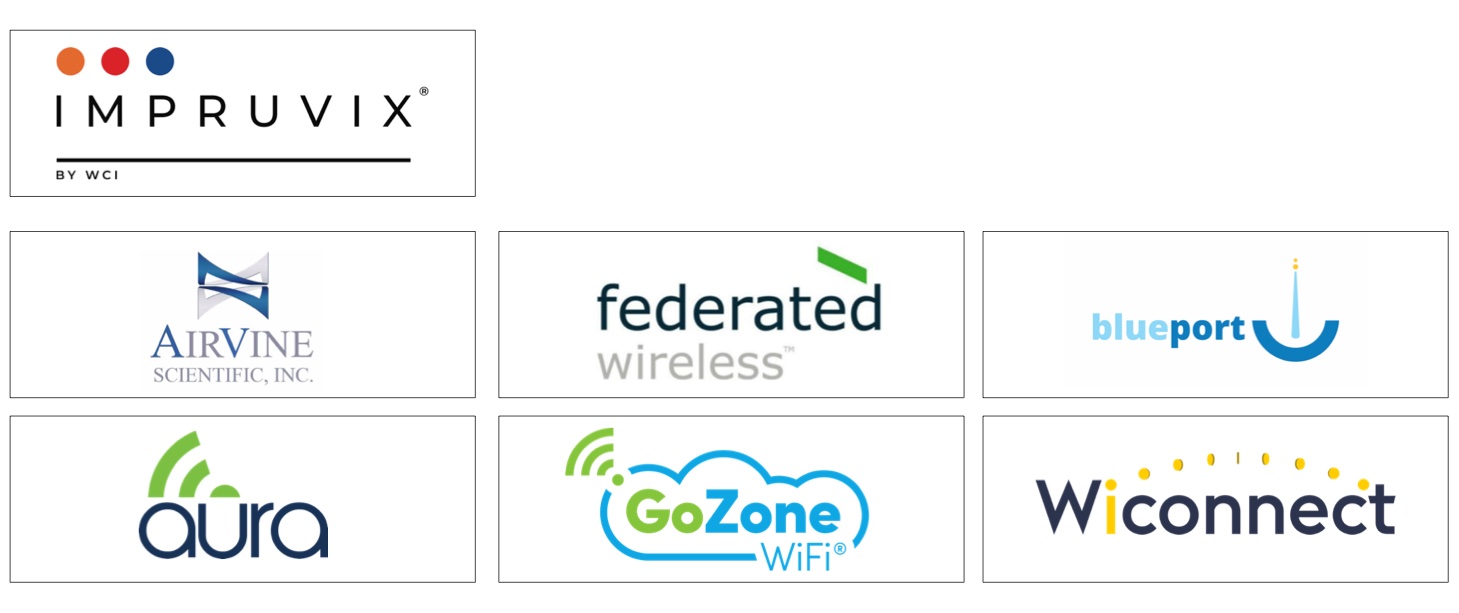 And our great speakers: