The above is the full recording of our live stream of October 6. To view, simply register and the viewer window will clear.
Product Launch:
Welcome to Day 5 – Claus Hetting, Wi-Fi NOW CEO & Chairman
Wi-Fi 6 & 6E services for guest & community properties – with Robert Grosz, Chief Commercial Officer, WCI
Breakthrough innovations in radio networking:
Airvine product pre-launch – with Vivek Ragavan , EVP & Chief Commercial Officer, Airvine Scientific
New antenna technology for best Wi-Fi coverage – with Jason Claybrook, Aura Wireless
Discovering outdoor Wi-Fi 6E with AFC – with Jennifer McCarthy, Federated Wireless
Monetization, roaming, & offload:
Monetizing Wi-Fi 2.0 – with Todd Myers, CEO GoZone WiFi
Universal Wi-Fi roaming redefined with BlueportiQ VAULT – with Urbino Lobo, VP Sales EMEA Blueport
State-of-the art Wi-Fi monetization – with Brian Jacks, CEO of WiConnect
Q&A Panel: Challenges & opportunities in offload & roaming – what's next?
To download a copy of the program click on the image below.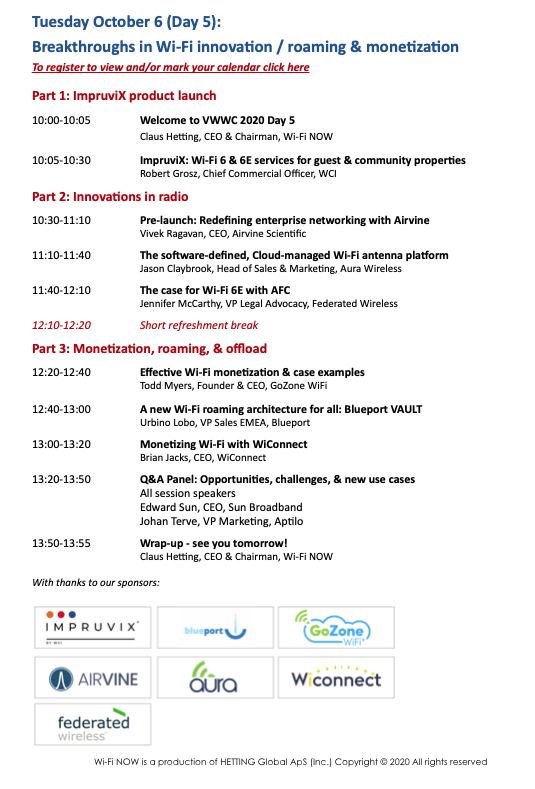 With thanks to our sponsors: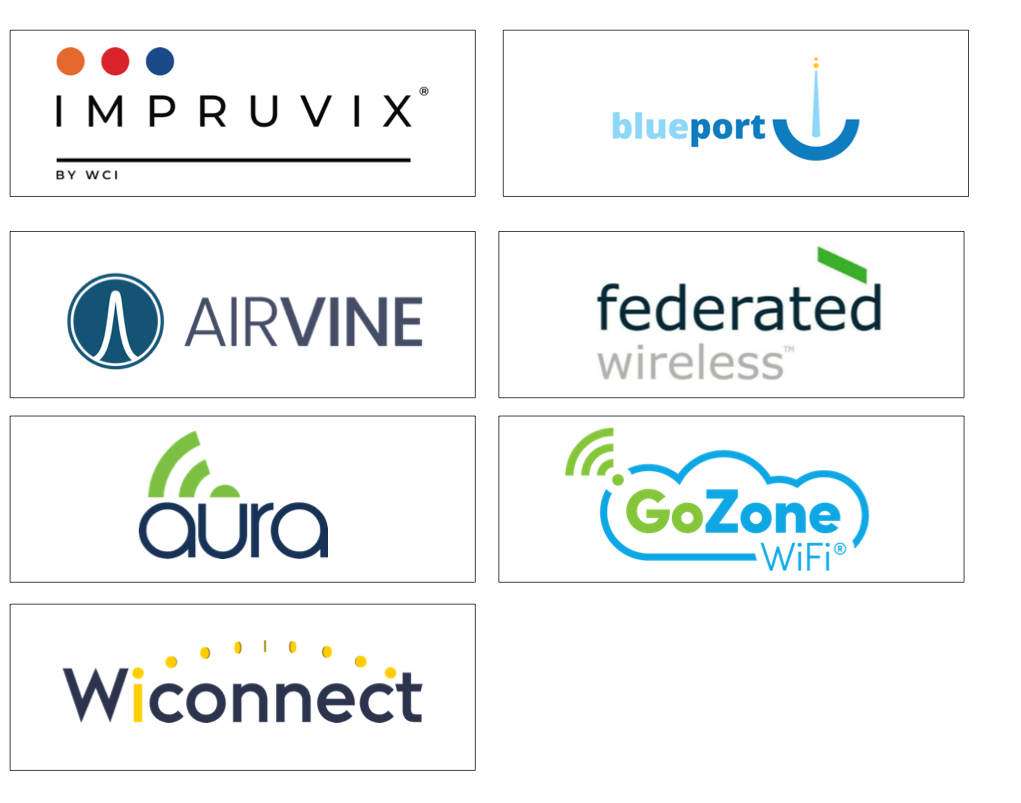 And our great speakers: