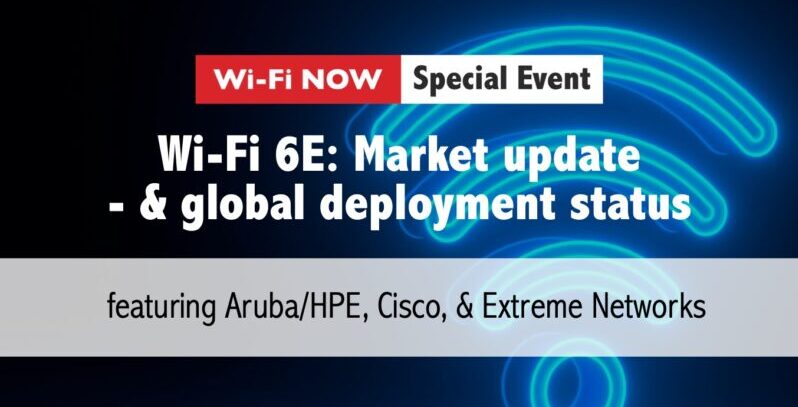 To view the live event register above and the video will appear. The event will begin at 7 pm CET / 10 am PST.
Regulators across the world continue to embrace 6 GHz Wi-Fi – and meanwhile, the availability of devices and networking solutions is right on schedule. In fact, market penetration of Wi-Fi 6E devices may perhaps even be ahead of the market adoption timelines of previous standards.
This Special Event we present the details on how Wi-Fi 6E technology is being adopted across the world as well as the impact of Wi-Fi 6E deployments. To discuss all of this we are delighted to welcome wireless CTOs and experts from what we believe are the world's three most prominent enterprise Wi -Fi solution providers: Aruba/HPE, Cisco, and Extreme Networks. Our topics are:
Latest market data on commercial Wi-Fi 6E device & AP availability
Deployment cases from around the world among enterprises & service providers
More about countries & regions embracing Wi-Fi 6E today including regulation
Q&A: How is the Wi-Fi industry supporting the continued 'hockey-stick' adoption of Wi-Fi 6E? What other activities can we expect? How will AFC impact adoption?
Duration: Approximately 1 hour including presentations, panel Q&A, and audience Q&A.
With thanks to our speakers: