Nuestro instructor jefe y gurú de estándares y tecnología Wi-Fi, Srikanth Subramanian, participó en la última reunión del grupo de trabajo IEEE 802.11 celebrada en Bangkok, Tailandia, la semana pasada. Te traemos un resumen rápido de lo que sucedió en la reunión, incluido un primer vistazo a lo que en un futuro se convertirá en Wi-Fi 8.
Por Srikanth Subramanian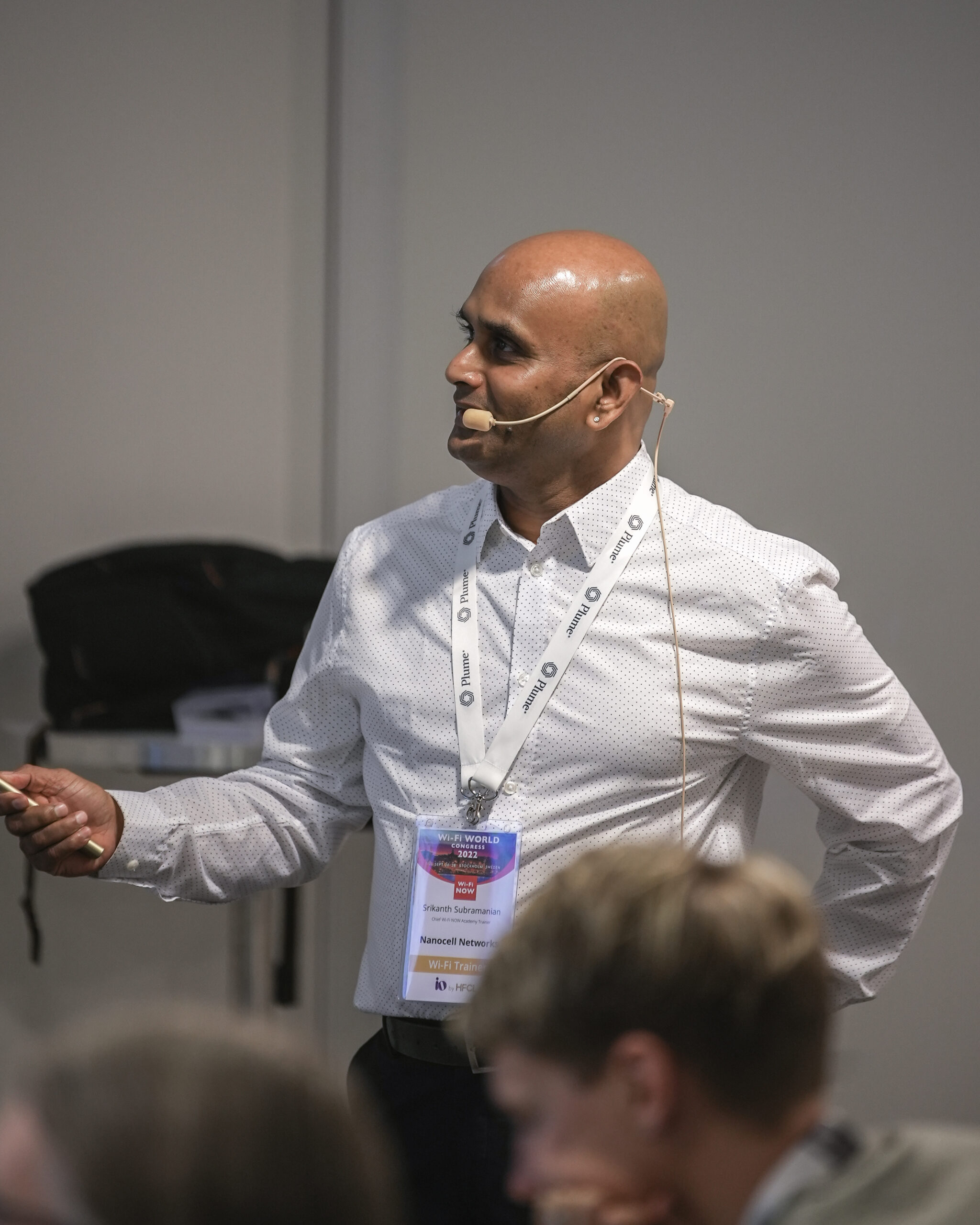 La reunión plenaria de IEEE 802.11 se llevó a cabo recientemente en Bangkok. Las reuniones del IEEE se llevan a cabo múltiples veces al año para ayudar a llegar a un consenso sobre varios asuntos de importancia con respecto al avance de los estándares. Para las personas interesadas en Wi-Fi, es de gran interés ya que los nuevos desarrollos pueden afectar la certificación, los productos, etc. Como miembro de IEEE y asistente, se permite el acceso a todas las reuniones y se pueden plantear preguntas sobre diversas propuestas técnicas.
Las discusiones de interés más interesantes son las relativas a la próxima generación de Wi-Fi, la cual podría llamarse Wi-Fi 8. En este momento, todavía estamos esperando que se finalicen los estándares IEEE 802.11be y esperamos que el programa de certificación de WiFi 7 se implemente en 2023. La mayoría de los detalles técnicos relacionados con los estándares 802.11be están casi finalizados y se llevaron a cabo un gran número de debates para resolver algunos de los detalles complejos.
El grupo de estudio de ultra alta confiabilidad (UHR) es el encargado de estudiar varias propuestas que podrían conducir a las especificaciones definitivas para Wi-Fi 8. Como alguien que sigue los estándares y las contribuciones de forma remota, fue una gran oportunidad el poder conocer a muchas de las personas cara a cara y hablar con ellos sobre varios puntos técnicos. Otro aspecto interesante además de las presentaciones técnicas es el uso potencial del espectro de 60 GHz en Wi-Fi convencional.
Hoy en día, 'WiGig' basado en IEEE 802.11ad/ay no es muy popular en el espacio de productos de Wi-Fi convencional. Sin embargo, mirando hacia el futuro, algunos de los contribuyentes quieren que la banda de 60 GHz sea parte de los estándares de próxima generación para que sea posible una integración más fácil en la corriente principal en casos de uso como AR/XR/VR, etc.
Enjoying this story?
Leave your email here and we'll get you all the latest Wi-Fi news.
Algunos otros colaboradores en cambio apuntaron al poco éxito en 60 GHz y quieren que el estudio UHR se centre en el espectro sub-7 GHz y mejore el rendimiento de WiFi allí. Aún no se ha finalizado nada y será interesante ver cómo estos debates afectan en última instancia a las normas.
El progreso en otros elementos como Wi-Fi sensing (IEEE 802.11 bf), la aleatorización de direcciones MAC ((IEEE 802.11bh) y algunos otros estándares también se están llevando a cabo de forma simultánea y debería ser posible ver alguna inclusión en productos e implementaciones.
En general, fue una gran experiencia poder ver la energía, la participación y la apertura en las reuniones del IEEE – la inclusión de personas que no pudieron asistir en persona también tiene sentido dado que viajar aún puede ser un desafío para muchos. Espero con ganas continuar siguiendo la evolución de las discusiones del grupo de estudio UHR, mientras la academia Wi-Fi NOW incorpora lo último del mundo de los estándares en nuestros cursos.
/Srikanth.