Por Claus Hetting, Wi-Fi NOW CEO & Chairman
Empresas de todo el mundo han ido actualizando las redes de sus oficinas a Wi-Fi 6 mientras el personal no estaba, y ahora, a medida que los empleados regresen, las nuevas redes deberán demostrar su eficacia. Pero, ¿qué haces si la calidad no está a la altura? Spirent dice que el 80-90% de las pruebas de servicios Wi-Fi se pueden realizar mediante emulación en el laboratorio. Esto les da a los proveedores de servicios de Internet, (ISP, por sus siglas en inglés)  y a los proveedores de servicios gestionados (MSP, por sus siglas en inglés) una gran ventaja cuando se trata de la planificación y ajuste de redes Wi-Fi en la vida real.
Mientras que el personal ha estado trabajando desde casa, las empresas han estado ocupadas actualizando las redes de sus oficinas a Wi-Fi 6, y ahora ha llegado el momento de que las nuevas redes funcionen. Pero, ¿qué pasa si su tan esperado desempeño no cumple con las expectativas a medida que los trabajadores regresan para cargar las redes? Existe cierta probabilidad de que las nuevas redes Wi-Fi 6 deban pasar por pruebas muy rigurosas y resolución de problemas para cumplir con las demandas del mundo real. La forma de hacerlo, dice Spirent, es utilizando las llamadas herramientas, "field-to-lab", del campo al laboratorio.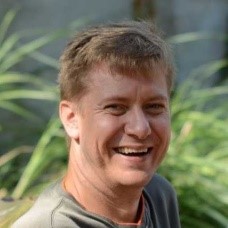 "Especialmente para los ISP y MSP que dependen de ofrecer una excelente calidad de Wi-Fi a sus clientes empresariales, la forma más rápida y rentable de realizar pruebas y verificación de redes Wi-Fi es registrando el entorno Wi-Fi empresarial y luego utilizando estos datos para llevar las pruebas de vuelta al laboratorio, donde se puede emular el entorno. Hasta el 90% de las pruebas de los servicios Wi-Fi se pueden realizar de esta manera", dice Janne Linkola, director senior de marketing de octoScope, hoy parte de Spirent.
Janne Linkola dice que la necesidad de pruebas Wi-Fi entre los ISP y MSP se ha disparado a medida que las redes Wi-Fi entregadas por los proveedores de servicios se vuelven más complejas. Las pruebas de carga, la dirección de banda, las pruebas de aplicaciones individuales, incluyendo la transmisión de video y las conferencias, y, la itinerancia de dispositivos entre AP completamente funcional, son solo algunos de los nuevos requisitos. El grado en que se deben realizar las pruebas varía entre proyectos, pero lo mas común en todos ellos, es un enfoque renovado en la calidad del servicio Wi-Fi para clientes empresariales.
Enjoying this story?
Leave your email here and we'll get you all the latest Wi-Fi news.
Emular el entorno también elimina la dificultad de repetir de manera confiable las mediciones y pruebas Wi-Fi in situ, lo que podría llegar a ser casi imposible. En cambio, la solución de Spirent, llamada Tracker ™, registra un "perfil de movimiento", por ejemplo, una persona sosteniendo un dispositivo mientras camina por una ubicación empresarial. Este perfil de movimiento se puede reproducir repetidamente en un banco de pruebas Spirent octoBox para emular la ubicación física. Para más información consulta aquí.
"Conceptualmente, una grabación de campo del entorno Wi-Fi consta de dos partes: cómo se ve la red a sí misma, que está relacionada con la densidad de AP, y cómo se experimenta la red en varias ubicaciones, lo que esencialmente equivale a cómo el dispositivo ve la red. Estos son los datos que luego aplicamos en el laboratorio para emular el entorno real para probar varias configuraciones con el objetivo de optimizar el rendimiento en el mundo real ", dice Janne Linkola.
Para el 10-20% restante de los casos de Wi-Fi empresarial que todavía puedan requerir pruebas in situ, Spirent también tiene una solución. Como por ejemplo con el nuevo aeropuerto internacional de Pekin-Daxing que tiene una superficie de 700.000 metros cuadrados. El aeropuerto ha estado aplicando el equipo de prueba y la metodología de Spirent para asegurarse de que su red Wi-Fi pública sea capaz de atender a la friolera cantidad de 45 millones de viajeros al año. La cooperación entre Spirent y el aeropuerto de Pekin-Daxing sigue vigente desde finales de 2019.
Claus Hetting.