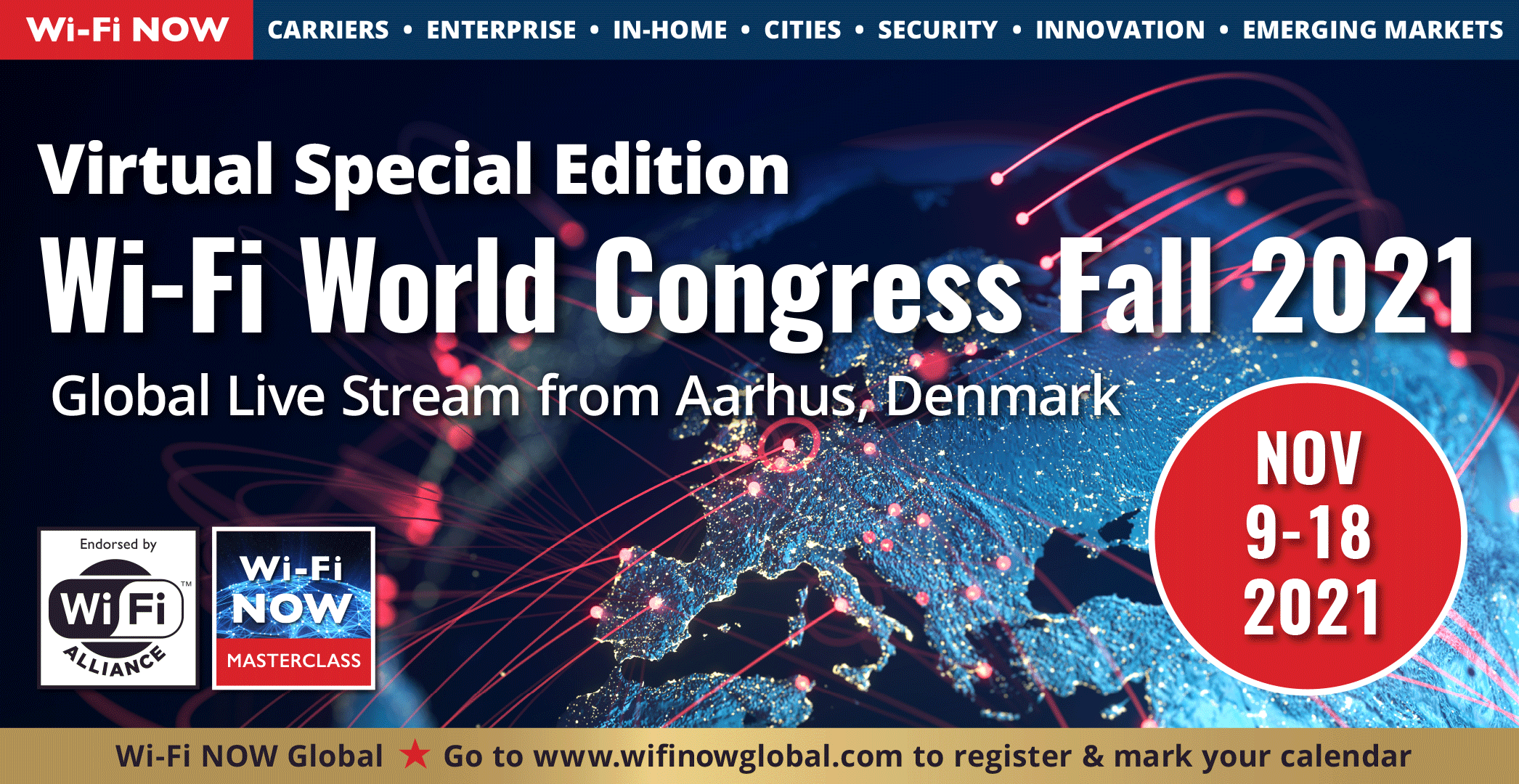 Por Claus Hetting, CEO & Chairman  
Puede que el mundo esté saliendo de los confinamientos y múltiples interrupciones muy lentamente, pero la industria Wi-Fi nunca se ha ralentizado, y es por esto que, ¡ya estamos listos para invitarte a nuestro programa provisional para el Congreso Mundial de Wi-Fi, edición especial (virtual) Otoño 2021! Presentaremos a los líderes mundiales de la industria Wi-Fi y a las empresas más influyentes a lo largo de seis días de transmisión interactiva a partir del martes, 9 de noviembre. ¡Marca tu calendario ahora!
El mundo de la tecnología Wi-Fi, incluidas las nuevas aplicaciones y servicios, avanza a toda velocidad, y nos acercaremos a todo esto y más del 9 al 18 de noviembre. A continuación el programa provisional de nuestros seis días de transmisión interactiva en vivo desde Aarhus, Dinamarca:
La transmisión interactiva comenzará a las 19:00 horas CET / 10 am PST.
Si estás interesado/a en protagonizar algún evento, contáctanos al correo [email protected].
Enjoying this story?
Leave your email here and we'll get you all the latest Wi-Fi news.
Un gran agradecimiento a todos nuestros excelentes patrocinadores y socios que apoyan este evento: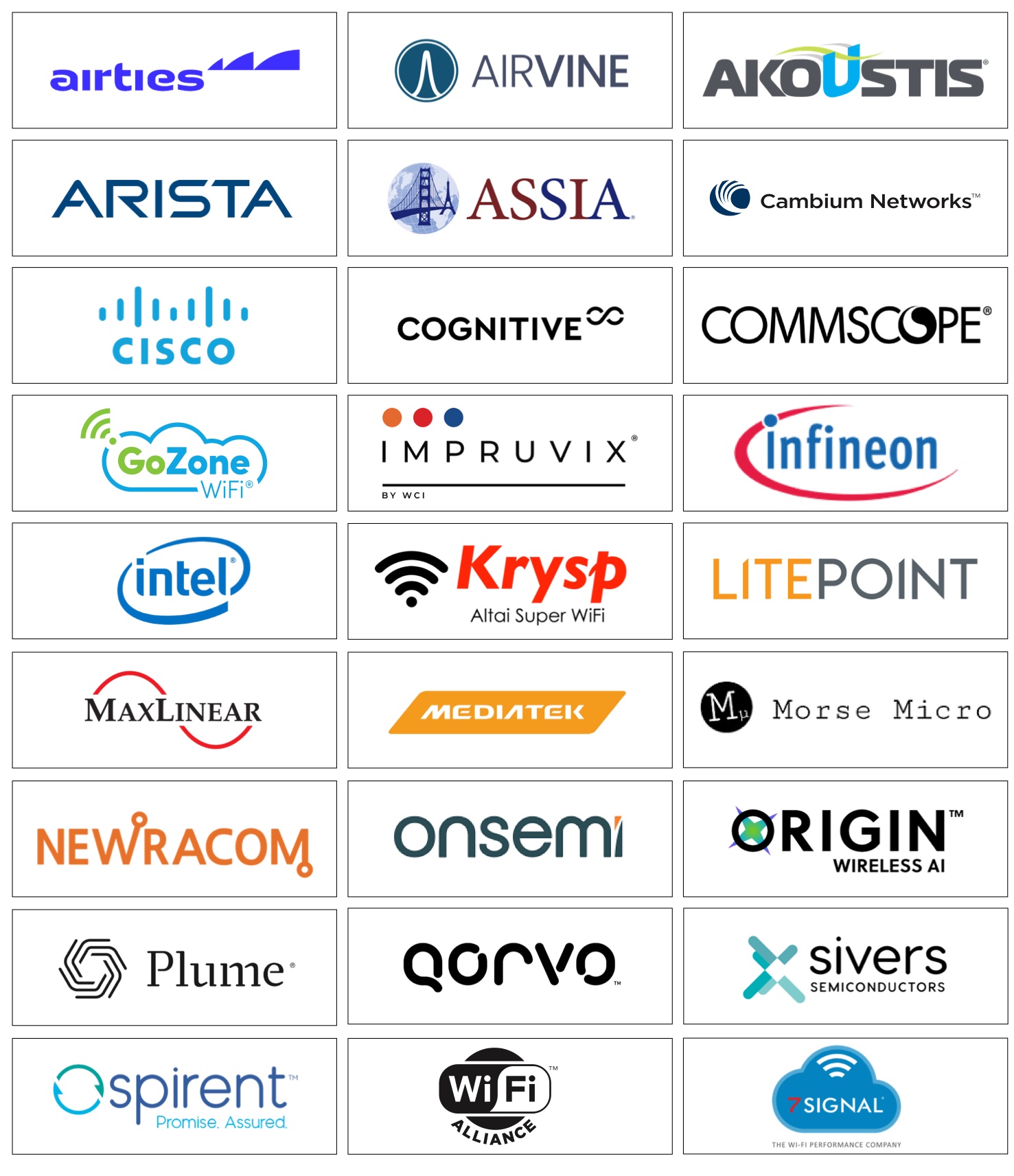 Claus Hetting.