By Claus Hetting, Wi-Fi NOW CEO & Chairman
Apple is the undisputed brand leader when it comes to connected devices in Europe with 82% of Plume-powered households in Europe accommodating at least one Apple device, says Plume IQ. Apple also beats the remaining device brands by a wide margin when it comes to brand loyalty. Plume IQ provides intelligence and insights fro the smart home industry based on anonymised data extracted from homes powered by Plume solutions.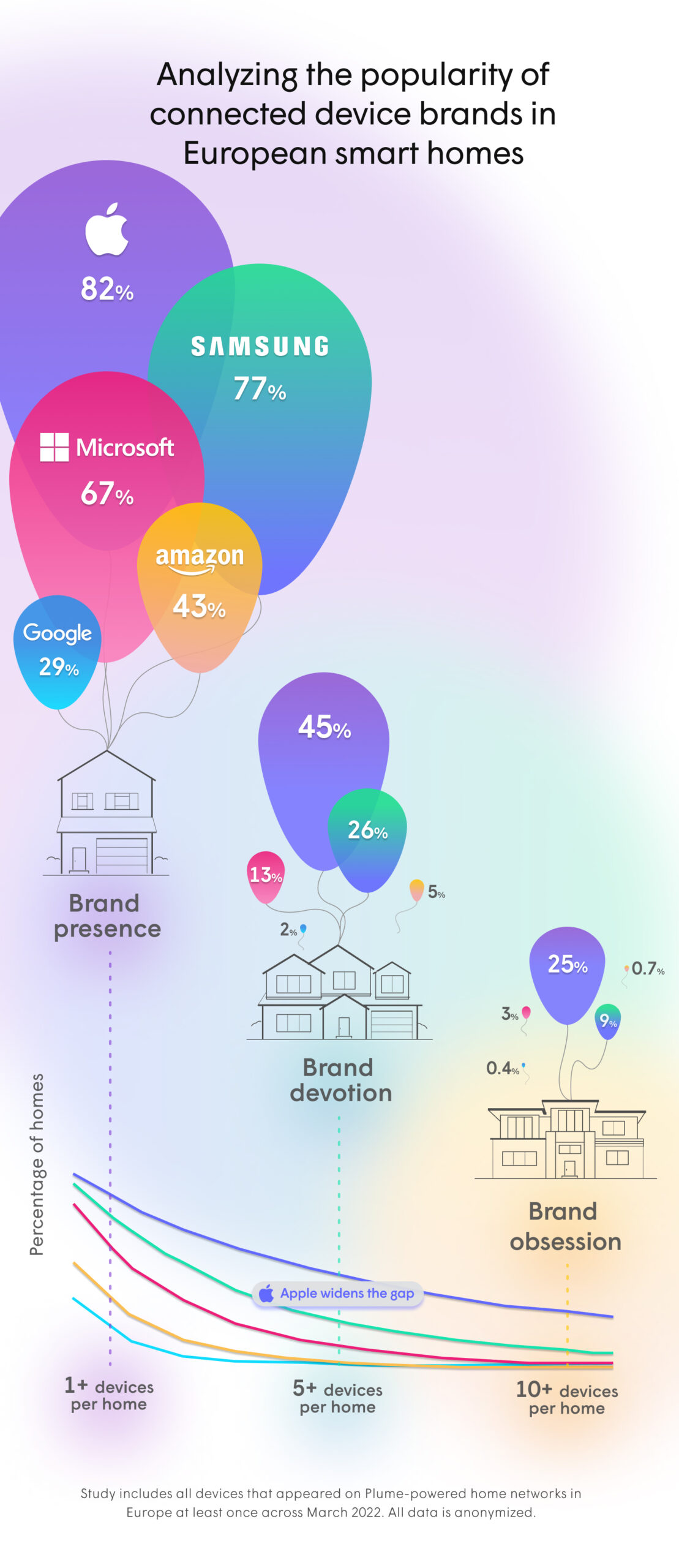 But what sets Apple apart even more profoundly compared to the competition is brand loyalty: A whopping 45% of homes with Apple devices connect not just one Apple device but five Apple devices – and more and 25% of them connect a staggering ten Apple devices or more.
Samsung does well in second place with 77% of Plume-powered homes in Europe connecting at least one Samsung device, while Microsoft, Amazon, and Google take the next spots in that order. However Samsung doesn't come near Apple's level of extreme brand loyalty according to the latest numbers from Plume IQ.
Plume IQ says brand loyalty data – such as the information revealed here – is critical for service providers to understand in order to 'optimise sales and support around the most popular devices'. Overall Plume IQ extracts and analyses data from 1.6 billion connected devices in more than 40 million locations – all managed on the Plume Cloud.
Don't forget to sign up for monthly home broadband insights from Plume IQ here.
/Claus.