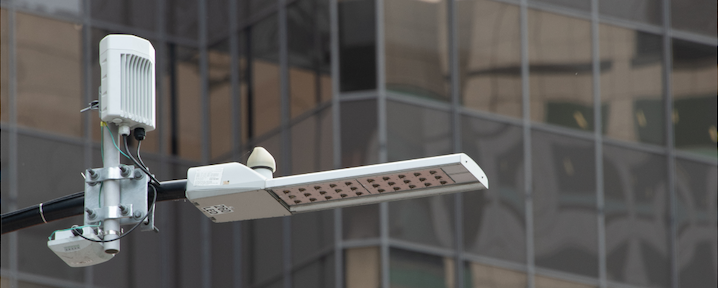 By Claus Hetting, Wi-Fi NOW CEO & Chairman
Cambium Networks – a leading vendor of fixed wireless broadband and Wi-Fi networks – and Wi-Fi NOW are teaming up to promote 60 GHz unlicensed mmWave radio as a true, multi-purpose 'building block' for next-generation wireless services. The company has already delivered tens of thousands of 60 GHz cnWave™ radios across the world and confirms that 60 GHz is one of the wireless industry's fastest-growing segments. 
Multigigabit-speed unlicensed 60 GHz (802.11ay) radio provides the capacity for delivering Wi-Fi coverage outdoors and is being deployed for business and residential access, campus area networks and Wi-Fi or small-cell backhaul. The solution is more robust and resilient than typical Wi-Fi mesh solutions, and additional enterprise and government use cases are emerging every day. Cambium Networks and Wi-Fi NOW are teaming up to promote the proliferation of 60 GHz radio as a universal wireless 'building block' for delivering extensive wireless broadband services, including network extensions with fixed wireless access and public Wi-Fi everywhere.
Affordable, license-free and highly adaptable 60 GHz radios are being deployed today for residential broadband services, smart cities, dockyards and railway tracks. They are also being used as fibre extensions by service providers to buildings or homes and as easy and fast connectivity to an extensive network of video cameras for campus security. Cambium Networks was the first vendor to incorporate and deploy Facebook Connectivity's Terragraph mesh technology into its 60 GHz architecture, and Terragraph continues to constitute an important feature, enabling the design of high-availability services.
Enjoying this story?
Leave your email here and we'll get you all the latest Wi-Fi news.
"We believe that we're only just scratching the surface of what we can accomplish with 60 GHz radio for ubiquitous residential broadband, enterprise use cases, industrial applications, Wi-Fi backhaul and much more. We're delighted to be partnering with Wi-Fi NOW to tell this story and to ensure that the global wireless community is aware of all the benefits of this remarkably flexible technology," says Antony Holmes, VP of mmWave Products at Cambium Networks.
Cambium Networks' 802.11ay-based architecture allows multigigabit-speed broadband to be delivered in either point-to-point or point-to-multipoint configurations at street level. With four channels available for each 2.16 GHz of spectrum, customers will see 3.6 Gbps. With channel bonding enabled, customers will see above and beyond 5.6 Gbps of data, the company says. Read here for more.
"We're excited to be supporting Cambium Networks in proliferating this great, low-cost and super-efficient unlicensed wireless technology. 60 GHz radio is an important part of the Wi-Fi ecosystem as backhaul for Wi-Fi but also in its own right as an unlicensed access technology capable of expanding internet access and driving down subscription costs. We believe 60 GHz is an essential building block for high-capacity wireless access everywhere," says Claus Hetting, Wi-Fi NOW CEO & Chairman.
Watch the presentation from Antony Holmes, VP of mmWave Products, Cambium Networks, at the virtual Wi-Fi World Congress Europe. Go to this link, register to view, and flip forward to select the fifth thumbnail. Enjoy.
/Claus.