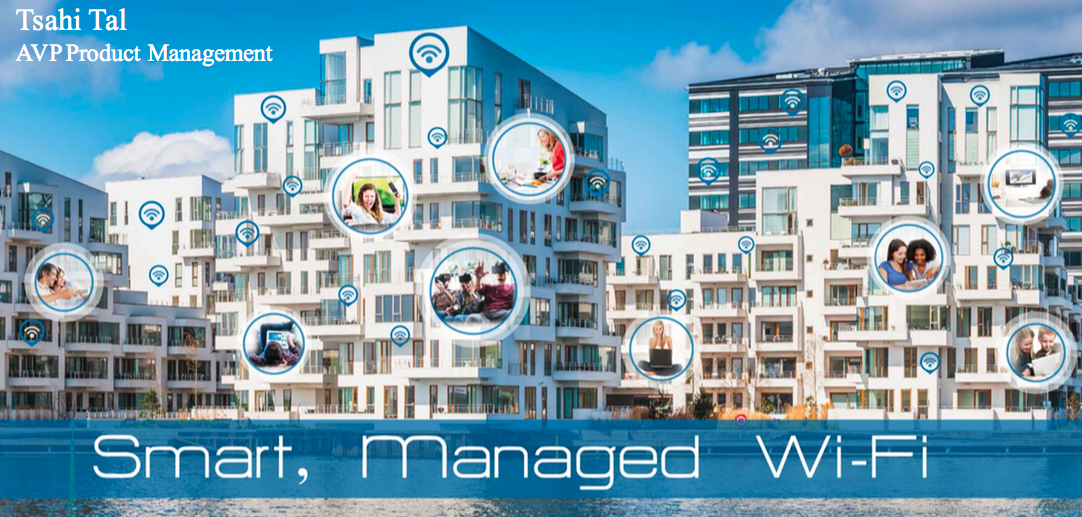 By Stephanie Bergeron Kinch, Wi-Fi NOW Staff Writer
Today's home Wi-Fi doesn't give the consumer what he or she wants. We can – and we must – do better, says Tsahi Tal of Celeno Communications. 
Tal is AVP of Product Management at Celeno Communications, an Israel-based provider of smart, managed Wi-Fi solutions, including SW-defined Wi-Fi chipsets and software solutions for SON, QoS management, and spectral intelligence. He spoke about ways to create an intelligent in-home Wi-Fi service fabric at the November 2017 version of Wi-Fi NOW APAC in Bangkok.
Getting ready for a surge in devices
Tal says that the growing complexity of the home environment is characterised by a surge in devices and a growing range of applications and services running simultaneously, straining Wi-Fi networks beyond their capabilities. The scale of an average in-home network has exploded from three connected devices in 2015 to eight this year. By 2020, that number is expected to double.
"Wi-Fi is today the de-facto wireless standard for broadband services. But we are facing the fact that with traditional Wi-Fi, we have both a very captive and very unhappy user. This is a disturbing fact that we need to be wary of," says Tsahi Tal.
How Wi-Fi can cope with in-home traffic surges
According to Tal, service providers play a critical role in improving Wi-Fi services. Celeno's view is that service providers should set four goals for delivering high-quality in-home Wi-Fi: Manageability, Reliability, Scalability, and Accountability.
"We already lack sufficient Wi-Fi spectrum, although there are activities underway in various parts of the world to free up additional spectrum for wireless access. Meanwhile, Wi-Fi services must be made more reliable and agile within the frequency bands that are available today," says Tal.
Expanding the in-home Wi-Fi toolbox
Tal points out several ways in which in-home Wi-Fi networks can utilise spectrum and deliver connectivity more effectively:
Multi-APs ('mesh') deliver enhanced capacity but the clusters need to be managed
SON (Self-Organizing Network) techniques are instrumental for managing spectrum in the home intelligently
Device Connectivity Optimisation applies optimal load balancing and today more than ever it's important that the solution works with all types of devices
Channel Selection: Selection should be dynamic, proactive, and apply true zero-wait DFS
Spectrum Monitoring: Today's Wi-Fi devices operate on one channel and are often unaware of what is happening on other channels. Monitoring the spectrum for longer periods of time allows for more reliable channel selection
Delivering on differentiated services
Tal says it is critically important to create equipment and networks that are ready for the complexities of in-home Wi-Fi of today while preparing for the near future. Currently, there are few mechanisms allowing services to be managed according to needs and priorities.
For example: HD, Ultra-HD, and regular video are all treated the same by most Wi-Fi network services despite intrinsically having very different capacity needs. "As of today, Wi-Fi is a contention-based technology. As soon as one of those devices captures the medium, all the others need to back off and keep quiet," says Tsahi Tal.
Don't forget legacy devices when 802.11ax arrives
Wi-Fi requirements are changing fast. And while the new 802.11ax standard is on track to introduce scheduling for multi-device management, 802.11ax is not expected to hit the markets until late 2019. By then, there will be more than 12 billion legacy devices (802.11ac/n) to deal with.
Tal says that the time to address the challenge is now: Service providers and anyone else in the home Wi-Fi space need to make sure that future 802.11ax access points can deliver the right services to legacy devices.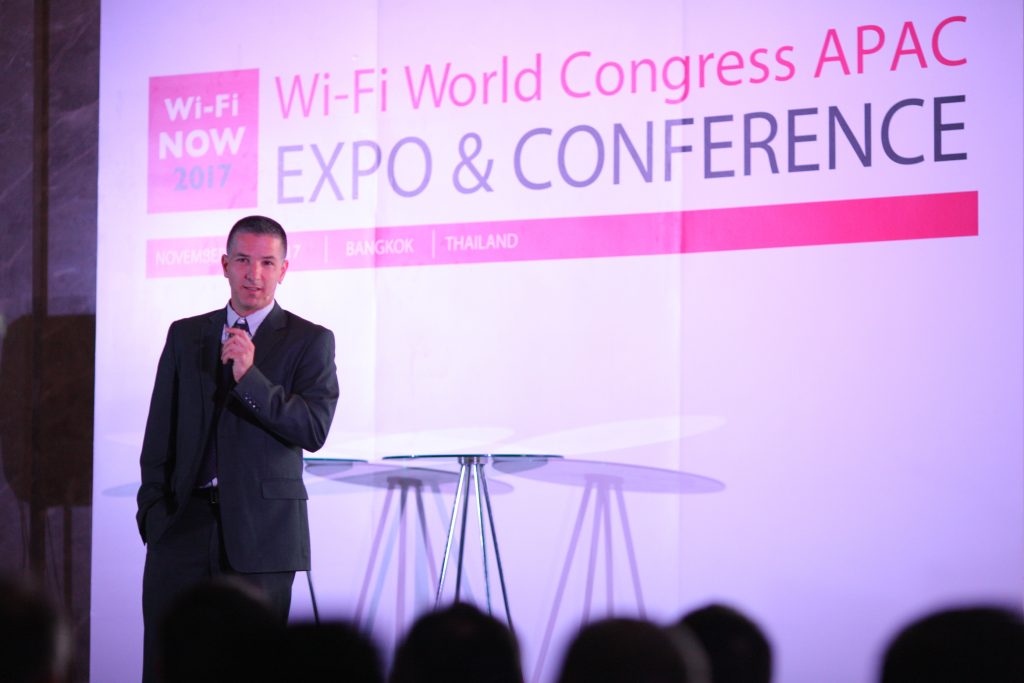 Above: Celeno's Tsahi Tal speaking at Wi-Fi NOW APAC in Bangkok, November 28, 2017.
Celeno works to maximise Wi-Fi's full potential. Their 802.11ac chip portfolio and ground-breaking technologies are designed to work excel in real life, dense network scenarios, delivering the level of management, performance, speed, coverage, reliability and superlative user experience expected by Wi-Fi users for the most demanding use cases combining 4K video streaming, data, home-spots etc.
/Stephanie