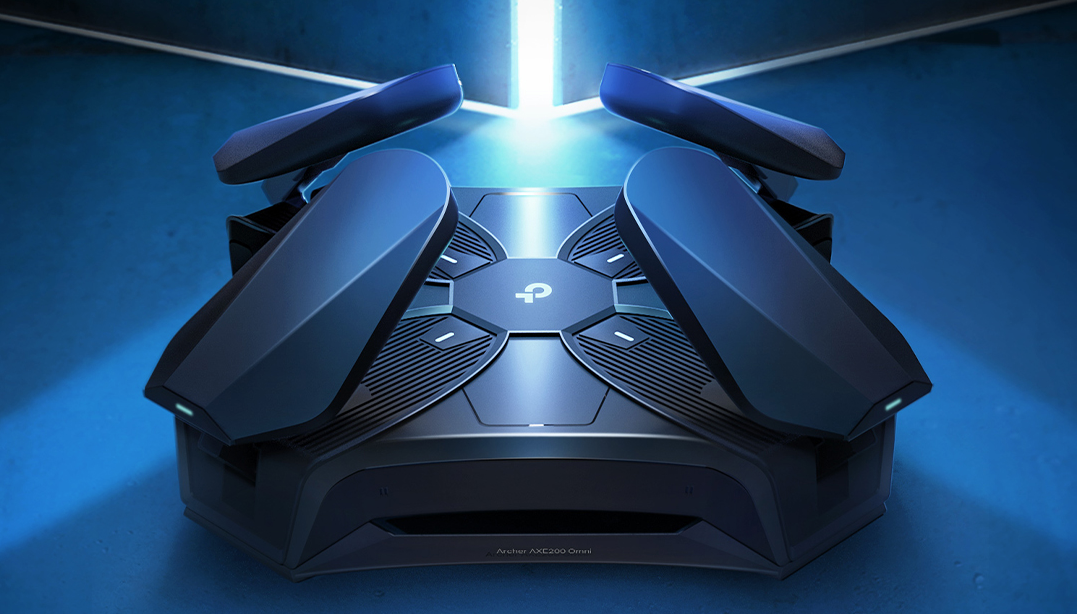 By Claus Hetting, Wi-Fi NOW CEO & Chairman
At CES this week TP-Link is releasing a raft of new Wi-Fi products – and at least one is sure to raise a few eyebrows: The Archer AXE200 Omni Wi-Fi 6E gaming-style router with mechanically rotating robot-like antennas. Add to the list the super high speed quad-band Archer AXE300 Wi-Fi 6E router, a couple of new Deco Wi-Fi 6E mesh systems, the innovative Deco X50 outdoor router, and much more. TP-Link is still the world's by far largest vendor of Wi-Fi equipment by volume – and now also one of the most innovative.
What might be the one thing you remember – in terms of Wi-Fi products – from this year's CES? Well – in terms of pure unadulterated gadgetry the hands-down winner has to be the Archer AXE200 Omni Wi-Fi 6E tri-band router from TP-Link. The AXE200 is the world's first Wi-Fi router with mechanically moving (rotating and folding) antennas that optimises the direction of Wi-Fi signals.
Ok so we've lifted a few stills off the AXE200 page and included them here but go to this link now – because you've simply gotta see this thing in action to believe it. The four robotic antenna arms flip open, twist, and turn to form various configurations to support the direction of your device (the app's 'Enhance' button will optimise antenna direction for your device automatically) either manually or automatically. In the 'vertical' configuration the signal will be optimised for penetrating floors and ceilings, TP-Link says. You can access all the details on the new Archer AXE200 here.

It is generally true – as cynics might say – that for turning your router 90 degrees to one side or the other you shouldn't really need robotic antennas. You should really just turn the router. But saying that also kind of misses the point of creating a deliberately gimmicky device. I'm sure we will soon enough find out what kinds of measurable performance enhancements (if any) will result from such robotic antennas once the Wi-Fi testing gurus get this thing into the lab (TP-Link hasn't quoted any performance figures of that kind – or at least not yet).
In the end there might be good reasons why no enterprise nor consumer Wi-Fi vendor has ever built anything with mechanically movable antennas. On the other hand the AXE200 could be a stroke of genius – we will have to wait and see. That said huge kudos to TP-Link for making something as static and – for the most part – dull as a Wi-Fi router fun and exciting in a brand new way. In terms of raw connectivity performance the AXE200 is no slouch and delivers up to 11 Gbps of peak speed including support for Wi-Fi 6E and even supports Wi-Fi EasyMesh™ for coverage extensions, TP-Link says.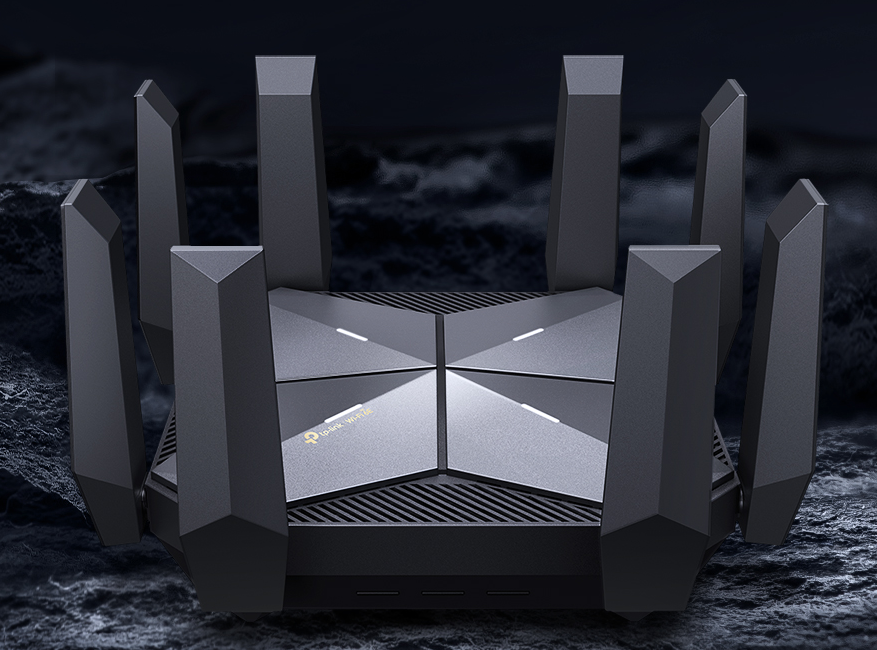 And the AXE200 is only the top of the lineup of releases from TP-Link at this year's CES. TP-Link's spider-like Archer AXE300 (also called AXE16000 and no, we still haven't worked out why TP-Link routers need to have more than one name) is the company's first quad-band router supporting two bands of 5 GHz, one band of 6 GHz, and one 2.4 GHz band. The unit tops out at 16 Gbps peak data rate – a crazy impressive speed you're unlikely to need for the next many years. The Wi-Fi 6E-capable unit delivers sixteen spatial streams of Wi-Fi and supports 160 MHz channels and 1024QAM modulation.
Both the Archer AXE200 and AXE300 routers are powered by Broadcom Wi-Fi 6E chipsets.
TP-Link also released a new flagship 11 Gbps tri-band Wi-Fi 6E-capable mesh system called Deco XE200 as well as the more compact and more affordable but similar Deco XE75 mesh system, which delivers up to 5.4 Gbps to up to 200 devices, TP-Link says.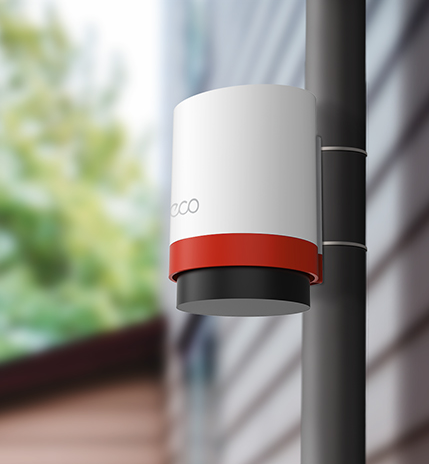 What is truly innovative and deserves honourable mention is the way TP-Link has extended its Deco family (Wi-Fi 6 only) to include an PoE-capable outdoor unit (Deco X50-Outdoor) and even a unit supporting powerline backhaul technology (Deco PX50).
This means that you can extend your Deco home mesh Wi-Fi system to cover your backyard or porch. And if you have no chance of getting the signal through a brick wall or similar you can try backhauling via the powerline network in your home. Deco Wi-Fi mesh models are also available with 4G or 5G backhaul. Altogether it is hard to find a more comprehensive – and surprisingly innovative – portfolio of Wi-Fi 6 and Wi-Fi 6E router solutions than TP-Link's new lineup. Browse all of TP-Link's new Wi-Fi solutions released at CES 2022 here.
/Claus.