By Claus Hetting, Wi-Fi NOW CEO & Chairman
The latest release of  Cisco's 'AI-enhanced Radio Resource Management' feature for enterprise Wi-Fi is estimated to deliver ten times more efficient network operations compared to its non-AI predecessor. The system runs on Cisco DNA Center* and uses the Cisco AI Analytics Cloud to get smarter every day: It 'learns' to tune and optimise Wi-Fi networks based on data from what is probably the world's largest installed base of Wi-Fi APs. 
Optimizing enterprise Wi-Fi networks for performance is the often long-winded and largely manual work of highly skilled – and usually scarce – Wi-Fi technicians. Now Cisco says that the latest version of their AI-based radio resource management solution does away with a raft of manual troubleshooting and configuration tasks. The system boosts operational efficiency by up to ten times, Cisco says.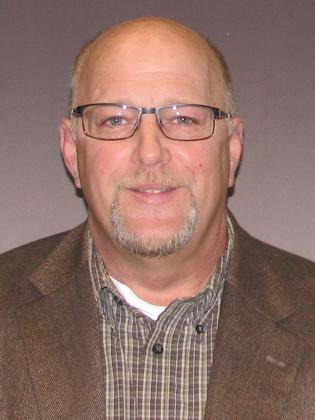 "Traditional RRM will reconfigure and adjust the network at set intervals based on just the previous 10 minutes of data and normally requires technicians to spend some hours observing the system and collecting data to configure it in the first place. Our new AI Enhanced RRM now optimises channel selection, channel widths, power settings, and more, all based on continuously recorded data, and the AI learning processes," says Jim Florwick, Technical Leader, Technical Marketing Engineer, at Cisco.
Jim Florwick says AI-Enhanced RRM continuous data collection approach eliminates the gathering of data – meaning collecting and parsing files over some time – evaluates options and even makes configuration change suggestions. This saves a lot of time, he says.
AI-Enhanced RRM 'converges' the network to its optimised settings often within a handful of adjustment cycles in the course of a few hours, even for large and complex networks with hundreds of APs supporting thousands of devices. After that smaller configuration adjustments can be set only to occur during off hours. This cuts network administrator workloads from a days to hours and produces near perfectly tuned Wi-Fi performance, Jim Florwick explains.
"At our Cisco Impact Event in August this year we deployed AI-Enhanced RRM at the Mandalay Bay Convention Center in Las Vegas.  The system optimised the Wi-Fi network of nearly 1600 APs to a 98% health metric in six adjustment cycles over three hours. The following adjustments were minor," Jim Florwick says. The graphic below shows how the changes occurred over time and how the system responded to the arrival of nearly 14,000 users on the network.

The AI RRM platform itself is highly visual and in addition to presenting and allowing drill-down into AI-driven network changes as they occur, the system offers actionable insights for example suggestion changes to chosen channel widths or selection of busy hour. "We sometimes see insights from the system that seem counter-intuitive but they're always spot on when you think about it," he says.
One of the inherent benefits of Cisco AI is that the system 'learns' by extracting and analysing data from the world's largest installed base of enterprise Wi-Fi APs. The availability of huge amounts of RRM-related data from millions of access points contributes strongly to the accuracy of the settings. In this way the system in essence aggregates the optimisation 'experiences' of thousands of other networks and applies them intelligently for best possible performance, Cisco says.
The latest version of the Cisco AI-Enhanced RRM for Wi-Fi networks was released together with the Cisco DNA network management system version 2.3.3.2 in August of this year. The solution is part of a wider Cisco strategy for more expansive use of AI to optimise network quality hence allowing network owners to extract more value from network investments. All the while AI-managed networks are instrumental for cutting down on operational costs, Cisco says.
/Claus.
*Cisco DNA Center is Cisco's network controller and management dashboard for secure access to networks and applications.