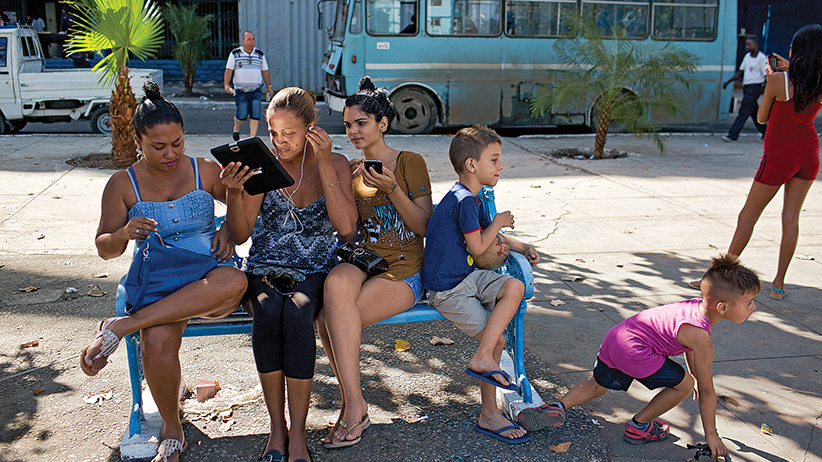 By Claus Hetting, Wi-Fi NOW CEO & Chairman
Reuters and other news agencies reported yesterday that the Cuban government will legalise the use of private Wi-Fi networks by end July this year. The decision is likely to boost the availability of reasonably priced Internet access across the island and may even lead to the first privately owned Internet cafes.
Cuba is well known for its exceedingly scarce and expensive Internet connectivity services but this could change already by end of July this year. The Cuban Ministry of Communication announced yesterday that it intends to legalise private Wi-Fi networks and at the same time allow for the import of Wi-Fi networking equipment, reports Reuters.
The new rules will legalise a large number of existing ad-hoc private Wi-Fi networks built with smuggled-in Wi-Fi routers – as long as private Cuban citizens don't charge for the Wi-Fi services. That privilege is still the domain of Cuba's only telco, the state-owned ETECSA.
Enjoying this story?
Leave your email here and we'll get you all the latest Wi-Fi news.
Cubans will need to apply for a license to operate private Wi-Fi unless the service is offered only within the confines of private homes, reports Deutsche Welle. Deutsche Welle also speculates that the new rules could eventually lead to the introduction of privately owned Internet cafes.
The liberalisation of Wi-Fi is the latest move in a string of progressive new Cuban telecommunications policies introduced in recent years. The relaxing of one of the world's most restrictive Internet regulatory regimes arguably began when President Barack Obama visited the island nation in 2016 and proposed a number of cooperative projects aimed at improving Internet access in Cuba.
Late last year Cubans were introduced to 3G mobile Internet services for the first time. In March of this year Google announced the signing of an MoU with state telco ETECSA that should lead to cost-free Internet traffic peering between the parties and hence better connectivity on the island.
/Claus.