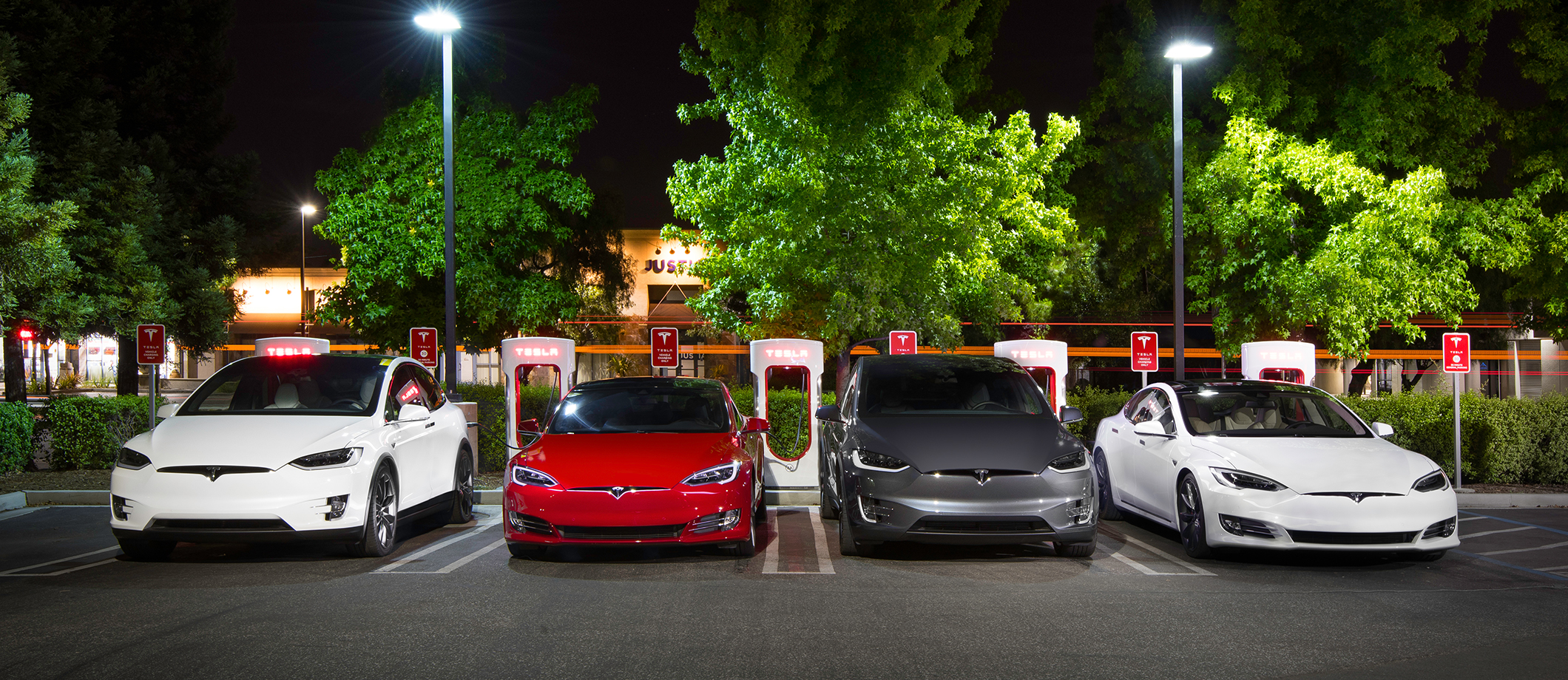 By Claus Hetting, Wi-Fi NOW CEO & Chairman
Billionaire industrialist (and eccentric genius) Elon Musk tweeted last week that all Tesla Supercharger stations will be equipped with free Wi-Fi 'over time'. This also means that Tesla owners at some point will be enjoying video entertainment over free Wi-Fi at some 1,400+ global Supercharger locations.
Tired of sipping your Starbucks and staring blankly into space while your Model S is charging? Tesla CEO Elon Musk now has good news for all leather-upholstery-reclining carbon-conscious commuters: He says Tesla intends to make in-car video streaming available when connected to Wi-Fi. He also tweeted that he intends to make Tesla free Wi-Fi available at all Supercharger stations 'over time'.
If Musk's statement holds true then Tesla will soon be rolling out Wi-Fi to some 1,400 Supercharger locations worldwide. According to Wikipedia the number of Supercharger locations as of January 2019 was 1,422, which makes Tesla free Wi-Fi a fairly substantial project by Wi-Fi standards. The total number of Supercharger stalls is in excess of 12,000, Wikipedia says. No word yet on who will be able to access Tesla's free Wi-Fi but we're guessing it will be restricted to Tesla owners.
Tesla cars are equipped with 4G modems and not least gigantic centrally mounted portrait-orientation screens that look pretty ideal for watching videos. But because watching videos while driving is obviously not a great idea – and probably also because videos would consume vast amounts of 4G data – Tesla has until now disallowed in-car video playback.
Enjoying this story?
Leave your email here and we'll get you all the latest Wi-Fi news.
This will now change once the Tesla Wi-Fi network is in place. Knowing Musk's extreme focus on engineering we're guessing that he will conjure up a slick way of incorporating Wi-Fi access points (and not least high-performance antennas) into the elegantly designed Supercharger station casing – or come up with some other ingenious Wi-Fi deployment scheme.
Tesla cars are already equipped with Wi-Fi radios and – according to this source – connecting your Tesla to Wi-Fi (for example when parked at home) is required if you want to receive any major software update such as GPS maps & Tesla operating software, etc.
It will enable video when parked & connected to WiFi. All Tesla Superchargers will have free WiFi over time.

— Elon Musk (@elonmusk) April 7, 2019
/Claus.