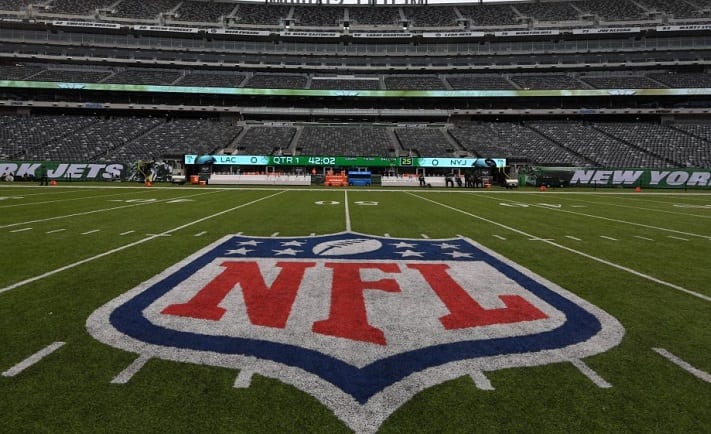 By Claus Hetting, Wi-Fi NOW CEO & Chairman
Extreme Networks launched their Wi-Fi 6 platform last week – one of the most comprehensive to hit the markets yet. But perhaps more importantly: The company says Wi-Fi 6-based services will be available at NFL stadiums this summer and that the demand for Wi-Fi 6 solutions is palpable across many market segments. 
'Game day is every day,' says Extreme Networks – and they're right: The need for high-density Wi-Fi is becoming imperative not just in household-name stadiums across the US but everywhere, as the number of Wi-Fi-connected devices per square foot keeps rising.
So does a company like Extreme Networks – whose claim-to-fame is providing Wi-Fi connectivity or analytics at 28 NFL stadiums across the US – hold a natural technology (and experience) advantage over competitors as we enter the age of Wi-Fi 6?
Wi-Fi 6: Four times the capacity
Perhaps. What we do know is that Extreme this week launched their Wi-Fi 6 platform with six new ExtremeMobility APs including indoor, outdoor, and a couple designed for overhead and under-seat mounting in stadiums, the press release says. The company has also devised an admirably simple metric for describing what Wi-Fi 6 will do for your Wi-Fi service: Four times the capacity.
Mike Leibovitz, Senior Director of Product Management at Extreme Networks, calls the platform an "ultra-high-performance access layer portfolio" in part because the product announcement includes new multirate Gigabit switches. But here is what will likely get Wi-Fi folks properly excited: We can expect the first NFL stadium to be equipped with Wi-Fi 6 this summer, says Mike Leibovitz.
This is the first time a major Wi-Fi vendor has released detailed information on when and where Wi-Fi 6 services can be expected to go live. And Extreme's stadium Wi-Fi 6 timeline is very much aligned with market expectations in relation to the release of Wi-Fi 6-capable smartphones and other devices.
Wi-Fi 6 demand from multiple market segments
Perhaps even more significantly: If Wi-Fi vendors were ever worried about lackluster demand for Wi-Fi 6 they can now breathe a sigh of relief. Mike Leibovitz says not only stadiums – which have always been the obvious use case –  but many enterprise segments are asking for Wi-Fi 6 already now.
"We're booking orders for Wi-Fi 6 APs right now from all verticals. In fact, most of our clients believe that buying previous generation Wi-Fi [meaning Wi-Fi 5] at this point would be less than optimal," says Mike Leibovitz. For Extreme the most important verticals are retail, education, and healthcare with government and manufacturing growing in importance, he says.
One thing is beyond doubt: Extreme has perhaps the best opportunity of all vendors to validate Wi-Fi 6 performance under – well – extreme stadium conditions. Tuning Wi-Fi 6 and learning from extreme service scenarios (using for example AI)  may turn out to be of paramount importance in the race towards enterprise Wi-Fi 6 market share.
/Claus.
For more about stadium Wi-Fi read how Texas A&M and AmpThink are monetizing Wi-Fi at the fourth-largest football stadium in the US here.