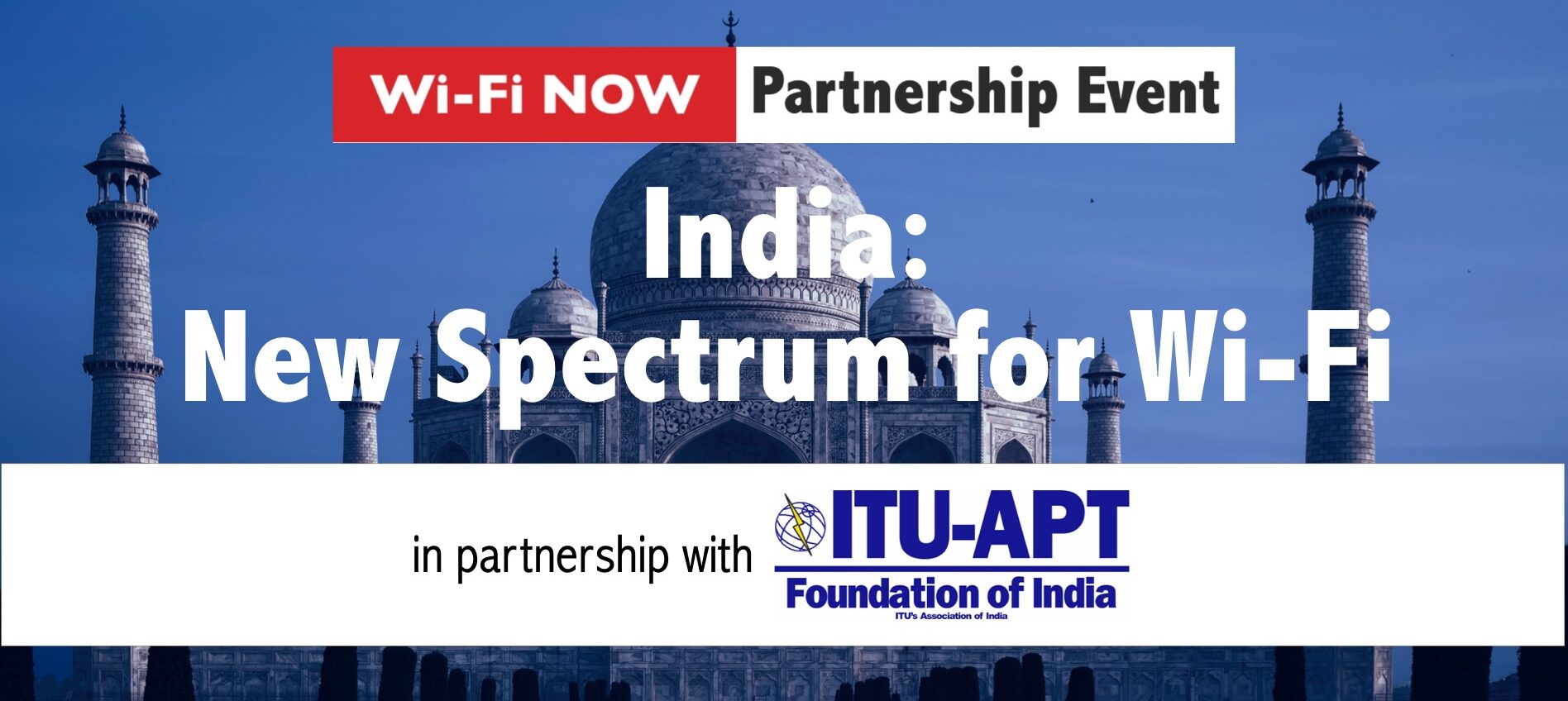 By Claus Hetting, Wi-Fi NOW CEO & Chairman
Will India release the full 6 GHz spectrum to Wi-Fi – and what will be the requirements for making the decision? On February 2 we're honoured to be teaming up with India's foremost telecoms industry organisation – ITU-APT – to deliver the seminal event diving into the challenges and opportunities relating to 6 GHz Wi-Fi in India.
Wi-Fi in the 6 GHz band is promising to be a massive leap forward in connectivity for everyone, everywhere – delivering low-cost connectivity to consumers as well as businesses big and small. The advent of 6 GHz Wi-Fi is certain to deliver huge positive socio-economic impact across the world for at least a decade, probably two, and a many countries across the world have already released the full 1.2 GHz of Wi-Fi 6E spectrum. India has yet to make a regulatory decision on delicensing the 6 GHz band.
What are the opportunities and challenges facing India regulators on the topic of delicensing the 6 GHz band? What are the benefits to Indian consumers and businesses? We will be diving into all the questions with the help up both Indian and international experts in spectrum regulation and Wi-Fi technology on Wednesday, February 2, at 7:00 am CET together with our partners, ITU-APT. To learn more about the event and register for viewing go to ITU-APT's website here. More information including detailed program and participants will be announced shortly.
/Claus.