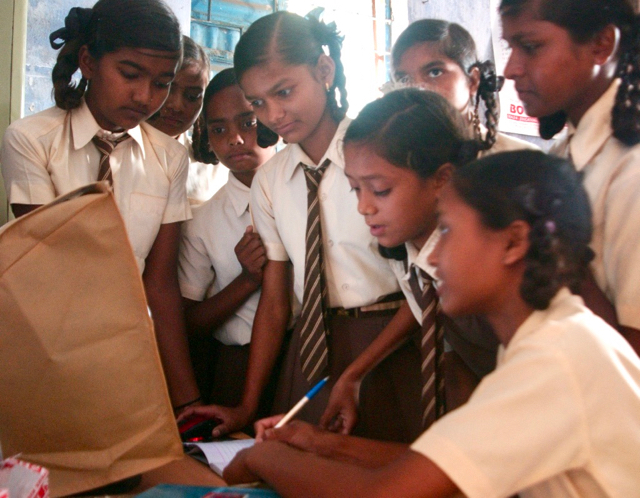 By Stephanie Kinch, Wi-Fi NOW Staff  Writer
In a small village in Eastern India, school children are Googling each other's religions. Half of the students are Hindu, and half are Muslim. Through the internet, they are able to learn some objective truths about their classmates' religions.
This opportunity wasn't available to these children until recently when a project sponsored by The Ford Foundation set up the Internet in the village. Thanks to many projects like this one, people in the most remote areas of India now have access to the Internet thanks to Wi-Fi technology.
Reaching the unreachable
The school network was set up by AirJaldi, an ISP that provides low-cost broadband connectivity to rural areas via Wi-Fi. With 230,000 consumers, AirJaldi has 11 networks in seven Indian states and a combined wireless coverage area of 24,000km2.
India is a huge market for ISPs, with 422.2 million official internet subscribers. But until recently, those users were huddled in and around the major cities. Rural areas were just unreachable. But the tides are changing and big players like Google, Facebook, and Ford are investing in rural connectivity. AirJaldi Founder Jim Forster said the result of new rural coverage is "profound".
"Previously one had to move to a city to do any number of things. Cities are large and crowded for a reason: they had better services than the rural areas," he says.  "But now people and businesses in AirJaldi districts can have the same ICT services (phones, computers, and the Internet) as those in the cities."
Another organization working to get internet access to rural India is telecom regulator TRAI. Recently, TRAI announced a pilot program for start-ups to help build a country-wide network of Wi-Fi hotspots through public data offices. The backbone of this network is an open architecture-based WiFi Access Network Interface (WANI). The network is designed to provide a low-cost option to customers who are now relying on costly mobile data.
Wi-Fi Real Estate
Forster says that the primary challenge in getting internet access to rural areas is the lack of broadband access. That's where Wi-Fi comes in.
In markets like the United States and Europe, Wi-Fi is an access point. But in India, it's also used to make microwave-style backbone networks, which is important because, in many parts of India, there isn't much of a broadband structure on the ground.
Strategically-based Wi-Fi hotspots on hills and areas of high elevation act as relay networks to get signals from the existing broadband to remote villages and other regions in need of internet connections.
Read more about AirJaldi here.
/Stephanie.