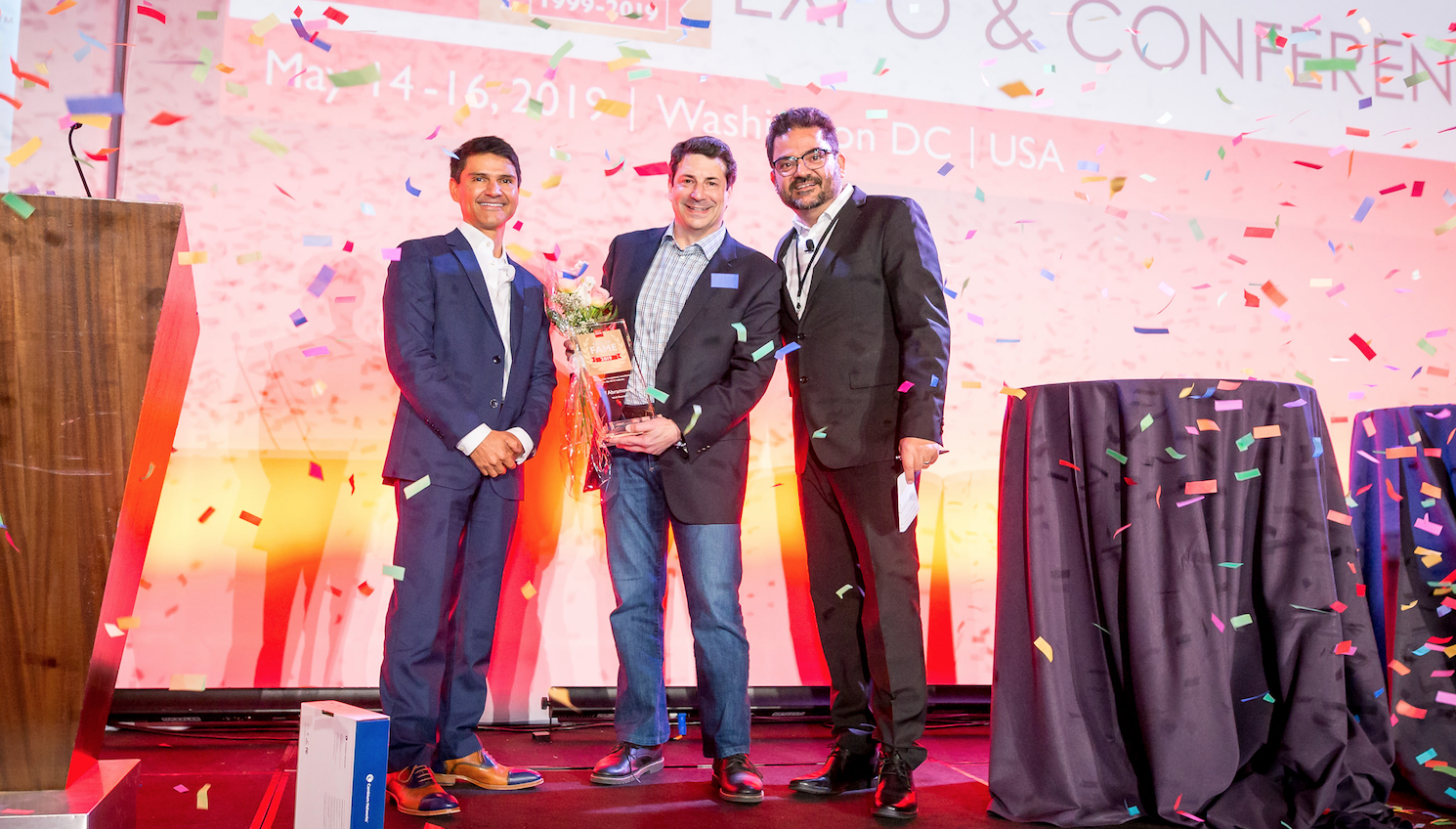 Above: New Hall of Fame inductee Jeff Abramowitz (middle) with President & CEO of Wi-Fi Alliance Edgar Figueroa (left) and Wi-Fi NOW CEO Claus Hetting (right)
By Claus Hetting, Wi-Fi NOW CEO & Chairman
Last week founding fathers of Wi-Fi Jeff Abramowitz and Cees Links were inducted into the Wi-Fi NOW Hall of Fame. The ceremony was performed during the Wi-Fi NOW USA 'Celebrating 20 Years of Wi-Fi' conference and expo held in Washington DC on May 14-16. Big congratulations to both!
We're delighted to announce that our two new Wi-Fi NOW Hall of Fame inductees for 2019 are Jeff Abramowitz and Cees Links. These two remarkable gentlemen were both deeply involved in laying the foundation for what is today the Wi-Fi industry – and we're honoured that both Jeff and Cees were on hand at Wi-Fi NOW USA in Washington DC last week to receive the awards.
Enjoying this story?
Leave your email here and we'll get you all the latest Wi-Fi news.
Jeff Abramowitz is the co-founder of the Wi-Fi Alliance and one of 42 authors of the first IEEE 802.11 specification. He has since worked for four major Wi-Fi vendors – including Broadcom – and four Wi-Fi startups and is still going strong as an advisor to Wi-Fi companies.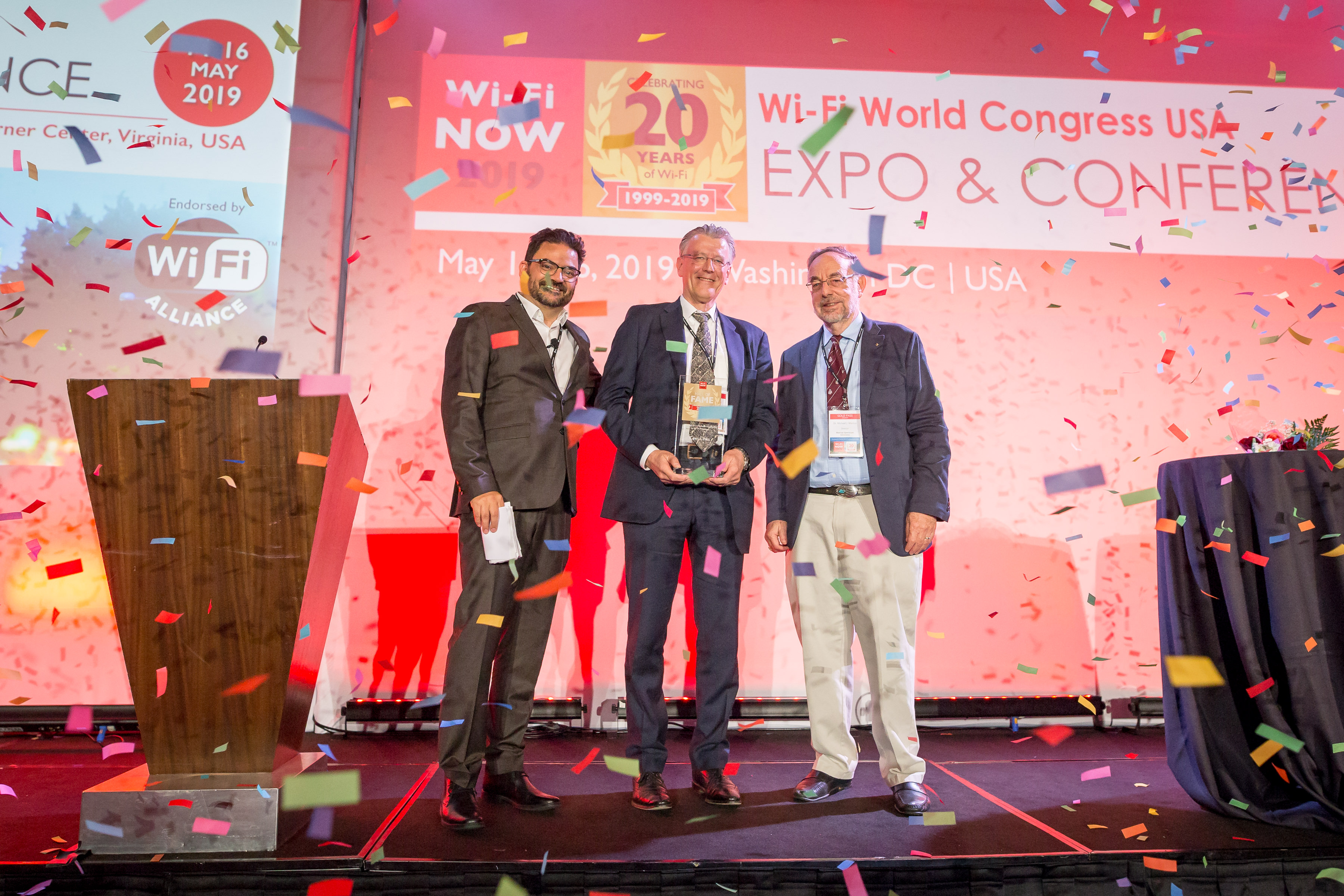 Above: New Wi-Fi NOW Hall of Fame member Cees Links (middle) with Dr Michael Marcus (right) and CEO of Wi-Fi NOW, Claus Hetting (left)
Cees Links began his career at NCR Computers where he developed WaveLAN – the world's first wireless local area network (LAN) product in 1990. He continued his work for different companies and in 1999 closed a milestone deal with Apple that was the start of making wireless LANs a standard feature in notebook computers. Cees' 1998 encounter with Apple's Steve Jobs made Wi-Fi history and is chronicled here. For the official press release from Qorvo read more here.
Our two new Hall of Fame members will be permanently represented on our Wi-Fi NOW Hall of Fame website and will be voting on future Hall of Fame inductees.
/Claus.