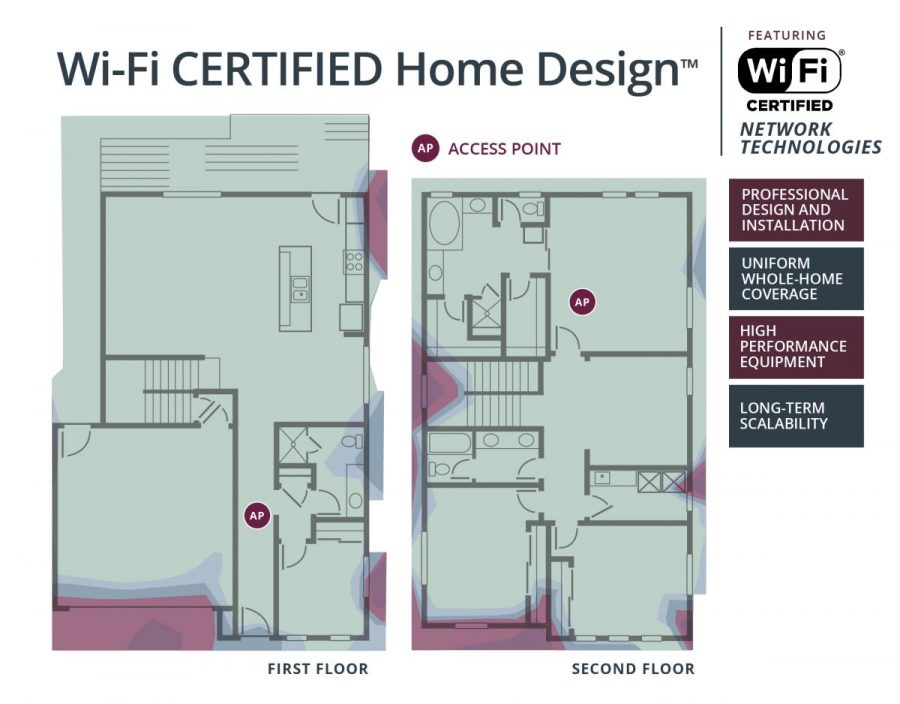 By Claus Hetting, Wi-Fi NOW CEO & Chairman
Plenty of households across America and the world are still struggling to get Wi-Fi quality right in every room in the house. Now Lennar Homes and the Wi-Fi Alliance are rethinking home Wi-Fi from first principles: Why not design and certify new homes for great Wi-Fi from the get go? It's happening now.
And that's exactly what the Wi-Fi Alliance decided to do in June of last year. Today, Lennar Homes – one of the largest builders of new homes in the USA – is already offering Wi-Fi certified homes including this new batch of high-end, resort-style villas in Royal Palm Beach, Florida.
The idea is first of all to avoid  coverage dead spots around the house and outside areas. This is done by applying enterprise-grade design practices to home Wi-Fi designs, the Wi-Fi Alliance says. More than this, Lennar is using great Wi-Fi coverage in newly built homes to power a host of smart home devices, including anything compatible with the Amazon Alexa and Samsung's SmartThings platforms.
In practice, this means you can equip your new home with smart home devices to your heart's content. Lennar is working with Wi-Fi technology leader Ruckus Wireless to get the Wi-Fi technology and design right. And they're working with Amazon Home Services for delivery and installation.
And there's plenty of reasons to prepare your home for the onslaught of huge Wi-Fi demand. According to Broadcom, an average home for a family of four will need connectivity for up to a whopping 50 Wi-Fi devices by 2022.
The exact number of Wi-Fi certified homes built by Lennar has not been released but likely reaches into the tens of thousands across the US. For more about the Wi-Fi Alliance's Wi-Fi CERTIFIED Home Design certification program click here.
/Claus.