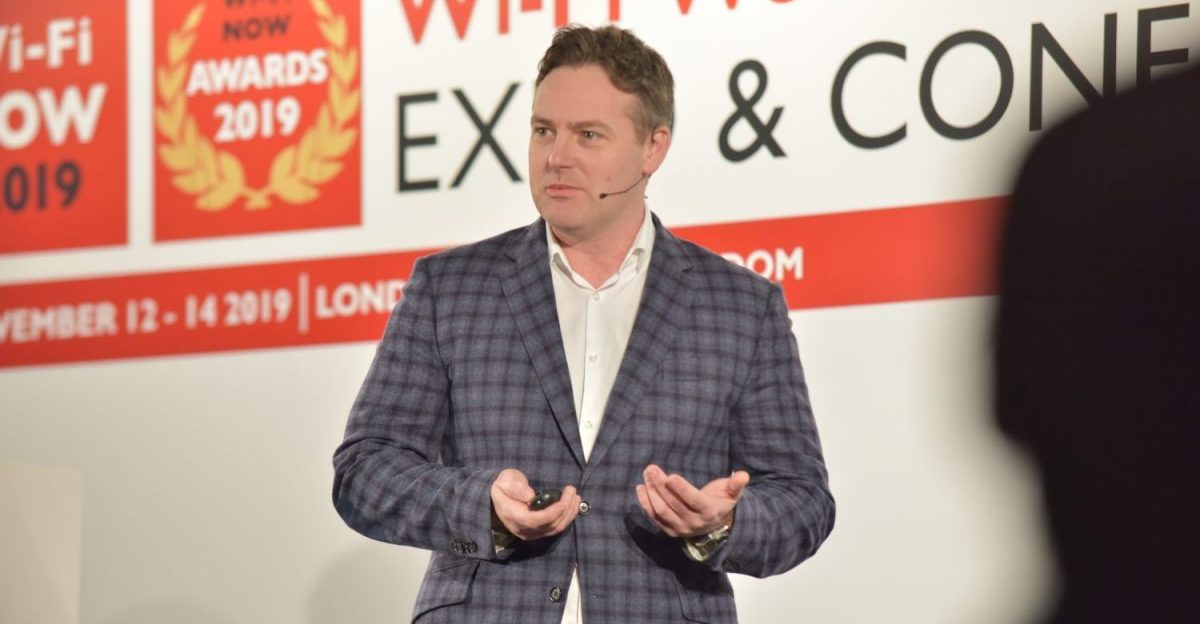 By Claus Hetting, Wi-Fi NOW CEO & Chairman
"Wi-Fi is oxygen to our subscribers," said Gavin Sheldon, Global VP of Connectivity at Liberty Global, at Wi-Fi NOW International in London. He also said that although Liberty Global subscribers are "breathing faster" they need to "breathe cleaner, everywhere, and safer" as they continue to consume more data over Wi-Fi.
Wi-Fi is today so essential to people's personal and professional lives that it can be compared to the oxygen we breathe. This was the key message delivered by Liberty Global's VP of Connectivity Gavin Sheldon at this year's Wi-Fi NOW conference in London UK on November 12.
As of today Liberty Global delivers and average broadband speed per customer of more than 260 Mbps (for comparison the UK average is around 54 Mbps) with data volumes growing 12% per six months and the number of APs (antennas) in the field expected to roughly double in the next five years reaching a total of 98 million units across all operations, Gavin Sheldon said. Average number of Wi-Fi devices per Liberty Global subscriber is 11. The UK average in this case is 6.
But as subscribers start breathing faster, they also need to breath cleaner, Gavin Sheldon said. To that end Liberty Global has contracted home Wi-Fi optimisation leader Plume and the results are already clear: An average of more than 400,000 channel changes a day to reduce interference – including a 16% increase in the usage of 5 GHz channels – have has hiked the 'good Wi-Fi' perception among users to 92% and also boosted the Net Promoter Score (NPS), he said.
"But even that is not enough – customers also expect to breathe everywhere," Gavin Sheldon said. Across all of Liberty Global's seven broadband operations, 30% of subscribers use range extenders, and that number is expected to climb dramatically in short order. Today, Liberty Global offers extenders based on powerline communication technology as well as Plume's tri-band meshed 'Pods' to deliver the right home coverage, Gavin Sheldon said.
Meanwhile, Liberty Global continues to expand its out-of-home Wi-Fi footprint, which within Europe now tallies close to 10 million hotspots. An average Liberty Global subscriber consumes 66 hours of out-of-home Wi-Fi per month, Gavin Sheldon said. He also said that a critical component of Liberty Global's Wi-Fi services is the ability for subscribers to transparently manage usage in the home, filter content, and consume secure Wi-Fi – in other words: The ability to 'breathe safely.'
/Claus.