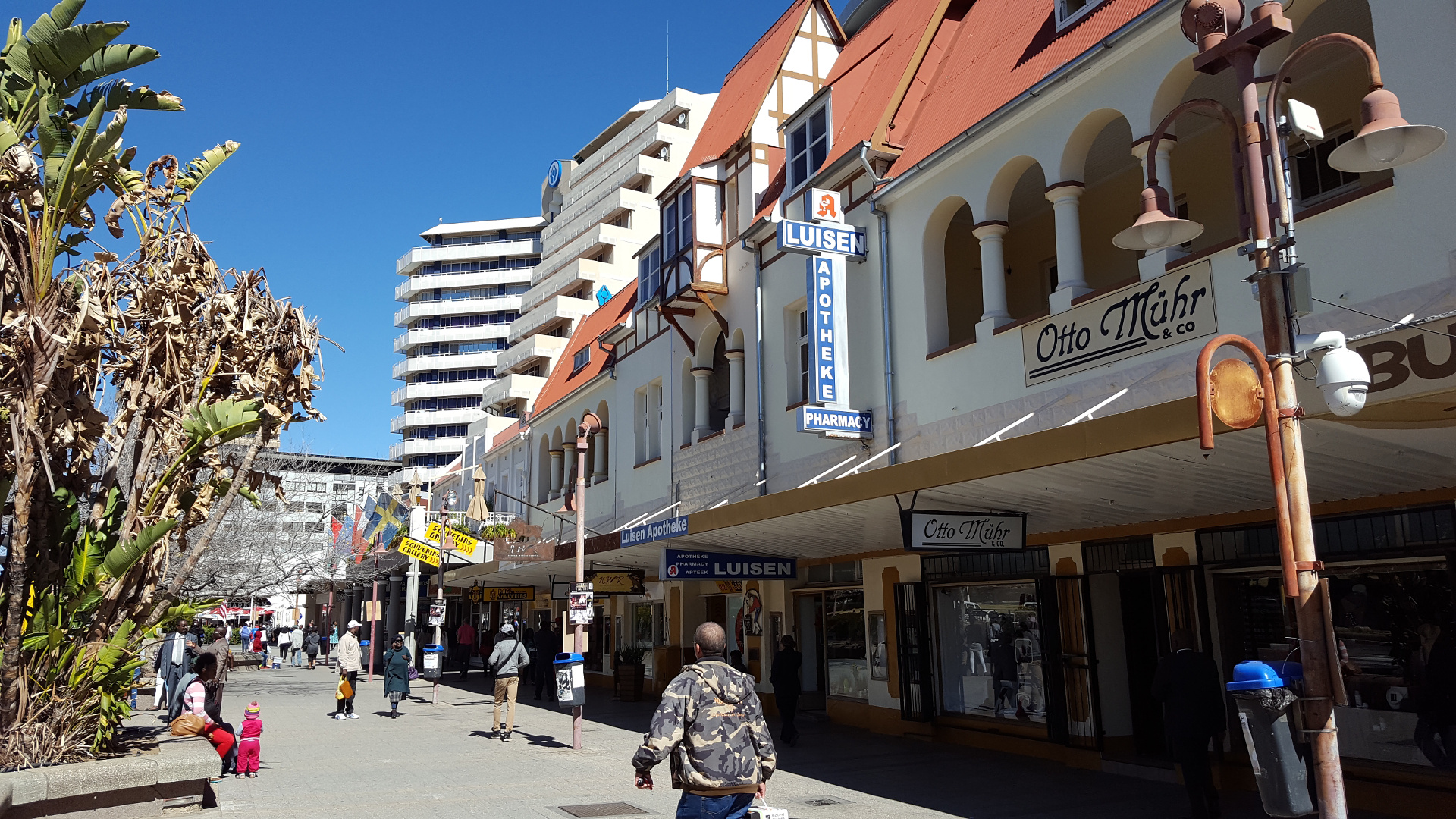 Above: Independence Avenue in Windhoek, Namibia
By Martynas Tovarovas, Wi-Fi NOW Staff Writer
Internet access via mobile broadband is exceedingly expensive for many Africans – we've reported on the issue here. Now an ambitious entrepreneur in the south-western African country of Namibia is taking matters into his own hands with a plan to deploy nationwide Wi-Fi-based Internet access. 
A public access Wi-Fi pilot project in Namibia's capital Windhoek is proving successful, increasing the likelihood that Namibians may soon be accessing the Internet for free or at rock-bottom prices. Demshi Investment Holdings is in the process of deploying fast and affordable Wi-Fi access all over the country, starting with the capital and expanding into smaller cities and towns.
The plan is to fully cover Windhoek by the end of 2019 followed by coastal towns Walvis Bay and Swakopmund in 2020. Finally, the cities of Oshakti and Ondangwa will get Wi-Fi services in the beginning of 2021. Covering the rest of the country will be highly dependent on the project's financial standing and the prospective success of public Wi-Fi in the previously mentioned cities, says Werner Shilunga, owner and Managing Director of Demshi Investment Holdings.
"We are currently looking for various technology partners to come onboard for this exciting project and to help make Demshi's goal of access to affordable, reliable, and fast Internet to all Namibians a reality," says Werner Shilunga.
Free Wi-Fi experiment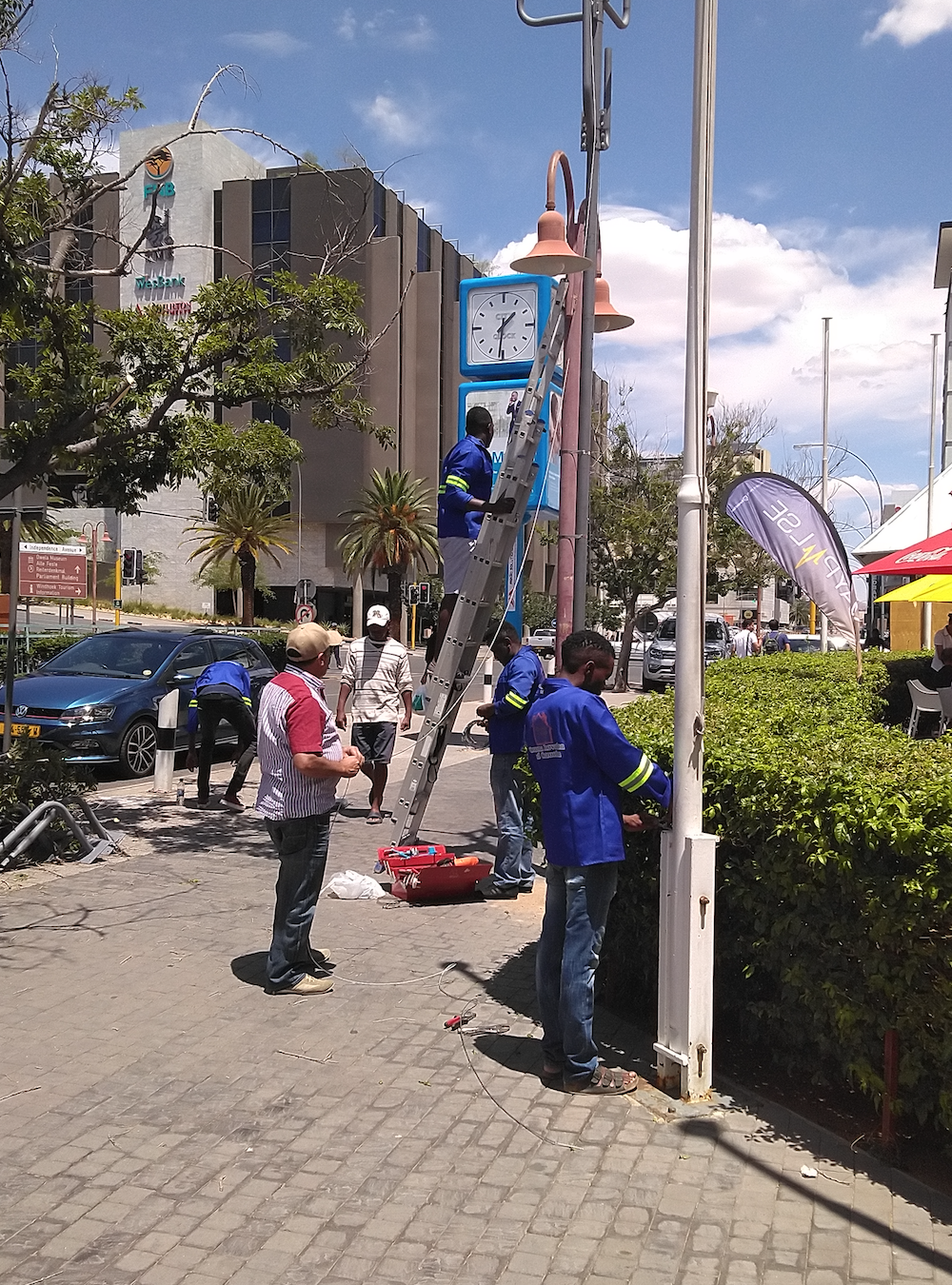 Residents of Windhoek have been enjoying free Wi-Fi on Independence Avenue since the beginning of November 2018. The network stretches up to 1.5 kilometres along the road and covers parks, malls, government buildings, restaurants, and cafes on its route. All of 2.2 Mbps of free Wi-Fi will be available until the end of January 2019 when the pilot project ends.
"People were excited to hear that there was to be free Wi-Fi along Independence Avenue, which is one of the busiest streets in Windhoek. Due to high current data prices and the poor quality of Internet services, the free Wi-Fi comes as a relief for hundreds of people frequenting Independence Avenue, hence the excitement when we began installing Wi-Fi in the street," says Werner Shilunga.
The company has contracted local experts Tel-Com System Namibia for the WiFi network rollout. The technology and equipment providers for the pilot project are Hong Kong-based Altai Technologies (for the access points) and Sweden-based Repeatit (for point-to-point backhaul radios).
Not a free service
Demshi Investment Holdings has yet to turn a profit from the project. They intend first to demonstrate their ability to provide quality Wi-Fi for free. Once the project is over the company intends to introduce commercial services by selling Wi-Fi access vouchers.
The company says it intends to cater to a variety of needs  by offering a suite of affordable data plans – from smaller daily or weekly bundles to monthly or yearly deals that offer unlimited access. Certain locations – such as parks or buses – will however continue to serve up free Wi-Fi services.
/Martynas.