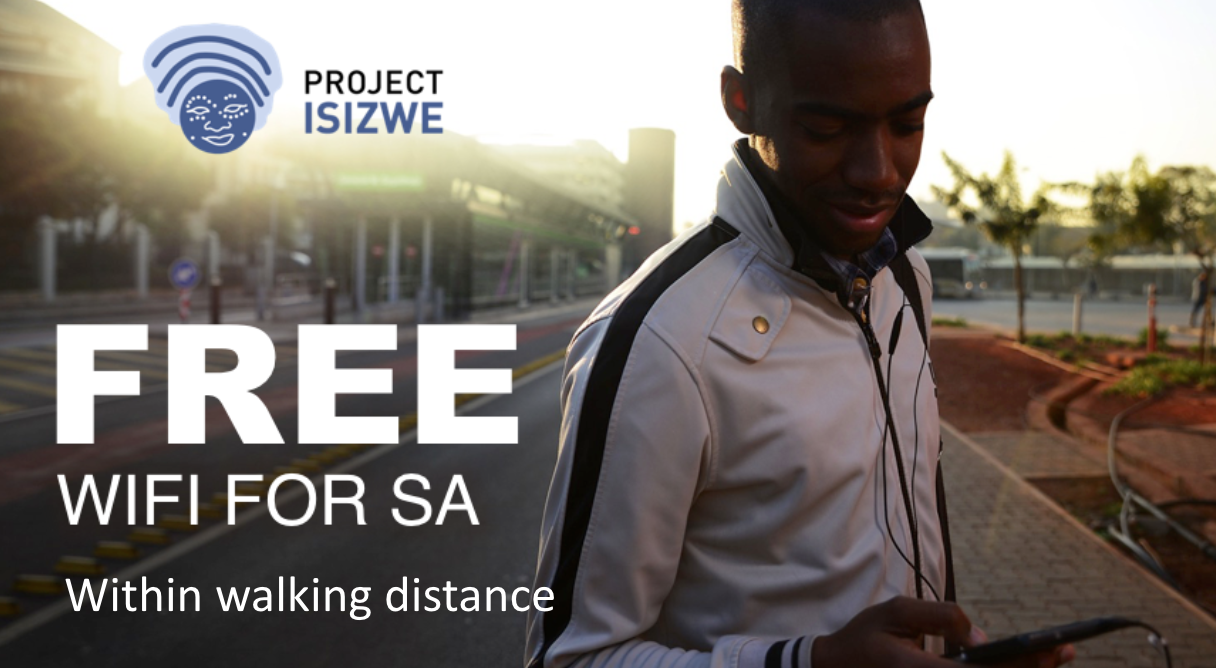 By Claus Hetting, Wi-Fi NOW CEO & Chairman
In South Africa the poor pay nearly 100 times more for 1 GB of data compared to the rich. That was a key message delivered by Project Isizwe's COO Tim Genders and echoed by CEO Dudu Mkhwanazi at Wi-Fi NOW Africa in Johannesburg on November 27. Project Isizwe's goal is to deliver free or very low-cost Wi-Fi 'within walking distance' of all South Africans.
It is a staggering and little-known fact that South Africa's poor pay nearly 100 times more for the same Internet access product compared to the rich. The problem arises because pre-paid mobile data bundles in small denominations are exceedingly expensive on a per GB basis, said Project Isizwe's COO Tim Genders at Wi-Fi NOW Africa.
"The cost of 1 GB of data may be a fraction or a few percent of monthly income for many more affluent South Africans, but for the poor it can be as high as 30% and simply out of reach," said Tim Genders. Hence Project Isizwe's gargantuan and ambitious goal is to deliver Internet access with free or very low-cost Wi-Fi 'within walking distance' of all South Africans.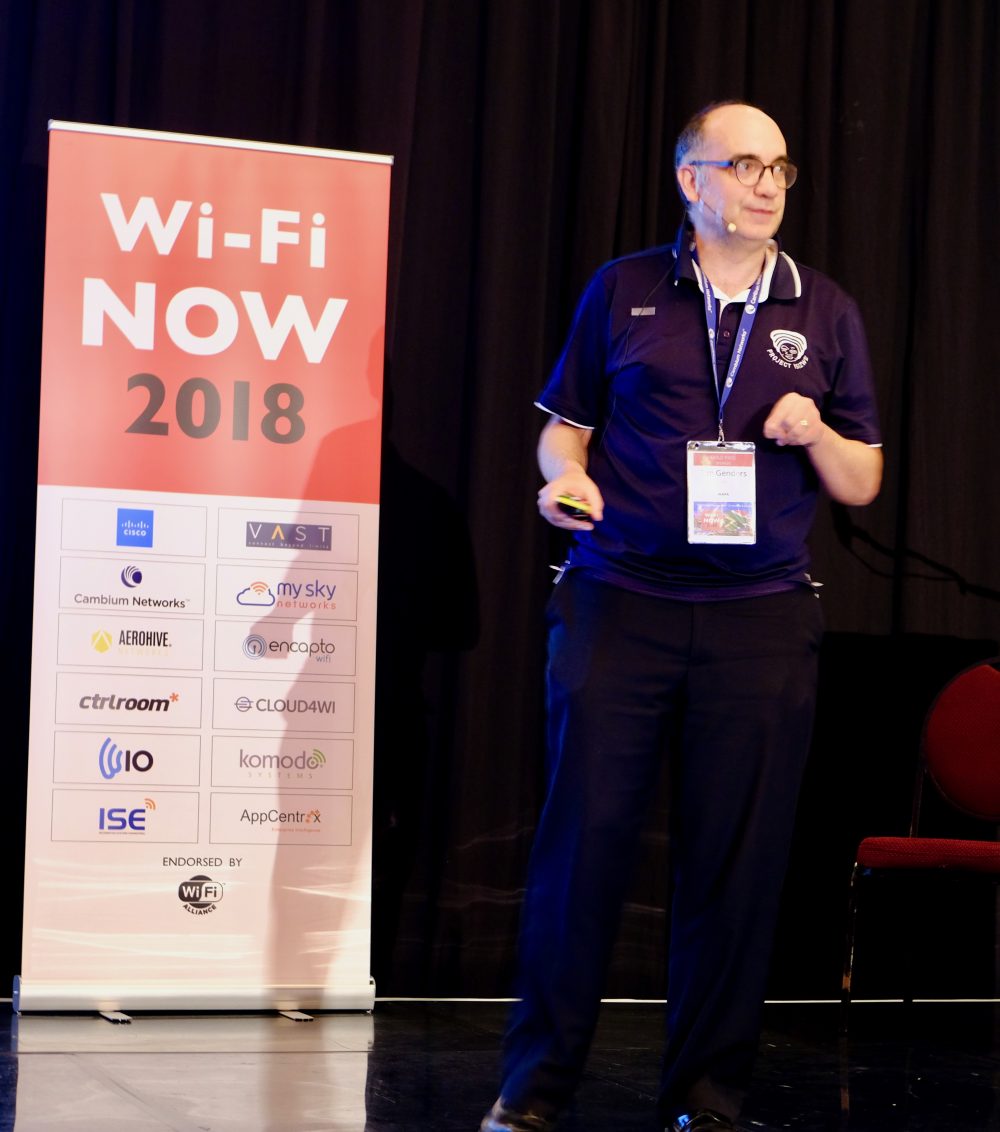 The task is daunting on multiple levels but if anyone has the experience getting the approach and technology right, it would be Project Isizwe. The multi-award winning non-profit is the undisputed champion of African free Wi-Fi having delivered free Wi-Fi to the unconnected in the City of Tshwane (formerly known as Pretoria) since 2013. With the Tshwane network now handed over to the city to operate, Project Isizwe is blazing a new trail across the country.
"Data has become the raw material for developing people. More than half of our respondents in a recent survey say they want to use the Internet for school work," said Tim Genders. He also said that free Wi-Fi is the great democratiser. "When folks are on the Internet, they don't live in shacks any more – this is what our users tell us," Genders said.
Project Isizwe's new approach to rolling out Wi-Fi is to involve sponsors and local 'ambassadors'. Thus far various public and private organisations are successfully using Project Isizwe's free Wi-Fi as a media channel – for example for a public program that warns youngsters against underage drinking.
In other cases private companies – such as Glenncore Mining – sponsor the service. In some areas Project Isizwe is working with local ISPs and progressive vendor Cambium Networks to deliver limited free Wi-Fi followed by low-cost access with paid vouchers, Genders explained. Meanwhile local Project Isizwe 'ambassadors' help to make sure that the equipment is working and that the community is engaged in making the most of the free connectivity opportunity.
Above all Project Isizwe is today a reflection of a new paradigm in public-private partnerships to extend the reach of the Internet. "We believe that bridging the digital divide isn't the governments responsibility only and that corporate and civil society with the financial resources ought to pitch in. After all, once everyone is connected, the Fourth Industrial Revolution becomes a reality even for the marginalised communities," said Dudu Mkhwanazi, CEO of Project Isizwe.
/Claus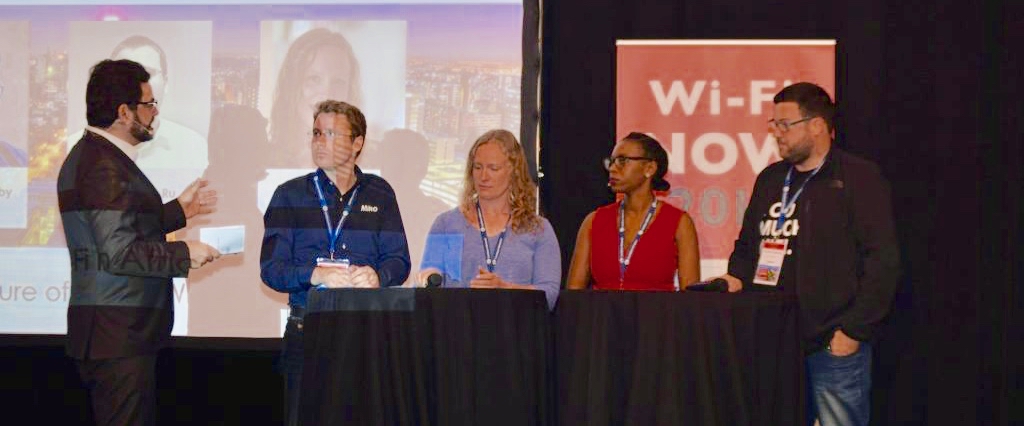 Above: Project Isizwe CEO Dudu Mkhwanazi (fourth from the left) at a Wi-Fi NOW Africa panel discussion on November 29, 2018. Other panelists (left to right): Marco de Ru of Miro, Independent consultant Ellie Hagopian, CTO & co-founder of TooMuchWiFi Jonathan Endersby.