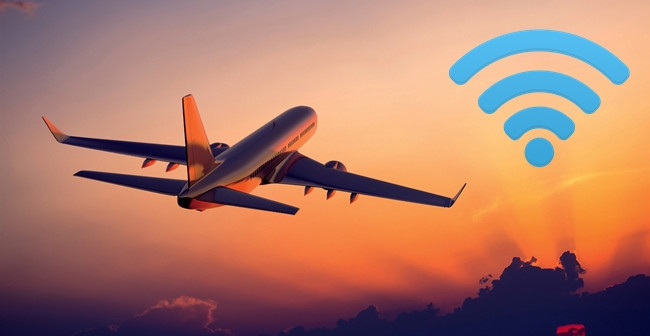 By Stephanie Bergeron Kinch, Wi-Fi NOW Staff Writer
It's not uncommon to book a flight with Wi-Fi, only to find out onboard that it's too slow to use. A new tool from Routehappy makes it easier to set expectations for your next flight.
The aviation data provider recently announced a partnership with Netflix to judge both the existence and the quality of Wi-Fi on board your next flight.
The service is part of Routehappy's Amenities Hub, which provides data on aircraft type, seat maps, food and other amenities for 300+ airlines worldwide. Wi-Fi is now classified into four categories: email and messaging, basic web browsing, fast web browsing, and Netflix streaming.
A specific flight's Wi-Fi status is determined by the plane's underlying technology. So a flight with GoGo's original air-to-ground Wi-Fi system will get a low rating, while a plane with satellite or hybrid technology will score higher. The ultimate goal is to be able to stream Netflix.
"Streaming capabilities are important to passengers who want to do what they want with their Wi-Fi and not be limited," says Routehappy's Airline Research Director Jason Rabinowitz. "We now expect our connection in the air to be the same as it would be on the ground."
Not just for business travelers
Despite being less-than-perfect, in-flight Wi-Fi is improving. Routehappy's 2018 in-flight Wi-Fi report shows that 82 airlines offer inflight Wi-Fi, a 17 percent increase from 2017. The US leads the pack, with 86 percent of available seat miles claiming Wi-Fi access. For non-US airlines, that figure drops to 32 percent.
The 2019 report may show a more promising future for Europe, though. Last year, the European Aviation Network (EAN) announced a new airline Wi-Fi network that combines existing satellite coverage with a ground-based 4G LTE network to create faster and more reliable Wi-Fi coverage for flights operating in the European Union. The network was completed last February and recently won a German Innovation Award.
A recent study by Inmarsat showed that 60 percent of passengers believe that in-flight Wi-Fi is a necessity, not a luxury.
"Wi-Fi has evolved from its early days of being marketed just to business passengers who want to connect to e-mail and do simple work functions to something everyone wants and expects," he says.
Unfortunately, Rabinowitz says that early onboard Wi-Fi systems weren't intended for high speeds – and antiquated systems still exist on many planes.
With Routehappy's new categories, passengers can plan their flights based on data, rather than just crossing their fingers.
/Stephanie