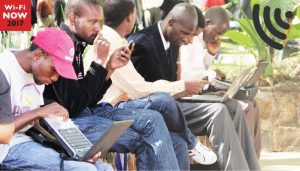 Wi-Fi is already connecting millions of Africans to the Internet every day. Now new Wi-Fi technology may be just what Africa ordered for getting more folks connected, faster, better – and still at low cost.
Sub-Saharan Africa may be one of the most cost-sensitive telco markets in the world. That's why low-cost (or free) Wi-Fi has already been successful in connecting millions of new users, for example with services from Wi-Fi trailblazer Project Isizwe and others.
Thus far, the growth of public Wi-Fi has been held up by a handful of specific quality issues and coverage constraints. Now new incremental (but important) improvements to the standard plus an entirely new standard (802.11ax) may be just what Africa ordered.
The new standards – which are expected to hit devices & APs over the next year or so (some are already implemented) – are specific remedies that build on the existing Wi-Fi ecosystem, and will continue to drive the cost per bit delivered down.
At the same time, at least three benefits of these standards will likely be big leaps forward: Getting connected faster (faster link setup), cellular-style roaming (handoff), and much improved coverage.
Faster link setup (802.11ai) helps users connect Wi-Fi in less than 100 milliseconds, doing away with that annoying wait before the Wi-Fi icon turns black. The same standard will allow authentication of users on carrier Wi-Fi networks much faster. The roaming (handoff) part (802.11r) – this has previously been the exclusive domain of cellular – will allow mobility (handoff) inside the Wi-Fi coverage area.
All of these together will serve up a radically new & improved Wi-Fi user experience. Add to this mix the new 802.11ax standard, and there's more good news to come.
Ax serves up a host of improvements. One of the most important for public Wi-Fi is improved range: Reliable sources suggest that the range of Wi-Fi networks could double with 802.11ax. The 'trick' applied here is cellular-style scheduling and OFDMA in the uplink direction. The result is a much-improved link balance, which in turn produces the extended range.
For more on 802.11ax read this blog
For more on this and more great innovations in Wi-Fi don't miss Wi-Fi NOW Africa in Cape Town, South Africa on May 9th 2017 – register here while tickets last!