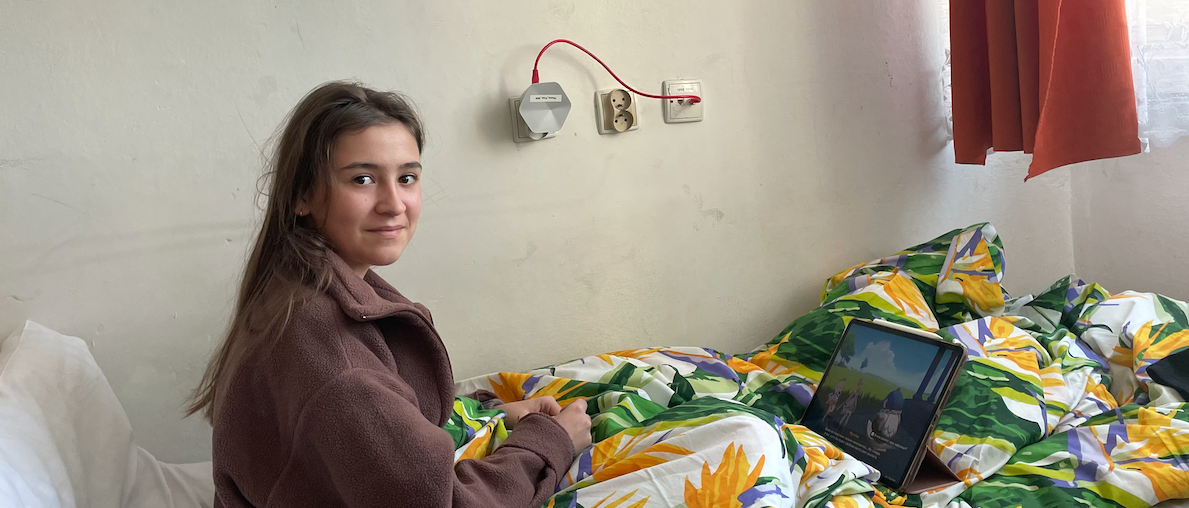 By Claus Hetting, Wi-Fi NOW CEO & Chairman
Thousands of refugees are leaving the conflict in Ukraine and many of them are crossing into Poland. So what's the first thing you would want to do after arriving safely? Call home, of course. A team of engineers from Wi-Fi technology provider Plume is now setting up building-wide Wi-Fi at temporary refugee housing facilities and transport hubs in southern Poland. Plume CEO Fahri Diner is on the ground in the Polish city of Wroclaw.
Refugees from Ukraine entering Poland typically have no communications once they're out of their home country because very few if any subscribe to international mobile roaming services. Instead they need Wi-Fi to communicate – and they need it badly. A team from Wi-Fi technology provider Plume is right now installing building-wide Wi-Fi in temporary refugee housing facilities so that Ukrainians can get online and connect with families and information once again.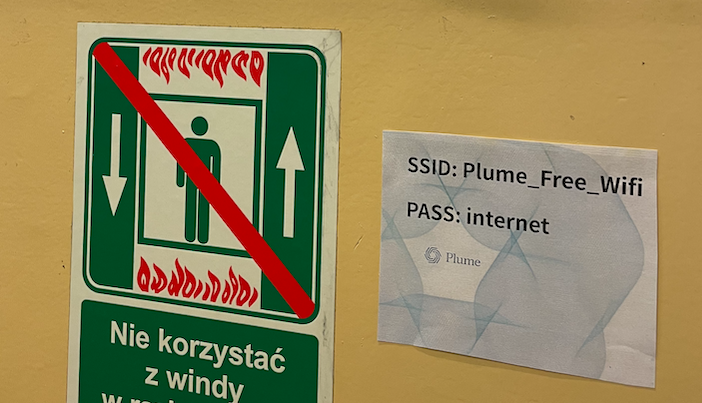 "Among the many stress factors refugees have to deal with is not being able to call friends and family or stay informed. We've decided to do everything we can to help here on the ground in Poland. Fortunately, we can quickly set up building-wide Wi-Fi networks giving hundreds of refugees Internet access. We just plug in the pods and within hours, everyone is connected. The smiles tell us how important it is for the Ukrainians to get connected again," says Fahri Diner, Plume CEO & founder.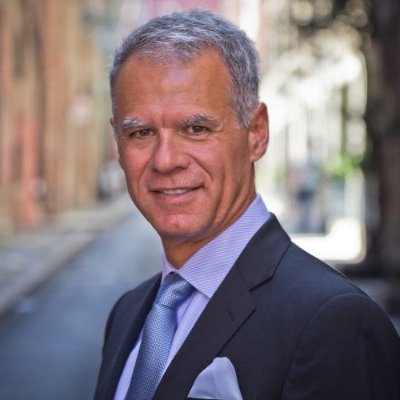 Fahri Diner says Polish authorities are helping refugees by housing them at schools and university dorms and of course by providing food and other necessities. Most facilities have good fixed broadband coming into the buildings but the difficulty is distributing Wi-Fi signals to all parts of the buildings of many floors so that everyone gets access. This has now been solved using Plume's Pods and Cloud-based Wi-Fi service. The Cloud-based management means deployment is incredibly fast, Fahri Diner says.
Plume has also provided Wi-Fi to an information centre at the local railway station and is ready to scale operations to dozens or even hundreds of buildings, Fahri Diner says. The initiative is entirely Plume's own at the moment but Fahri is appealing to other technology and service providers to join.
"One of the great things about our Wi-Fi is that we can build great coverage and share broadband connectivity with hundreds of people given one Internet connection. Right now we're hooking up to fixed broadband connections for backhaul but we could easily do the same thing for example using Starlink terminals as backhaul. We're reaching out to Starlink satellite services to try to get them involved – it's an important project," Fahri Diner says. Plume is a Wi-Fi NOW Partner.
Elon Musk recently tweeted that the Starlink service is now active in Ukraine (see below).
Starlink service is now active in Ukraine. More terminals en route.

— Elon Musk (@elonmusk) February 26, 2022