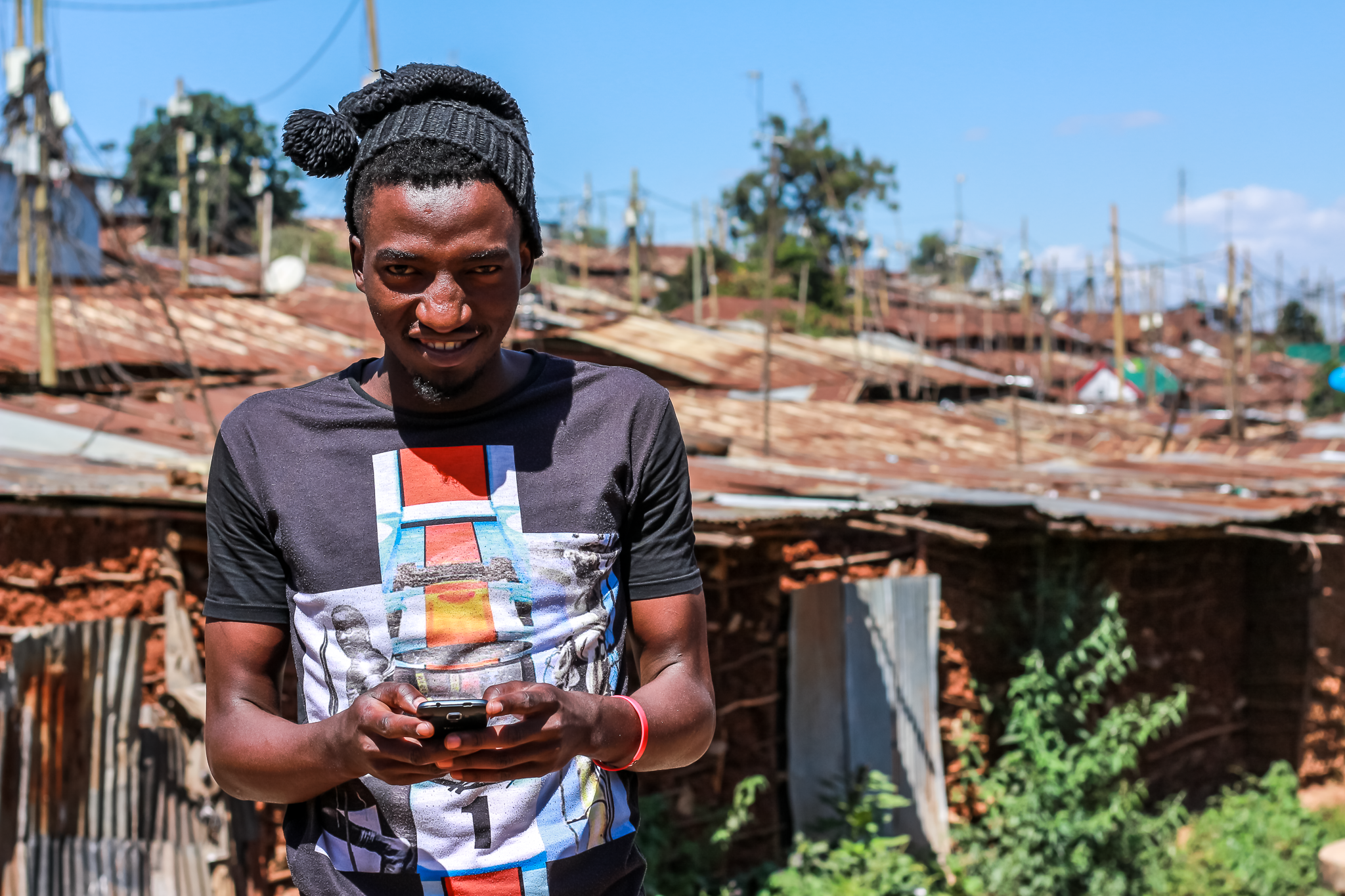 By Martynas Tovarovas, Wi-Fi NOW Staff Writer
Poa! Internet has just completed deployment of its wireless network in Kenya: All of 3,000 Wi-Fi hotspots have been installed with the goal of serving up cheap and stable Internet access to low-income areas around the Kenyan capital of Nairobi. The Internet provider claims that their service will both help save money and 'end the practice of counting MBs,' the CEO says.
Kenya has long been plagued by inconsistent and overpriced Internet services. This means that until now, only a fraction of the country has had the luxury of binge-watching Youtube videos or staying online for as long as they like. Poa! Internet is on a mission to change that.
The company has just announced the deployment of 3,000 Wi-Fi hotspots across a long list of Nairobi neighbourhoods including Kibera, Jamhuri, Kawangware, Kangemi, Kabiria, Waithaka, Racecourse, Kinoo, Dagoretti, Kikuyu, Kiambu, Ting'ang'a, Kirigiti, Ndumberi and Githunguri.
"Our broadband customers get unlimited free Internet access at all the hotspots. Customers who don't have our broadband service simply pay for access. Prices start at USD 0.10 which gives 1 hour of access. Unlike other providers, all of our services have truly unlimited data download, so a customer could stream an hour of Youtube for that price," says Andy Halsall, CEO of Poa! Internet.
For now the Wi-Fi hotspots are densely packed into a relatively small area around Nairobi. But this is just the beginning as Poa! Internet is planning to expand their service into new areas as soon as possible. Building tens of thousands of hotspots and eventually covering the whole country with affordable Wi-Fi is the end goal, the company says.
"One of the failings of other Wi-Fi hotspot services is that the hotspots are infrequent so people can't connect to them whenever they want to and either don't bother or have to travel to the hotspot. With our higher density of access points, our customers have a far greater likelihood of being near our service. That offers a far greater level of convenience," says Andy Halsall.
The software that powers the network is a combination of Poa! Internet's own proprietary platform and a Wi-Fi service management platform from Spain-based vendor and Wi-Fi service provider Fon. Fon pioneered with residential Wi-Fi sharing more than ten years ago. 
/Martynas.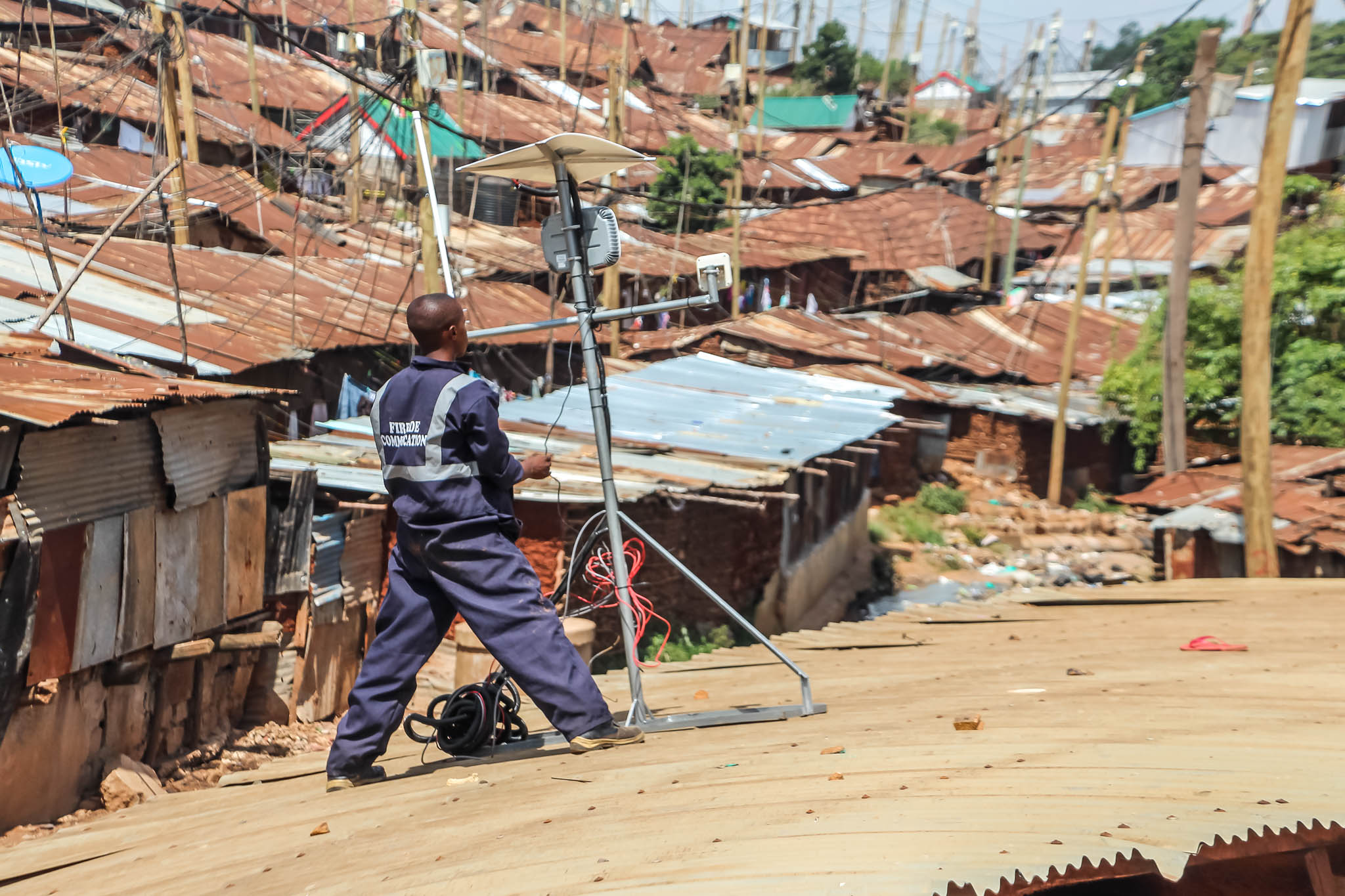 Above: Installing Wi-Fi antennas on Nairobi rooftops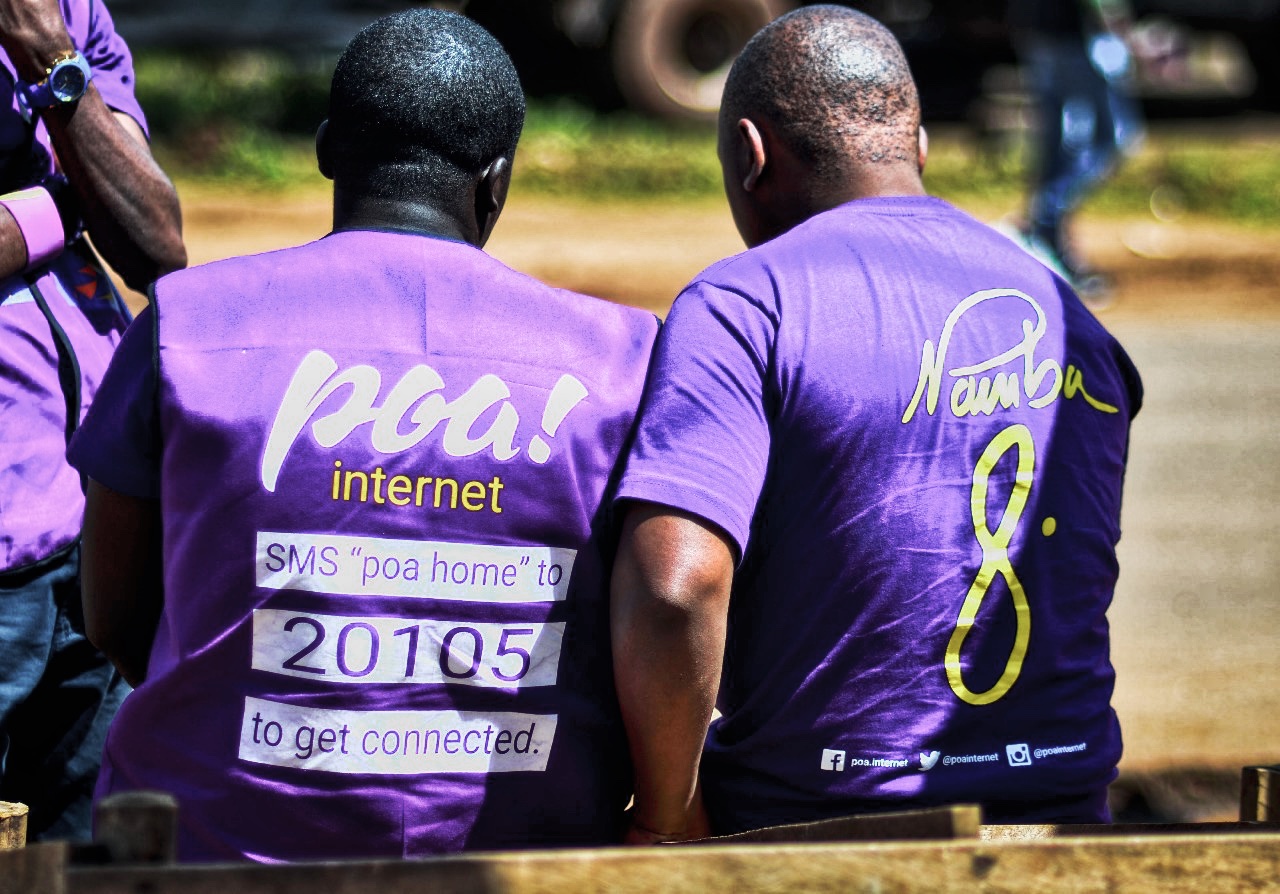 Above: Simple messaging on how to connect to Poa! Internet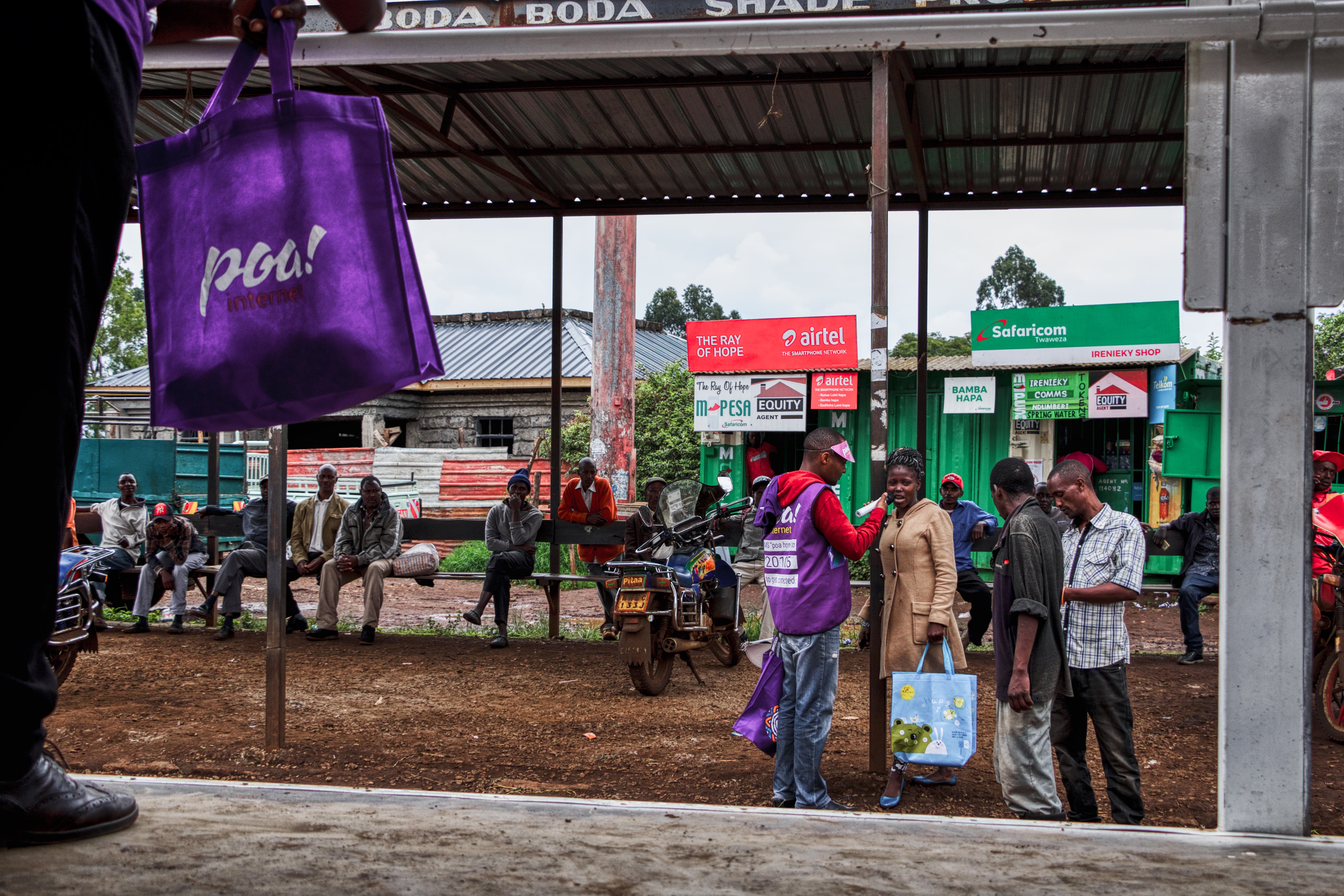 Above: Poa! Internet field marketing teams talking to clients