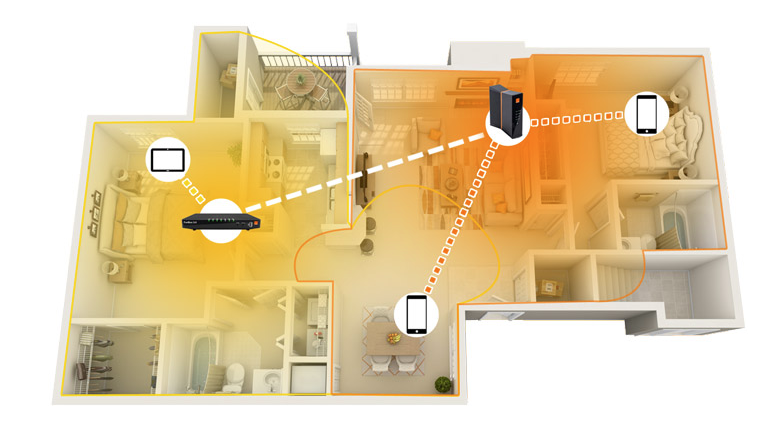 By Claus Hetting, Wi-Fi NOW CEO & Chairman
Quantenna has landed a litany of new deals positioning the pure-play Wi-Fi chipset vendor into the thick of a booming residential Wi-Fi market. At the same time, the company continues to revamp its product line to offer a wider array of competitive chipset offerings as the AX 'tornado' approaches, Quantenna says.
Last week leading Wi-Fi chipset vendor Quantenna released a litany of announcements aimed at cementing the company's mainstream residential Wi-Fi presence particularly among European partners. Add to this yesterday's announced partnership with home Wi-Fi 'Pod' and software leader Plume and Quantenna is arguably making faster chipset progress than most.
Powering Orange Poland's fibre-backed Wi-Fi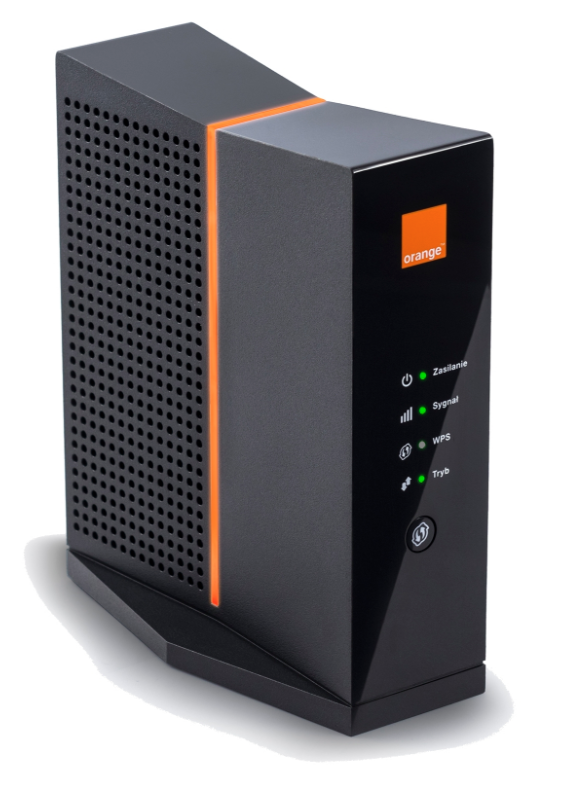 Two weeks ago Quantenna announced a deal to power Deutsche Telekom's new flagship Wi-Fi router.  In short order the company only last week expanded its list of major European ISP clients to include Orange Poland. The product is called Smart Wi-Fi Box and it is in fact a repeater as opposed to a mesh Wi-Fi AP – although the difference between the two categories is becoming increasingly blurred.
The Quantenna-powered unit is packed with features including roaming, band steering, channel selection, video support and more, the company says. Orange Poland is marketing the new 4 x 4 MIMO AC product as the ideal companion to their up to 1 Gbps fibre-based broadband service.
Speeding up on the road to AX
As the race to AX heats up, teaming up with the right partners to deliver complete solutions is of obvious importance. To that end Quantenna last week announced they are joining forces with digital home leader SoftAtHome "to accelerate availability of Wi-Fi solutions based on the latest draft of the 802.11ax standard," Quantenna says.
Owned by an impressive trifecta of tier one operators – Orange (France Telecom), Swisscom, and Etisalat – SoftAtHome is already well established in the delivery of operator-managed, performance-optimized residential Wi-Fi routers, gateways, and software. "Today consumers want the kind of Wi-Fi quality that can really only be delivered when it is operator-managed, which is why our new partnership with SoftAtHome as a turnkey supplier is so important," says Quantenna's VP of Strategy & Corporate Marketing, Ambroise Popper.
Partnering with Plume
Plume caught the eye of consumers last year with the release of the pluggable Wi-Fi 'pods' but there is a lot more to the company than meets the eye. As of yesterday, Plume and Quantenna have entered into a new partnership in the AX race: Quantenna's new 5 x 5 MIMO AX chip (see below) now comes integrated with the 'Plume Middle Layer' (PLM) enabling Plume's Adaptive WiFi™ tech.
Plume's Cloud-based residential Wi-Fi mesh is 'massively scalable' and delivers all kinds of features aimed at improving and optimising the residential Wi-Fi experience, says Quantenna in this press release. Plume is currently a main vendor for what is today perhaps the most sophisticated home Wi-Fi system in the world: Comcast's Xfinity.
A new approach to AX with 5 x 5 MIMO
Last but not least: As the first ever (that we know of) 5×5 Wi-Fi chip of any kind Quantenna has released this 5 x 5 (5 GHz) + 4 x 4 (2.4 GHz) AX solution that delivers 50% more speed than its 4 x 4 brethren. "Our customers love it because it comes in at a lower price point and still outperforms 4 x4. This allows us to deliver a great product to the mainstream AX market," says Ambroise Popper.
The company of course still supplies its flagship 8 x 8 MIMO AX solution as one of only two Wi-Fi chipset vendors today. Quantenna was the first to announce availability of draft-spec AX chips early last year and has since clearly wasted no time in expanding both portfolio and market share.
/Claus
For more don't miss Quantenna at Wi-Fi NOW Europe Expo & Conference in Berlin, Germany this November 6-8 – register now to secure your ticket!