By Claus Hetting, Wi-Fi NOW CEO & Chairman
Wi-Fi has evolved leaps and bounds over the past few years – and as Wi-Fi evolves, so does the need for testing. Testing leader LitePoint says its role has expanded to include the giant task of Wi-Fi 7 regression testing and the company is today more deeply involved in Wi-Fi research & development than ever. With complexity comes the risk of 'bad actors' – meaning poorly performing devices – and no vendor can afford that, LitePoint says.
While Wi-Fi 6 was about enabling multiple users (with OFDMA), Wi-Fi 7 is about enabling a much wider variety of deployment options and also includes a vast array of possible configurations. This explosion of potential combinations means much more software development – including debug – for product makers. But with the choice and flexibility inherent in the new standards comes complexity. And with complexity comes the need to test more extensively than before, says LitePoint.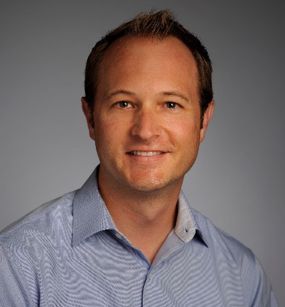 "With more complexity there's clearly a much higher risk of not getting the technology – especially the software – right, and this means the role of testing has expanded. It can for example take multiple days to perform a regression test on a Wi-Fi 7 device. At the same time such testing is critical to ensure there are no Wi-Fi 7 'bad actors' among devices and APs," says Adam Smith, Product Marketing at LitePoint.
Adam Smith says the initial Wi-Fi 7 product cycle is in full swing LitePoint's task is to help its clients get devices to market as fast as possible but of course without sacrificing product performance and quality. "It used to be that Wi-Fi testing was about frequencies and bandwidths. Today, Wi-Fi testing is much more complex and drives the limits of instrument performance – even more so than testing 5G," he says.
LitePoint's role as business-critical testing partner extends throughout the Wi-Fi development cycle, from early development work with chipset providers through to selecting the right subset of tests for device and AP manufacturing. This ensures the quality of the finished product, LitePoint says. LitePoint released its Wi-Fi 7-capable test platform IQxel-MX in September of 2021 and continues to collaborate closely with leading Wi-Fi chipset vendors including – among others – Broadcom (read more here).
LitePoint also reports that the interest in using so-called DFS (protected) channels in 5 GHz is on the rise – even despite the availability of loads of new spectrum in 6 GHz. Particularly enterprise Wi-Fi vendors are interested in DFS deployment where previously, DFS channels were largely not used due to increased complexity and cost of APs. This is likely because more 5 GHz traffic is driving a growing need to utilise more spectrum for 5 GHz channels in the enterprise, LitePoint says.
Meanwhile LitePoint continues to make strong contributions to ensuring industry-wide Wi-Fi device interoperability through its partnership with the Wi-Fi Alliance. LitePoint has since 2019 provided an OFDMA test solution for Wi-Fi 6 certification by Wi-Fi Alliance members and authorised test labs. Then in August of this year LitePoint announced a further Wi-Fi Alliance collaboration for certification of Wi-Fi 6E & Wi-Fi 7 AFC. Read more here.
/Claus.