By Claus Hetting, Wi-Fi NOW CEO & Chairman
Tolly: NETGEAR Business wins performance battle against peers
Validation & test company Tolly reports that NETGEAR Business beats Aruba, Meraki, and Ubiquiti Wi-Fi 6 APs when it comes to maximum bidirectional throughput. NETGEAR also fared better for high-density performance, Tolly says in the report, which can be found here. Tolly tested NETGEAR AX5400 (WAX625) against Aruba AP-555, Meraki MR44, and Ubiquiti AP U6 Pro. Perhaps most remarkable is that the NETGEAR WAX625 total cost of ownership is a small fraction of those of both Aruba and Meraki, with only the Ubiquiti unit costing less.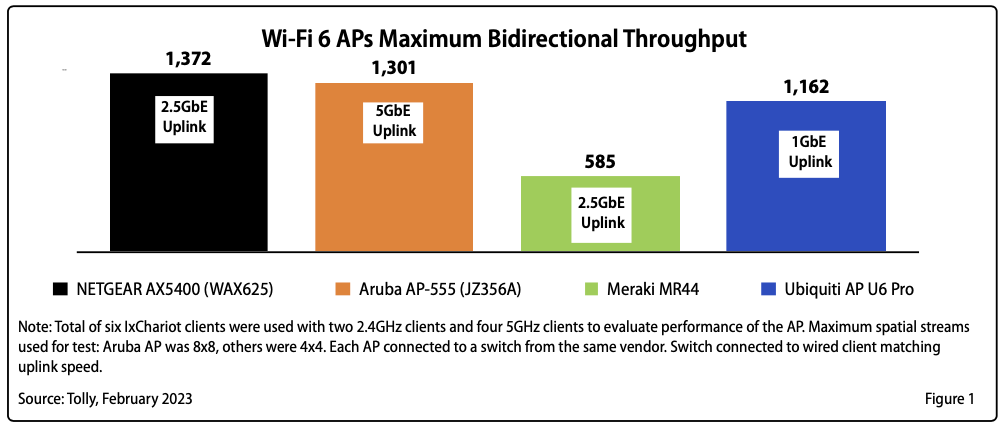 Latin America scores another win: Argentina allocates full 6 GHz band to Wi-Fi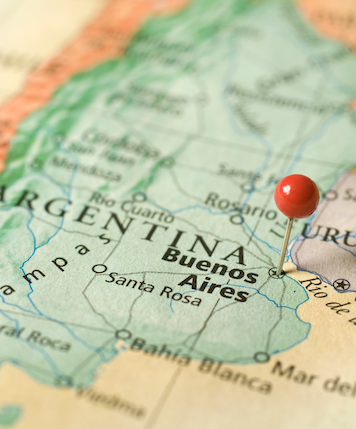 This week Argentina followed northern neighbour Brazil in allocating the full 6 GHz band – all 1.2 GHz worth of unlicensed spectrum – to Wi-Fi. The announcement came from the President Claudio Ambrosini of Argentina's national telecoms regulator, Enacom and is covered in this local news report. The decision is another big win for full-band 6 GHz Wi-Fi in the Americas. "The complete 6 GHz band can coexist with the existing fixed link services, which allows maximizing the use of a national resource of all Argentines such as the spectrum," Enacom said.
Charter & Comcast partner for more Wi-Fi capacity
Fierce Wireless reports that US cable giants Charter and Comcast are now sharing each others Wi-Fi networks to support their respective MVNOs. Each of the two cablecos have since their MVNO launches in 2017 and 2018 respectively (Spectrum Mobile and Xfinity Mobile) used their own Wi-Fi networks to boost speeds and offload data for their MVNO subscribers but the sharing of each others Wi-Fi footprints is an entirely new initiative. According to Charter's 2022 Annual Report, Charter manages 500,000 out-of-home Wi-Fi access points of their own and combines these with 25 million out-of-home Wi-Fi access points from partnering networks, Fierce Wireless reports.
Since April of last year Charter has been operating something they call 'mobile speed boost' which allows Spectrum Mobile customers to receive a data rates of up to 1 Gbps over Wi-Fi even the provisioned speed delivered to the particular home is much less. Charter says 85% of Spectrum Mobile traffic runs on Wi-Fi and that the company is looking for ways to increase that number.
Singapore welcomes Wi-Fi 6E with a flourish
It is not often that new Wi-Fi standards are mentioned on mainstream news but here's one such instance reported this week from Asia: Singapore-based news media CNA reports that the Singaporean government later this year will be launching Wi-Fi 6E services to meet 'the need for more bandwidth' citing connectivity needs in healthcare and robotics. Watch the news report below.