By Claus Hetting, Wi-Fi NOW CEO & Chairman
Here's what we believe is this week's most important news from the world of Wi-Fi – enjoy.
Telenor Sweden launches Wi-Fi 6 gateway from Icotera & ON Semiconductor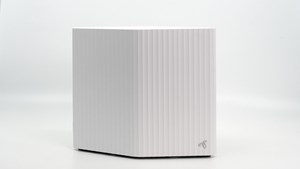 Nordic telecom giant Telenor has launched its first Wi-Fi 6-capable home router product. The product – designed and supplied by Denmark-based Icotera – was launched for the Swedish home broadband market on October 27 (read the full press release from Icotera here) and constitutes Telenor's first Wi-Fi 6 solution for home broadband, Icotera says.
Icotera says the new router will deliver 10 times higher speeds than a typical Wi-Fi 5 router. But perhaps even more importantly, Icotera and Telenor have chosen an 8×8 MU-MIMO chipset solution for the router, which leads to "a simpler set-up with maximum coverage – or in short, a much better user experience," Icotera says. The 12×12 MU-MIMO chipset technology (4×4 in 2.4 GHz plus 8×8 in 5 GHz) is provided by ON Semiconductor.
Plume lauded with entrepreneurial award from Frost & Sullivan
Smart home Wi-Fi leader – and founder of OpenSync – Plume has been awarded Frost & Sullivan's 'Global Entrepreneurial Company of the Year Award' based on the success of Plume's Consumer Experience Management (CEM) Platform, which "reliably, flexibly, and cost-effectively supports Internet Service Providers (ISPs) with intelligent data-driven tools to ensure a positive in-home experience for customers and significantly lowers their operational costs," Frost & Sullivan says.
"The award looks at the emerging market players in the industry and recognises their best practices that are positioned for future growth excellence", the analyst and consulting company says. The full report on Plume can be downloaded here.
Enjoying this story?
Leave your email here and we'll get you all the latest Wi-Fi news.
Linksys launches new Velop Wi-Fi 6 mesh system – powered by Qualcomm
Last week Linksys (part of Belkin International and Foxconn) launched the Wi-Fi 6-capable successor to their popular Velop mesh system.
Linksys says their new Wi-Fi 6 system – called AX4200 – will cover 2700 square feet of indoor area (about 250 square meters) 'per node' and that the units are interoperable with any other 'Linksys Intelligent Mesh' unit, which could be an attractive new value proposition to existing Linksys users. The unit is powered by Qualcomm's Networking Pro 800 chipset tri-band and 8-stream Wi-Fi 6 platform, which allows dynamic use of any of the three bands for backhaul.
/Claus.