By Claus Hetting, Wi-Fi NOW CEO & Chairman
IEEE continues work on 'extremely high throughput' Wi-Fi 7 (802.11be)
Want to know what comes after Wi-Fi 6? Well, that would be Wi-Fi 7 of course. Yes, I know that we still have a lot of work to do to make sure Wi-Fi 6 is out there in numbers but that is not stopping the IEEE 802.11be standardisation group from working on the next big thing nor should it. IEEE Access has just released a research document outlining a vision of what 802.11be (which will eventually be called Wi-Fi 7 although technically the Wi-Fi Alliance has not announced this yet) will be all about.

Here's the short form: 802.11be will be extremely high throughput (up to 40 Gbps), 4096 QAM, 320 MHz, MU-MIMO. It will include time-sensitive networking, multi-link operation, implicit sounding, and distributed MU-MIMO, the paper says. The paper also covers dozens if not hundreds of possible 802.11be features in great detail and is worth reading for those most technically inclined. The paper can be found here. The future Wi-Fi 7 standard is expected to be ready in 2024.
Mist (Juniper) introduces four new Wi-Fi 6 APs
Mist – the Wi-Fi networking arm of Juniper Networks – last week introduced four new Wi-Fi 6-capable access points, adding to their previous total tally of just one. The Mist AP family now includes the outdoor, four spatial stream, and ruggedised AP63 as well as new indoor models AP33, AP32, and AP12. You can see all current Mist Wi-Fi 6 models nicely presented including their specifications here.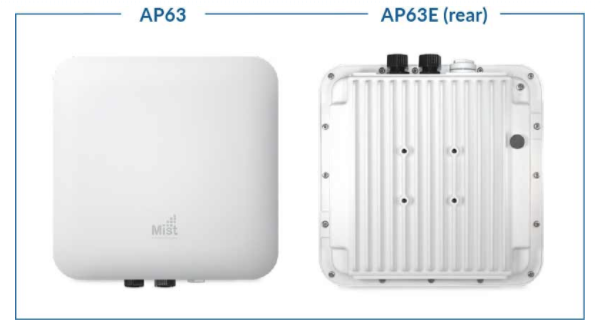 Mist is of course famous for its AI-driven Wi-Fi quality assurance platform (included at no additional cost, says Juniper) and not least its natural language virtual network assistant called Marvis (available as an optional extra). Christian Gilby, senior director of product marketing at Mist, is quoted here for saying the new products will allow Mist to extend its footprint across more verticals, and that work-from-home is allowing companies to upgrade enterprise networks in the meantime. Let's hope he's right and that we will all be permitted to go back to our offices – and our colleagues – soon.
'Work and play': Vodafone launches second broadband line service
With everyone in the UK still working from home, competition for bandwidth inside the confines of the home is intensifying. That's why Vodafone is now prudently launching a new add-on product in the form of a second broadband line dedicated to working from home –  you can read more about it here.
Vodafone says "the new service gives anyone the opportunity to purchase a second broadband line dedicated entirely to home working" – but we're not sure exactly what this means in the technical sense. Customers – says Vodafone – will receive 'WiFi Hub' gateway hardware but presumably the additional service still runs on the same physical connection into the home although it (we're guessing) will be managed separately. We're also assuming that the two Wi-Fi services somehow will be optimised together as opposed to randomly overlaid on top of each other, which might not do much good at all due to interference. The added line costs from GBP 21 per month, Vodafone says. In June competitor BT launched something similar – read more here.
/Claus.